With Tea Parties, Members of Congress Watch From the Sidelines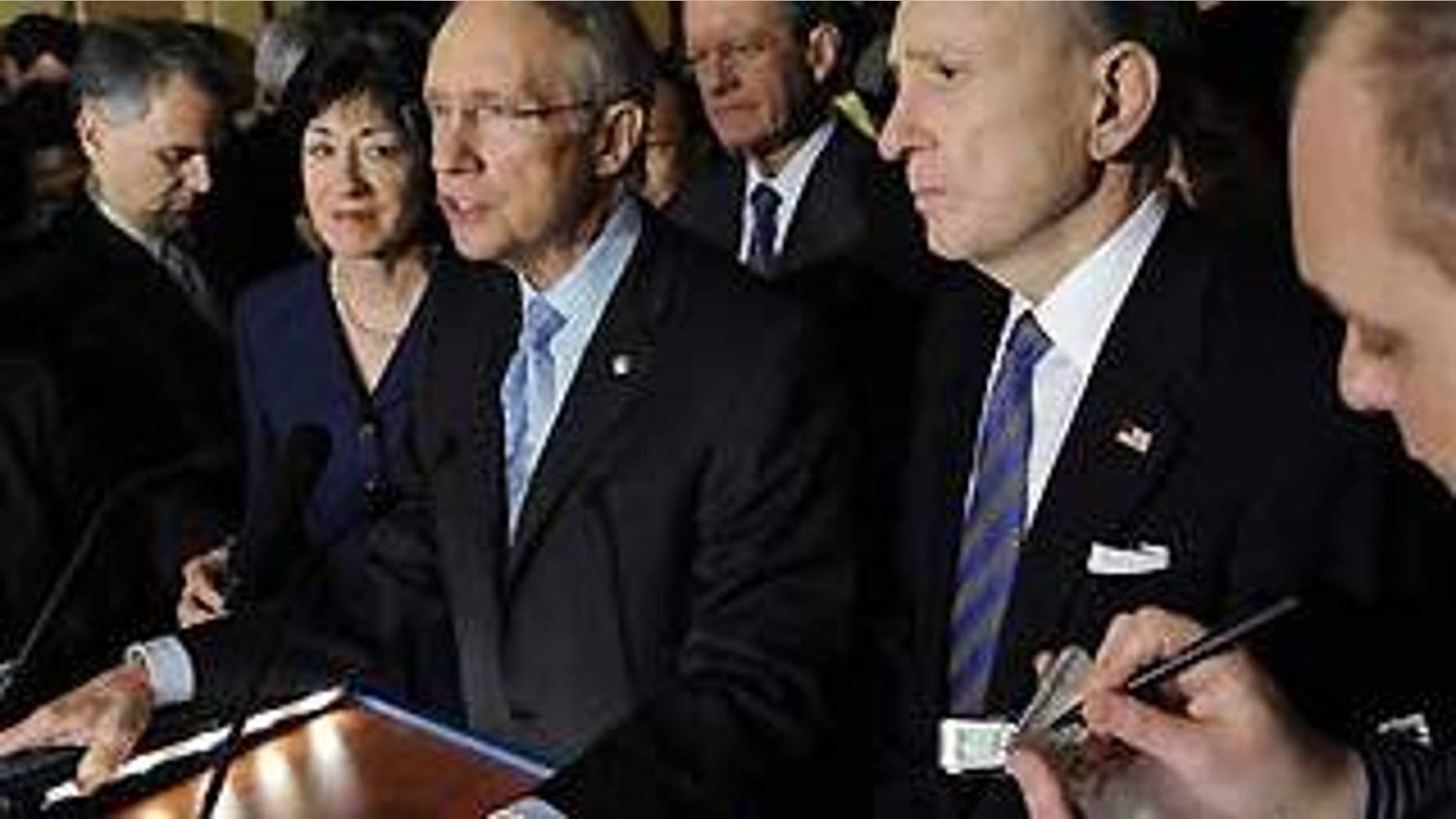 If members of Congress are planning to attend the Tax Day Tea Party protests on April 15, they're keeping awfully quiet about it.
The tea party movement has garnered nationwide attention since its launch on Feb. 27, and scores if not hundreds of tea parties are expected to be held across the country on Wednesday.
But so far, FOXNews.com has found only two members of Congress -- both Republicans -- who have  committed to attending the demonstrations on the day income taxes are due.
Sen. Jim DeMint of South Carolina and Texas Rep. John Culberson, a member of the House Appropriations Committee, say they will attend the protests to show their opposition to the government's massive spending bill. That leaves roughly 530 senators and congressmen who haven't been heard from.
Whether the tea party movement is large enough yet to elicit a response from the White House or effect change in the halls of Congress is "hard to say," said Mike Leahy, co-founder of Top Conservatives on Twitter, one of three conservative groups behind the grassroots effort.
"We've reached out to some lawmakers on both sides of the aisle and no one has really come out yet," said Kellen Guida, who has helped organized the protest in New York City.
"I think they're trying to see what kind of fringe element is there. They're waiting to see the validity of the movement, and want to make sure it's not some kind of extreme message," he said.
Leahy said he's calling upon supporters to take practical measures to advance the cause and said "because there were 233 congressmen who voted for the budget back in November, we're focused on 233 districts."
DeMint and other well-known conservatives, including former House Speaker Newt Gingrich, are lined up to speak at some of the demonstrations.  DeMint will address protesters in Greenville, Colombia, and Charleston, S.C., according to his spokesman, Wesley Denton. Culberson will attend a Houston demonstration, but he is not scheduled to speak.
DeMint said he's "encouraged" about the protests because "so many are ready to stand up and fight for freedom."
"These are moms and dads, teachers and students, businessmen and women who are concerned for their country," DeMint told FOXNews.com. "They are worried that our nation is quickly being taken in the wrong direction by politicians who are more concerned about the next election instead of the next generation."
"This cuts across party lines and demographic divides. It's not about Republican or Democrat, its about citizens who believe America can only survive if we protect the principles of liberty from a federal government that is out of control and must be reformed now. And that's a real message of hope," he said.
"The Tea Party grassroots movement understands and is sending the message to Washington that we cannot tax, borrow, and spend our way to prosperity," Culberson said.
Guida, 26, said he was inspired to help organize the New York protest after watching CNBC on-air editor Rick Santelli's "rant" on Feb. 19, in which Santelli accused the government of "promoting bad behavior" in regard to the Homeowners Affordability and Stability Plan, and raised the idea of a "Chicago Tea Party."
Santelli's words "really struck a chord," said Guida. "I'm fed up with the spending and fiscal irresponsibility, particularly the 9,000 earmarks."
Guida said he used Facebook to organize his first protest on three days' notice on Feb. 27, and 500 people turned out for it. HE said 80 percent of tea party protesters have never attended rallies before.
Guida said he expects the movement to grow though Facebook and Twitter, and eventually the government will be forced to take notice.
"I think the voice on April 15th will be very loud, and I think the government's definitely going to have to respond as the tea party continues to grow in its voice," he said.