Who is FBI Director Christopher Wray?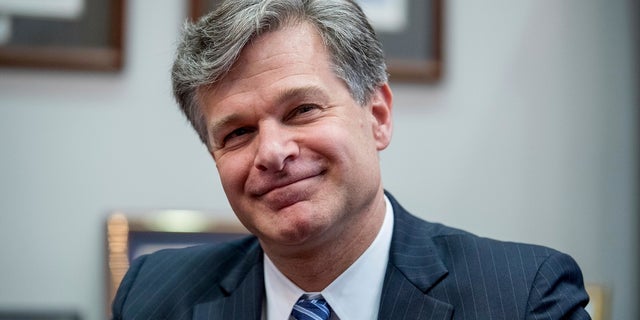 NEWYou can now listen to Fox News articles!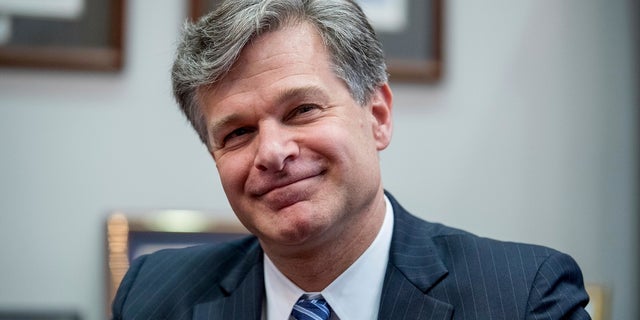 FBI Director Christopher Wray is facing renewed criticism after reports surfaced that the bureau did not act on a recent tip about Florida shooting suspect Nikolas Cruz prior to the massacre at Marjory Stoneman Douglas High School in Parkland on Feb. 14.
In a statement, the FBI admitted to receiving a call on Jan. 5 from a person close to Cruz who contacted the FBI through its Public Access Line (PAL) tipline to express concerns about his erratic behavior, disturbing social media posts and his desire to "kill people."
Florida Gov. Rick Scott called for Wray's resignation on Feb. 16, calling the FBI's failure to take action against Cruz "unacceptable."
"Seventeen innocent people are dead and acknowledging a mistake isn't going to cut it," Scott said in a statement. "An apology will never bring these 17 Floridians back to life."
Officials encourage the public to "see something, say something," Scott continued, but in this case, the "FBI failed to act."
"People must have confidence in the follow-through from law enforcement," he added. "The FBI Director needs to resign."
After learning the FBI had been warned about Cruz, Attorney General Jeff Sessions ordered an "immediate review" of both the Department of Justice and FBI's practices.
"It is now clear that the warning signs were there and tips to the FBI were missed," Sessions said in a statement. "We see the tragic consequences of those failures."
Wray said the bureau would also review what had happened.
"We are still investigating the facts. I am committed to getting to the bottom of what happened in this particular matter, as well as reviewing our processes for responding to information that we receive from the public," Wray said in the statement. "When members of the public contact us with concerns, we must act properly and quickly."
Here's what you should know about Wray, who was tapped as FBI director after President Trump fired James Comey.
When was Wray installed as FBI Director? 
Wray was formally installed as the new director of the FBI on Sep. 28, after he was confirmed by the Senate on a 92-5 vote in August. All five nay votes came from Democrats.
He was unanimously approved by the Senate Judiciary Committee in July, after he appeared before the committee. President Trump called Wray "an impeccably qualified individual" in a June statement.
What did Wray do before he was confirmed by the Senate? 
Wray worked at the King & Spalding law firm, where he'd been a partner since August 2005, his Senate Judiciary Committee questionnaire said.
Wray also represented New Jersey governor Chris Christie during the investigation into the George Washington Bridge lane-closing case, nicknamed "Bridgegate." Two former Christie aides were convicted of plotting to close bridge lanes to punish a Democratic mayor who wouldn't endorse the Republican governor.
What about Wray's time at the Department of Justice (DOJ)?
Wray worked as an associate deputy attorney general in 2001, before he was principal associate deputy attorney general from 2001 - 2003, his Senate Judiciary Committee questionnaire says. From 2003 to 2005, Wray worked as assistant attorney general for the criminal division under President George W. Bush.
What do we know about Wray's career before working for the DOJ? 
Wray graduated from Yale University in 1989 before graduating from its law school three years later, the DOJ says online. He was an assistant U.S. attorney in Georgia from 1997 to 2001.
Before that, Wray was an associate at King and Spalding from 1993 to 1997, according to his Senate Judiciary Committee questionnaire. From 1992 to 1993, he was a clerk for Judge J. Michael Luttig, with the U.S. Court of Appeals for the Fourth Circuit.
Fox News' Catherine Herridge and The Associated Press contributed to this report.