White House threatens to veto bill that would crack down on 'sanctuary cities'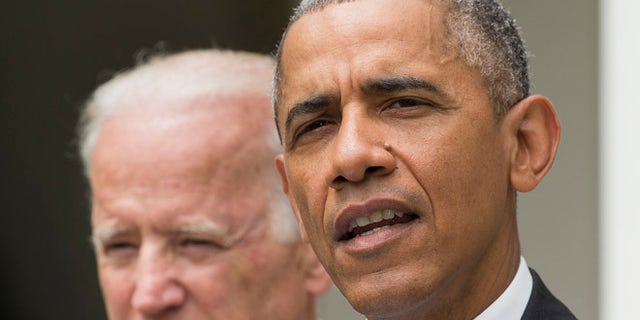 NEWYou can now listen to Fox News articles!
WASHINGTON (AP) – The White House is threatening to veto a House GOP bill that would crack down on "sanctuary cities" that shield residents from federal immigration authorities.
An Obama administration statement says the legislation being voted on Thursday would threaten civil rights by allowing law enforcement officials to gather immigration status information from any person at any time. The statement says such an approach would lead to mistrust between local communities and law enforcement agencies.
The bill comes in the wake of the shooting in San Francisco where a woman was killed, allegedly by an immigrant who was in this country illegally despite a long criminal record and multiple deportations.
The bill would cut off certain federal grants and spending for cities that don't cooperate with federal immigration requests.
Like us on Facebook
Follow us on Twitter & Instagram