White House not ruling out Putin proposal to let Russia question ex-US ambassador, prominent financier
The White House said Wednesday that President Trump would consider whether to allow Russian prosecutors to interview onetime U.S. ambassador to Moscow Michael McFaul and other Americans in connection with criminal claims against Bill Browder, a prominent critic of Russian President Vladimir Putin.
On Wednesday, Sanders said there "was some conversation" between Trump and Putin at their Monday summit about Russia's request, "but there wasn't a commitment made on behalf of the United States and the president will work with his team and we'll let you know if there's an announcement on that front."
"Work with his team to do what?" McFaul, who served as U.S. ambassador to Russia between 2012 and 2014, responded in an email to Fox News. "The Trump administration needs to denounce categorically the moral equivalency between a legitimate indictment of Russian intelligence officers and a crazy, invented Russian conspiracy about American government officials assisting in an alleged money laundering scheme to help the [Hillary] Clinton campaign."
When initially reached by phone, Browder told Fox News: "I think the president doesn't have jurisdiction over me because I'm a British citizen. He'd have to discuss that with [British Prime Minister] Theresa May and I don't think she'd be too happy about turning me over to Putin."
Hours later, Browder told Fox News' "The Story" that Sanders' statement was "absolutely appalling and ridiculous."
"The idea that the White House and Donald Trump would be considering handing these people over and me over to the Russians is just appalling," Browder told anchor Martha MacCallum. "It's effectively treason to hand over patriotic people who've been trying to do the right thing, and they'd better come out quickly and walk that one back. Otherwise, this is truly a litmus test for the Trump administration."
At a joint news conference in Helsinki, Finland, Putin offered to let Special Counsel Robert Mueller interview 12 Russian intelligence officials accused of hacking Democratic groups in 2016 if the U.S. would "reciprocate." The Russian leader suggested that Moscow's agents be allowed to question U.S. officers "of interest" to them "so we can bring up Mr. Browder."
Trump described Putin's proposal as "an incredible offer" during the news conference and told Fox News that Putin's idea was "fascinating." He later added that Mueller's prosecutors "probably won't" accept the offer, saying: "The 13 angry Democrats? You think they're going to want to go? I don't think so."
On Tuesday, news agencies linked to the Russian government reported that state prosecutors were seeking to interview McFaul and 10 other "U.S. officials and intelligence agents" in connection with their case against Browder. Russian prosecutors accused the financier of laundering $1.5 billion through offshore accounts and donating $400,000 of that sum to Clinton's 2016 presidential campaign.
On Twitter, Browder said he had not donated any money to Clinton's campaign and called the prosecutor's claims "total amateur hour." Meanwhile, McFaul repeatedly called for the Trump administration to knock down the Russian request, which he described as "outrageous" and "absolutely crazy."
Browder has advocated for tougher sanctions against Putin's Russia on behalf of former business associate Sergei Magnitsky. Browder had hired Magnitsky to uncover details of a massive $230 million financial fraud in Russia involving corrupt Russian government officials. Magnitsky was imprisoned and died in Russian police custody in 2009. He was allegedly beaten to death.
At the State Department, spokesperson Heather Nauert described the allegations against Browder and the American officials as "absolutely absurd."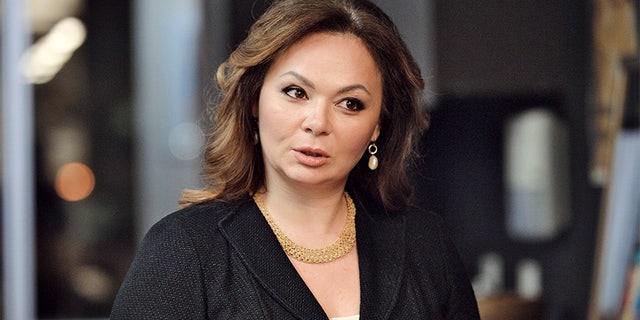 "We do not stand by those assertions that the Russian government makes," said Nauert, adding that "the United States has rejected Russian allegations in this regard."
"We continue to urge Russian authorities to work with the U.S. Department of Justice to pursue those in Russia who in fact perpetrated the fraudulent scheme that Russia refers to that targeted not only Mr. Browder and others, but also the Russian people as a whole."
Browder told Fox News late Wednesday that Putin's account of the case against him "is the same story that Natalia Veselnitskaya told in the Trump Tower meeting [with Donald Trump Jr., Jared Kushner and Paul Manafort] in June of 2016."
"This has been something that Putin has been sort of peddling through different mediums for a long time and it has now just reached the ears of the most powerful man in the free world, Donald Trump."
Fox News' Martha MacCallum and Brooke Singman contributed to this report.