White House Keeps Sanctions on Table After Iran Announces Nuclear Fuel Deal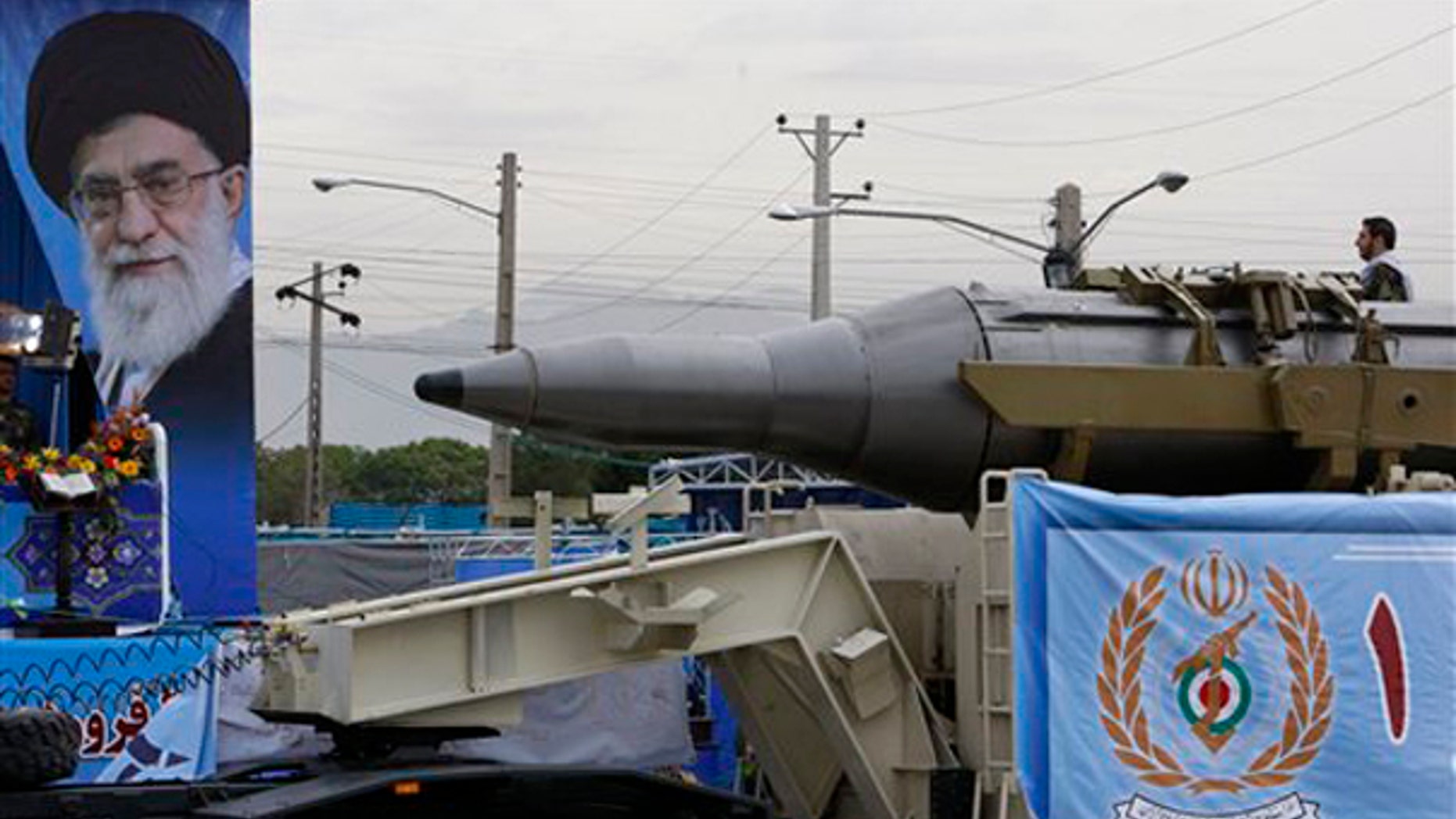 The White House said Monday that it would continue to pursue sanctions against Iran after the country went around the United States to strike a nuclear fuel swap deal similar to the Western-backed plan that fell apart last fall.
Iran is trying to avoid sanctions after it rejected a deal with the U.S., Russia, France and the International Atomic Energy Agency in October. The latest move puts the Obama administration in check in the ongoing nuclear chess match by giving nations reluctant to support sanctions a potential excuse to support Iran.
But White House Press Secretary Robert Gibbs took a skeptical view of the announcement Monday and said that while the fuel swap could be a "positive sign," the administration is pressing ahead with sanctions.
"It does not change the steps that we are taking to hold Iran responsible for its obligation ... including sanctions," Gibbs said. "We are making steady progress on a sanctions resolution."
The latest deal was brokered by Turkey and Brazil. Under the terms of the proposal, Iran would ship about 2,600 pounds of enriched uranium to Turkey in exchange for fuel rods. Those rods would be enriched to a level strong enough for a research reactor but not a warhead.
In a sense, Iran left the Obama administration an out by declaring it would continue producing 20 percent enrichment uranium even as it proposes shipping nuclear material to Turkey. To become official, the deal still has to be agreed to by the same group of nations that pursued the deal last fall -- and Gibbs said any move to continue enrichment internally would indeed be a "direct violation" of Security Council resolutions.
"The words and the deeds of the leadership in Iran have rarely coincided," Gibbs said, adding that the proposal must first be reviewed by the IAEA.
But regardless of how far the deal progresses, the announcement could make sanctions much more difficult to secure.
"If this continues, it cuts the kneecaps off the administration's sanctions effort," said John Bolton, former U.S. ambassador to the United Nations under the Bush administration. "I think it's a jujitsu move by the Iranians that undercuts the Obama policy."
The administration for months has been in a diplomatic campaign at the United Nations to build support for tough sanctions against Iran. U.S. officials upped their condemnation of the country earlier this month after Iranian President Mahmoud Ahmadinejad used a U.N. speech in New York City to accuse the United States of "acts of terror."
But Bolton said the apparent gesture merely gives powerful countries like Russia and China -- two of the five permanent Security Council members -- a ready excuse to back away from sanctions. Plus Brazil and Turkey are non-permanent members of the Security Council and unlikely to punish Iran after winning the country's cooperation in a deal they brokered.
"At a minimum this slows everything in the Security Council down," Bolton told FoxNews.com. "They're just playing out the string here."
The Obama administration, fully aware of the talks with Turkey and Brazil, signaled last week that it would continue to press for sanctions for defying past U.N. Security Council demands that Tehran cease its uranium enrichment.
"Iran's senior officials continue to say they will not talk about their nuclear program with us," Secretary of State Hillary Clinton said Friday. "So we are working closely with our U.K. and other partners on a new Security Council resolution affirming that there are serious consequences should Iran continue to flout its international obligations."
The key difference between the October deal and this one is that Iran has enriched a lot more uranium since then. The 2,600-pound amount was thought to represent two-thirds of Iran's enriched uranium stockpile last fall. Now it's roughly half, so the deal may not be as enticing to the United States and other countries.
"What this proposal signifies is less than what they agreed to last October," Gibbs said Monday.
Iranian Foreign Minister Manouchehr Mottaki also said that Iran reserves the right to call on Turkey to return the uranium "swiftly and unconditionally" to Iran if provisions of the agreement are not followed.
FoxNews.com's Judson Berger and Fox News' James Rosen contributed to this report.