White House braces for doctor dump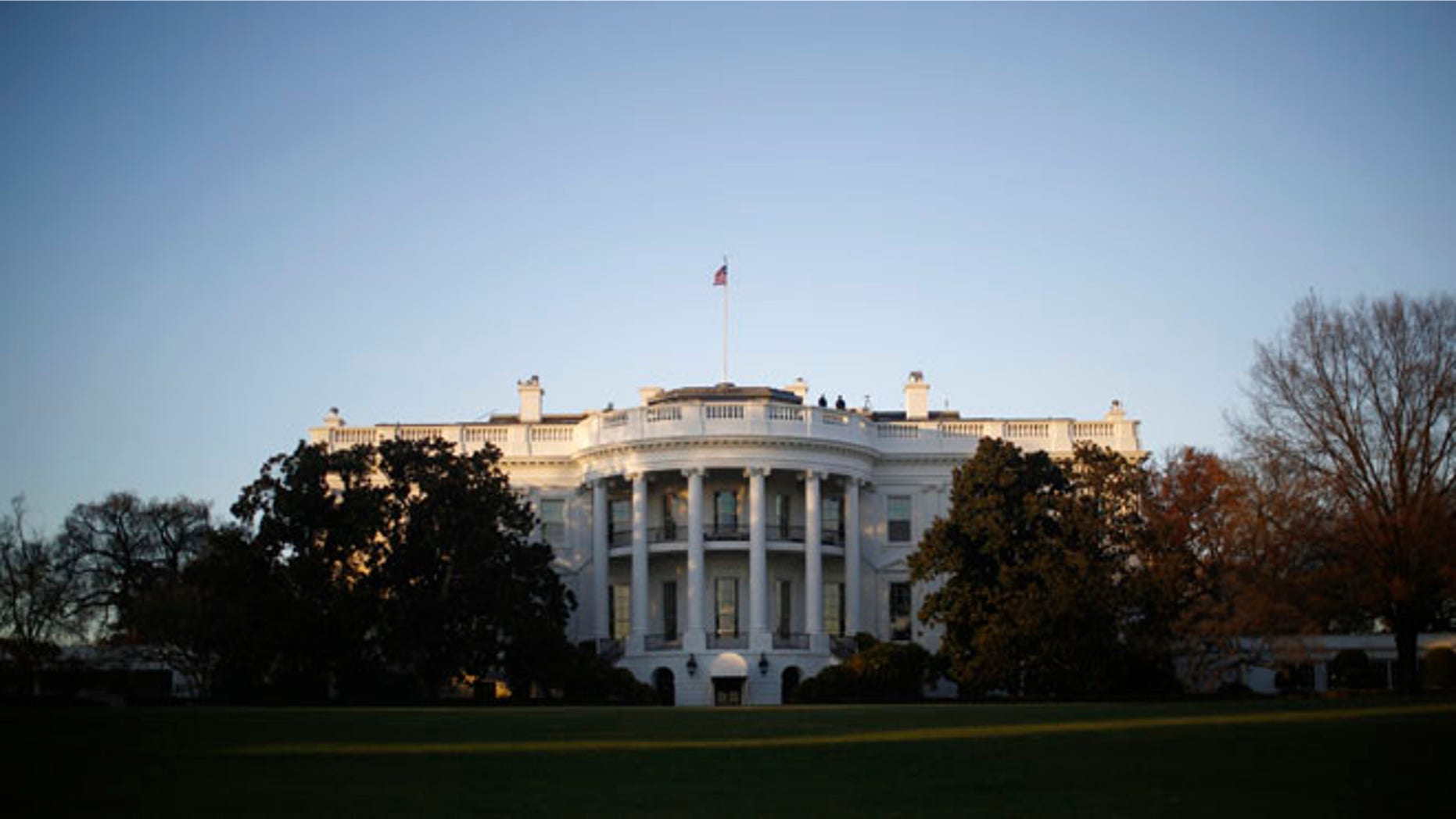 **Want FOX News First in your inbox every day? Sign up here.**
Buzz Cut:
• White House braces for doctor dump
• Perk-packed version of ObamaCare for Congress
• Feds try roadside blood tests
• Sliding faster than Obama's approval ratings
WHITE HOUSE BRACES FOR DOCTOR DUMP - The president's "if you like it" bait-and-switch on insurance is not the only pledge that will be broken under ObamaCare.  Press Secretary Jay Carney appeared to step back from the second part of President Obama's oft-repeated campaign promise: that Americans could keep their doctors if they like them. Carney hinted consumers could lose their doctors too saying, "So, if you are looking for, if you want coverage from your doctor, a doctor that you've seen in the past, and want that, you can look and see if there's a plan in which that doctor participates in."
[Asked at a WSJ forum what he might have done better in implementing ObamaCare, the president blamed Republicans for failing to help him in "fixing glitches and fine-tuning the law." Washington Examiner has more.]
He doesn't like it, he won't keep it - President Obama meets today with state insurance commissioners, whom he charged last week with undoing his order to crack down on individual insurance policies. After working for three years to impose regulations required by ObamaCare that have led to the cancellation of millions of policies, the commissioners learned Thursday that the president was upending the rules. Facing withering anger from voters after being forced to admit that he misled them about the law, the White House said in talking points that cancelled policies would no longer be the fault of the law but rather insurance companies and state insurance commissioners.
Poll: 7 percent say ObamaCare working well - A new CBS News poll shows President Obama's job approval rating dropped to 37 percent, the lowest of his presidency – a 9-point drop since October.  The poll also found Americans' approval of ObamaCare has dropped to 31 percent, the lowest rating ever in the poll. Just 7 percent of respondents said the president's health law is working well.
Perk-packed version of ObamaCare for Congress - Members of Congress may have to enroll in ObamaCare, but that doesn't mean that it's the same smashed system ordinary Americans are facing.  NYT details the perk-puffed version of ObamaCare for Congress: "…access to 'in-person support sessions' …a special Blue Cross and Blue Shield website for members of Congress and…. a 'dedicated congressional health insurance plan assistance line'…Lawmakers can select from 112 options offered in the 'gold tier' of the District of Columbia exchange, far more than are available to most of their constituents."
GOP governors huddle on ObamaCare - The Republican Governors Association gathers this week in Arizona, one of the issues they will tackle is how to minimize the damage of ObamaCare at the state level. Of the nation's governors, 30 out of 50 are Republicans. ­–Watch Fox: Campaign Carl Cameron is following the gathering from Scottsdale, Ariz.
OBAMACARE SITE ONLY 60 PERCENT FINISHED - Henry Chao, deputy chief information officer at the Centers for Medicare and Medicaid Services, told a House committee that the crash-prone ObamaCare Web site is not yet finished. Chao said Tuesday that up to 40 percent of the technical systems supporting the federal health insurance marketplaces have not yet been built, including a system to issue payments to insurance companies. Chao said the site will be "greatly improved" by the end of the month -- not fixed. Read more from Fox News.
No magic - Health Secretary Kathleen Sebelius does not consider the previously announced Nov. 30 deadline to fix problems with ObamaCares's online home "a magic go, no go date."  She told the AP she sees the project as "a work of constant improvement."
ObamaCare's security scares - David Kennedy, a cyber security expert who testified before a House committee Tuesday, told Greta Van Susteren he believes there is so little monitoring done on healthcare.gov, Health and Human Services officials "probably don't even know if they're getting hacked right now." Watch the interview from "On the Record with Greta Van Susteren."
["Given the distressing testimony we heard at the Science Committee's hearing about Healthcare.gov, there is only one reasonable course of action. Mr. President, take down this website."—Rep. Lamar Smith, R-Texas, head of the House Science the Science, Space, and Technology Committee, in a Breitbart OpEd."]
"Who was responsible for this? This is an ongoing domestic Bay of Pigs. When the Bay of Pigs happened, Allen Dulles was gone. [President John F. Kennedy] said you know, 'In the British system, Allen, I would go. We are in the American system and you go.' Do we have any names of the individuals who are briefed and all knew these things and then are still sitting right in there on top of this?" – Pat Buchannan, "On the Record with Greta Van Susteren."
BAIER TRACKS: BUCKING UP…"While conventional wisdom does not hold much hope for the budget conference committee or budget talks between Republicans and Democrats overall, there is one element of it that holds a little promise:  tax reform. The Washington Post touts the efforts of Sen. Max Baucus, D-Mont. But Congressman Dave Camp, R-Mich., has been working on a bipartisan deal for months.  There is not that much distance between the two parties on corporate taxes. The question is, can it all come together in this environment." – Bret Baier
TEAM OBAMA SURGES TO SAVE LATE-TERM ABORTION - The efforts of President Obama's permanent campaign arm, Organizing for Action, and national abortion rights groups proved successful in defeating Albuquerque's proposed ban on late-term abortions. Early polling had shown strong support for the measure, but after a coordinated effort by Team Obama and other Democratic-allied groups, voters rejected the ban 55 percent to 45 percent. AP has more.
[The Supreme Court refused a request from Planned Parenthood to block a Texas law regulating abortion clinics and banning elective abortions in the sixth month of pregnancy and beyond.]
DOJ TRIES TO FRUSTRATE LOUISANA VOUCHER PROGRAM - In a partial victory for Gov. Bobby Jindal, R-La., the Department of Justice is changing tactics in its effort to thwart Louisiana's school voucher program. The Obama administration had been trying to block the program outright, claiming it would discourage racial integration. The administration is now seeking to complicate the process for parents of children in failing schools by demanding that all requests for vouchers be subject to a 45-day legal review. Daily Caller has the details.
WITH YOUR SECOND CUP OF COFFEE...John Stossel considers the unintended consequences of government regulation for Fox News Opinion in War on the Little Guy: "Some regulation is useful. But when we passively accept government regulation of everything, thinking we're protecting people from evil corporations run amok, we're really making life harder for ordinary people. Every profession, from cab driving to floral arrangement, is now burdened with complex rules."
Got a TIP from the RIGHT or LEFT? Email FoxNewsFirst@FOXNEWS.COM
POLL CHECK - Real Clear Politics Averages
Obama Job Approval: Approve – 40.6 percent//Disapprove – 54.9 percent
Direction of Country: Right Direction – 22.9 percent//Wrong Track – 68 percent
RUBIO BEEFS UP ON FOREIGN POLICY - Sen. Marco Rubio, R-Fla., will offer his vision for American foreign policy when he addresses the American Enterprise Institute this morning in a speech entitled "Restoring Principle: A Foreign Policy Worthy of the American Dream." A short description from the think tank – the top spot for wonks on the right – suggests that Rubio will attempt to find a third way between the hawkishness of the Bush era and the newer anti-interventionist sentiments in his party. Meanwhile, Rubio's 2016 portfolio on domestic issues is getting a boost as his bill clamping down on a bailout provision in ObamaCare gathers support in the Senate.
RYAN: DON'T EXPECT ANOTHER SHUTDOWN - Rep. Paul Ryan, R-Wis., told business leaders at WSJ's CEO council to not expect another government shutdown when funding expires in January. Ryan told the WSJ that he is still working on a budget agreement with Sen. Patty Murray, D-Wash. Ryan also offered disagreement with fellow Wisconsinite, Gov. Scott Walker, R-Wis. When asked if the GOP's 2016 nominee should be a governor, Ryan laughingly said, "no."
["We'll talk about that." – Vice President Joe Biden during a visit to Panama when his host, President Ricardo Martinell, said in front of reporters that Biden was running for president in 2016.]
MICRO- MICROTARGETING - New trends are emerging in the way campaigns are targeting their advertisements. AdvertisingAge points out that campaign ads are shifting away from a model that asks what kind of viewers a program delivers to more specific targeting. Now, ad buying is focused on a mix of ratings data along with voter data. These advanced approaches are being used in online advertising as well, offering more tailored messages to various voters. The campaign of Governor-elect Terry McAuliffe's, D-Va., developed close to 3,500 ad versions.
WINFREY SET FOR HIGH HONOR FROM OBAMA - President Obama will today present one of his most important political patrons, media mogul Oprah Winfrey, with the Presidential Medal of Freedom. She arrives at the White House amid controversy over remarks she made about racism in America in a BBC interview. "There are still generations of people - older people -who were born and bred and marinated in it- in that prejudice and racism, and they just have to die," Winfrey said. Fifteen others will receive the honor from Obama today, including former President Bill Clinton, whose recent public call for Obama to honor a campaign promise to allow Americans to keep their insurance policies deepened the administration's ongoing political woes.
PRESIDENTIAL FAREWELL FOR LENO  - Former President George W. Bush and his wife, former first lady Laura Bush, sat down for an interview with Jay Leno on NBC's "The Tonight Show" Tuesday. Bush talked about everything from his first grandchild to whether his brother, Jeb, should run for president. When asked what caused a blocked artery that led to his hospitalization in August, Bush joked that it was because he "didn't behave that well when I was younger and I might have smoked some."
TOP TWEETS - @laurenashburn's top tweet pick for this morning, political blogger @kevinbinversie: "On Bush's heart scare: 43 - It was scary. Leno - Why? Did you have ObamaCare? (Place erupts in laughter.) #TonightShow"
Lauren Ashburnof "#MEDIABUZZ" tracks the Twitterverse every day in Top Twitter Talk.]
PRE-ELECTION JOBS NUMBER PROBED - The House Oversight Committee wants the Census Bureau to provide more information about a NY POST report claiming that monthly unemployment numbers were fixed ahead of the 2012 presidential election. The agency has turned the claims over to its inspector general. Rep. Jason Chaffetz, R-Utah, told Megyn Kelly, "You're talking about something that escalated over potentially the course of years and culminated right before an election." Watch more from "The Kelly File"
MASSIVE MISCALCULATION - The Office of Management and Budget is blaming bad math after the conservative American Action Forum reported proposed regulation would result in 45.9 billion hours of new paperwork. A multiplication error resulted in the eye-popping number, AAF reports. After reworking the numbers, OMB says the regulations would result in just 9.9 million hours of paperwork.
REID BACKS MILITARY SEXUAL MISCONDUCT CRACKDOWN - Senate Majority Leader Harry Reid endorsed Sen. Kirsten Gillibrand's, D-N.Y., amendment calling for professional military prosecutors to handle sexual misconduct cases rather than risking having a victims commander oversee the case. Reid's endorsement strikes a blow at Sen. Claire McCaskill's, D-Mo., efforts for reform, rather than a complete overhaul. Reuters has more.
FEDS TRY ROADSIDE BLOOD TESTS - Motorists in Fort Worth, Texas were forced off a busy road and directed to a parking lot where they were asked for breath, saliva, and blood samples. A police checkpoint? Nope. Turns out that the National Transportation Safety Board and the Fort Worth Police were conducting a federal study aimed at determining the number of impaired drivers.  Motorists, who the NTSB says were told participation was voluntary, were offered $10 for cheek swabs and $50 to have blood drawn. But that's not way some drivers saw it. "It just doesn't seem right that you can be forced off the road when you're not doing anything wrong," said Kim Cope, who said she was on her lunch break, and felt trapped. "I finally did the Breathalyzer test just because I thought that would be the easiest way to leave." Police are apologizing for their role and civil liberty groups are questioning the constitutionality of the ongoing $7.9 national survey. KXAS has more.
FLORIDA CONGRESSMAN APPEARS ON DRUG CHARGE - Rep.Trey Radel, R-Fla., answers a charge of misdemeanor cocaine possession in a D.C. court this morning. In a statement released Tuesday when news broke of the charges stemming from an Oct. 29 incident, Radel cited his own alcoholism and apologized to his family, including a wife and young child, as well as his constituents. He said he is seeking treatment but did not elaborate on whether he would resign. A spokesman for House Speaker John Boehner said members of Congress should be held to the highest standards and "…the alleged crime will be handled by the courts.  Beyond that, this is between Rep. Radel, his family, and his constituents."
'WHEN YOU'RE CHEWING ON LIFE'S GRISTLE, DON'T GRUMBLE, GIVE A WHISTLE' - The five surviving members of famed British comedy troupe Month Python are getting back together. BBC reports that a comeback is in the works, nearly 45 years since their first TV shows together.  John Cleese, Terry Gilliam, Terry Jones, Michael Palin and Eric Idle will hold a press conference Thursday in London to announce details. "I'm quite excited about it," Jones said. "I hope it makes us a lot of money. I hope to be able to pay off my mortgage!"
ROUGHING THE PASSER - A Cowboys fan's Virginia license plate may be deemed out of bounds. WaPo sportswriter Dan Steinberg tipped off the Virginia DMV about the plate slamming Redskins starting Quarterback Robert Griffin III. A photo by Steinberg shows an SUV decked with Cowboys paraphernalia with the license plate "F RG3." The plate is under review.
SLIDING FASTER THAN OBAMA'S APPROVAL RATINGS - The world's tallest, fastest waterslide will open next year in Kansas City, Mo. The Schlitterbahn water park's Meg-A-Blaster slide, which features a near right-angle 140-foot drop, will plunge thrill-seekers at speeds exceeding 65 miles per hour. Uproxx shares the staggering view from the top, certainly not for those afraid of heights--or the faint of heart.
AND NOW, A WORD FROM CHARLES…"It's remarkable how the president discovers stuff late into his presidency.  Remember at the beginning he spends a -- a near trillion dollars on the stimulus, and then discovers afterward that shovel- ready really doesn't exist.  And then he told us just a few days ago he discovered how, you know, that purchasing health insurance is not easy. It's rather difficult. I mean, is this news to him?  And now he tells us he's discovering that this issue of adverse selection in the absence of young people who will subsidize the older and the sicker is a real issue.  It's been the problem at the heart of this all along.  Why would a young person want to subsidize older people by having their premiums double, which is exactly what ObamaCare does." –Charles Krauthammer on "Special Report with Bret Baier"
Chris Stirewalt is digital politics editor for Fox News. Want FOX News First in your inbox every day? Sign up here. To catch Chris live online daily at 11:30 a.m. ET, click here.