WH Confirms "Personnel Announcement" Friday; Rahm Departure Expected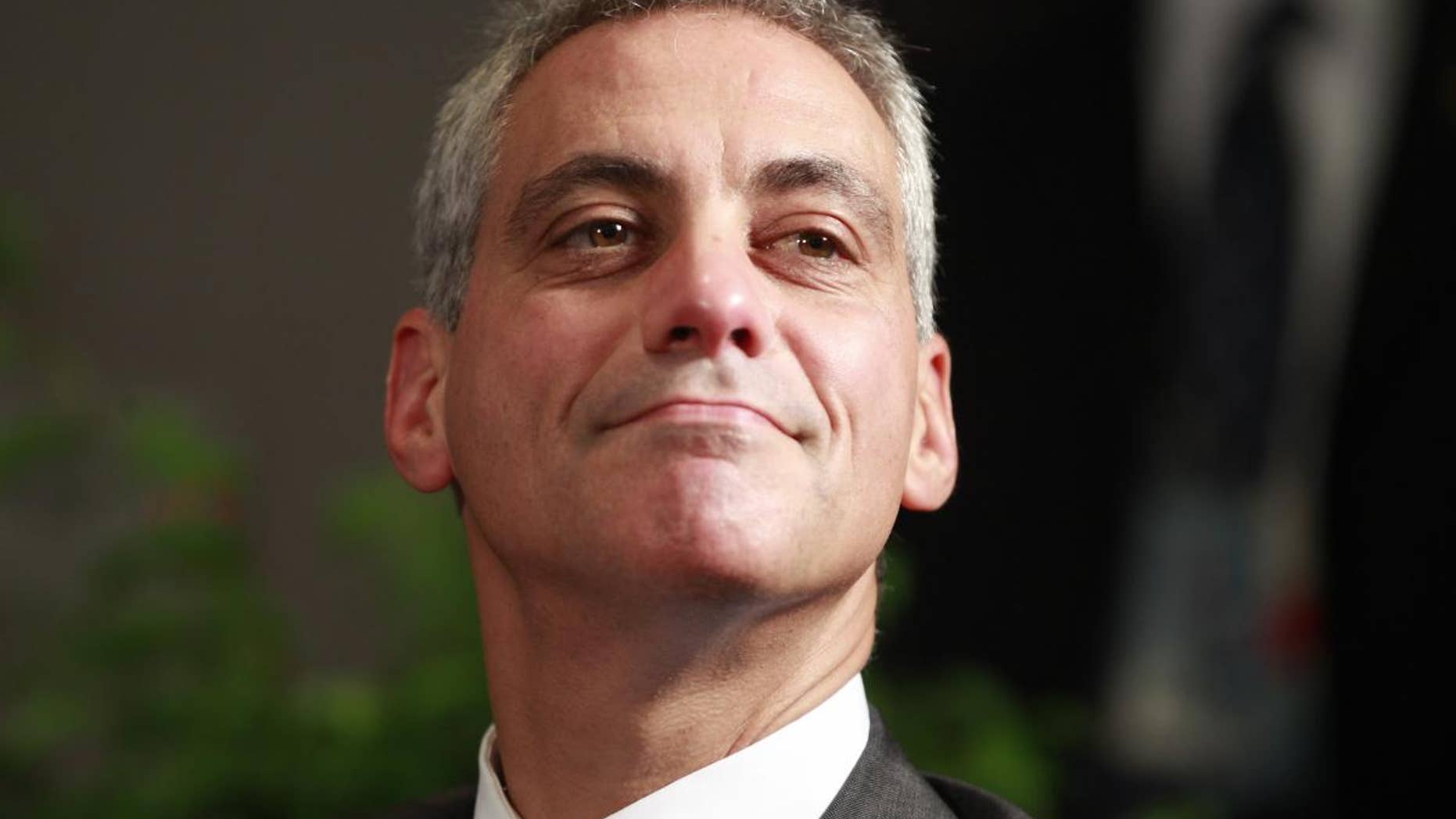 UPDATE:
The White House all but confirmed White House Chief of Staff Rahm Emanuel's departure during the White House briefing Thursday.  Spokesman Robert Gibbs said that President Obama will make a "personnel announcement" at 11:05 ET Friday in the East Room.
Sources outside the White House say Emanuel's departure from the White House will be announced at that event.
They also expect Pete Rouse will be named interim chief of staff. Fox News has been reporting his name for more than a week. Rouse once served as chief of staff to then Senator Obama. So Mr. Obama clearly knows him very well, trusts him, and has confidence in him.
Emanuel is expected to leave his post to run for mayor of Chicago.
--------------------------------------------------------------------------------------------------
For those keeping tabs, there's yet another sign Rahm Emanuel is headed to Chicago - he's no longer attending an annual event at Washington National Cathedral scheduled for next Tuesday. The Cathedral announced early Thursday morning that David Axelrod will take Emanuel's place at the 2010 Nancy and Paul Ignatius Program, "Governing across the Divide."
This is just the latest signal that Obama's chief of staff is wrapping up his D.C. duties and heading to Chicago where he's expected to throw his hat in the mayoral race.
Axelrod also took Emanuel's seat at the table at a Washington Ideas Forum being held Thursday.
Rumors are rampant that a Rose Garden ceremony is in the works for Friday, where President Obama will give his long-time friend and colleague a formal send-off. It's also expected that the president will name his senior adviser, Pete Rouse, as interim chief of staff. Rouse was Obama's chief of staff during his early years in the Senate and helped plan his presidential run.  He also was former Senate Democratic Leader Tom Daschle's chief of staff and has such strong connections on Capitol Hill that he is occasionally referred to as the "101st senator."
However, the administration continues to be tightlipped. A Senior White House official told Fox News "we should not expect anything today," leaving all signs pointing to Friday's rumored announcement. White House officials are also sidestepping questions over whether or not Emanuel has hired a campaign manager and had "nothing to offer" when asked about plans to launch a listening tour.
Rahm-Watch is on...stay tuned.
White House Correspondent Mike Emanuel contributed to this report.