West Virginia Supreme Court justice faces 395 years behind bars in federal fraud case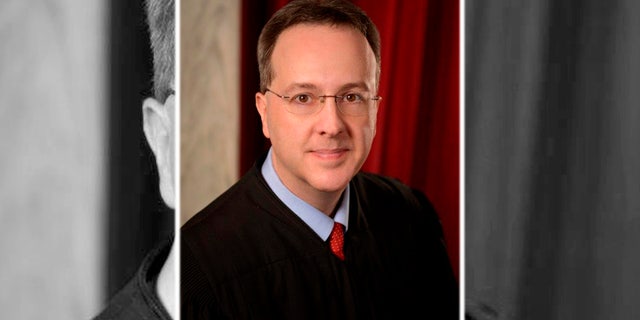 A West Virginia Supreme Court justice faces up to 395 years in prison and $5.5 million in fines after being hit with a 22-count indictment on numerous charges of fraud and corruption.
Allen H. Loughry II, a 47-year-old justice at the West Virginia Supreme Court of Appeals, was charged by a federal grand jury on Wednesday with fraud, false statement, and witness tampering offenses.
"A federal grand jury has charged a Justice on the state's highest court with numerous and serious federal crimes," United States Attorney Mike Stuart said in a statment. "On this day—West Virginia Day—the people of our great state deserve better. They have worked too hard and too long to tolerate misconduct that strikes at the heart of the public's trust by their elected officials. I intend to do all that I can to ensure that our people have the honest government they deserve."
Among the offenses, Loughry is accused using a government vehicle and credit card on personal trips, and unlawfully converting to his own use a historically significant piece of furniture – a desk that belonged to famed architect Cass Gilbert. He has also been charged with attempting to corruptly obstruct and influence testimonial evidence of a Supreme Court employee in an imminent grand jury investigation.
Loughry was arrested by FBI agents on Wednesday morning at his home and was taken to the federal courthouse in Charleston for processing and to schedule his arraignment. He was not expected to be detained pending his trial.
On this day—West Virginia Day—the people of our great state deserve better.
"Public corruption is a top investigative priority for the FBI," FBI Assistant Special Agent in Charge Nick Boshears said. "It erodes public confidence and undermines the Rule of Law. We want the people we serve to know the FBI will hold those accountable who betray the public's trust."
Loughry, who took office in 2012, was selected to serve as Chief Justice of the West Virginia Supreme Court in April 2017, but later that year was replaced amid reports that he and another justice spent more than a million dollars of public funds. He has since been suspended without pay.