West Virginia Senate candidate wears rival's campaign hat during debate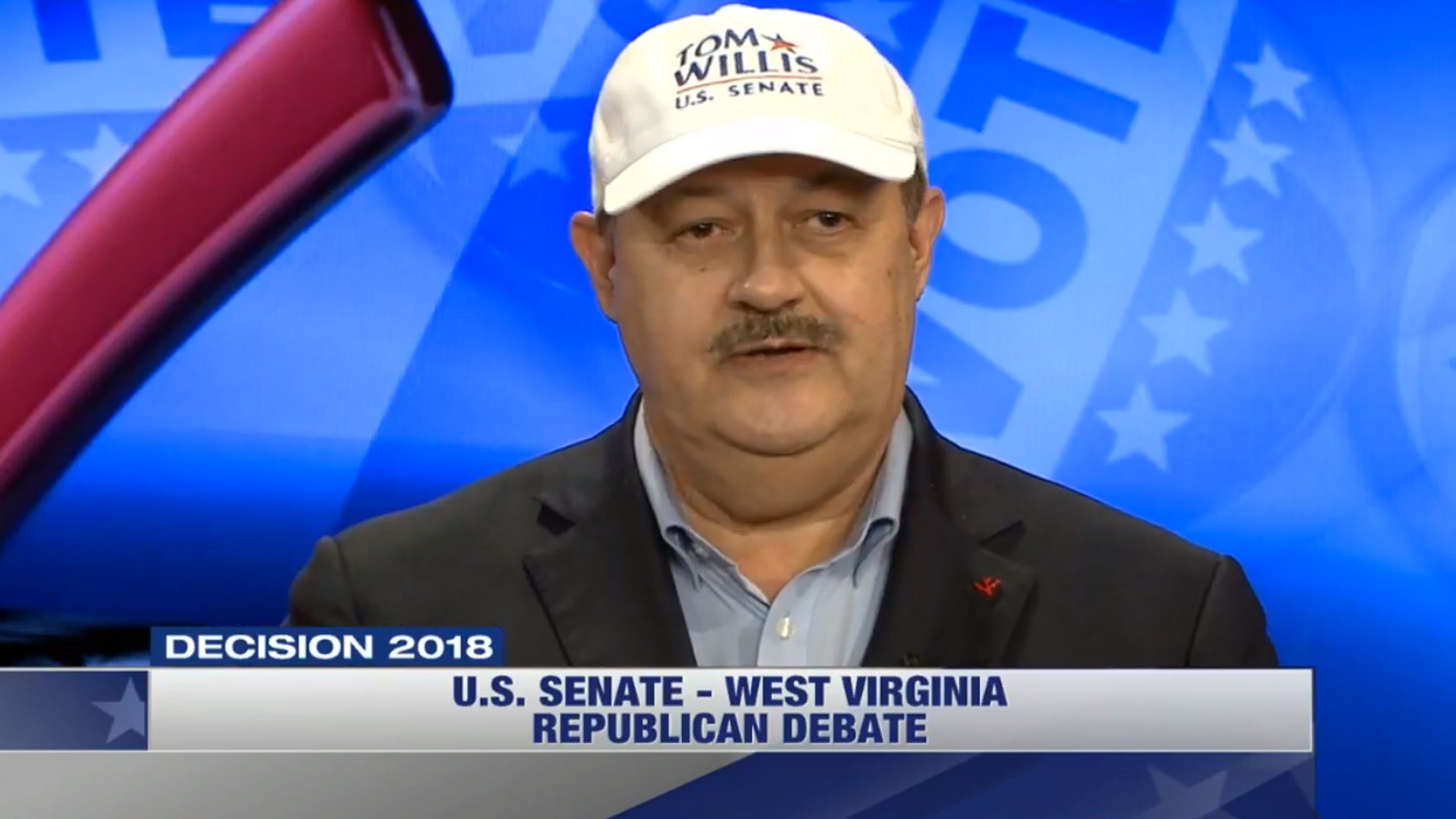 It's unheard of for a Senate candidate to wear campaign swag promoting a political rival.
At least, it was unheard of.
During a televised debate Tuesday, Don Blankenship, a Republican candidate for Senate in West Virginia, wore a hat that said, in bold lettering: "Tom Willis, U.S. Senate".
Tom Willis is one of the other Republicans running in a primary for the chance to face Sen. Joe Manchin, D-W.Va., but he was not invited to WSAZ NewsChannel 3 studios in Huntington to participate in the afternoon debate.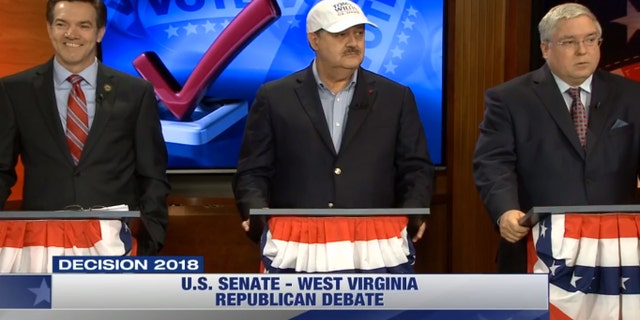 "The hat is because Tom Willis is not here based on surveys that I'm not sure are independent," Blankenship explained to the moderators. "He's a veteran, he's a good guy, he deserves an equal chance to unseat…the establishment."
Blankenship, the former coal baron and polarizing outsider candidate who recently served one year in jail on a misdemeanor conviction for conspiring to skirt mine safety laws connected to the Upper Big Branch Mine tragedy that killed 29, got the hat from his political rival several hours ahead of the debate, at a luncheon hosted by the Huntington Cabell Republican Women's Club, and was spotted by a FOX News crew sporting it as he walked toward the parking lot.
Willis, a small business owner and former Green Beret, explained in an interview at that luncheon that he's been "playing catch up" in his campaign, as he was on active duty military orders until late 2017.
"I'm not too concerned about the other candidates, they had a good head start,"
Willis said. "So with two weeks left, most people just starting to pay attention now, and a huge undecided vote, I'm feeling very confident about my chances to win."
A Fox News poll released Tuesday finds Willis in fourth place, with 4 percent support among likely West Virginia's GOP Senate primary voters. The frontrunner, Rep. Evan Jenkins, R-W.Va., enjoys 25 percent support, followed by West Virginia's Attorney General Patrick Morrisey with 21 percent and Blankenship with 16 percent. About 24 percent remain undecided.
The "Tom Willis, US Senate" hat remained atop Blankenship's head for Tuesday's entire hour-long debate.
After the broadcast, a Twitter account associated with the Willis campaign posted, "It's a nice hat, too!"