Watchdog files complaint over DNC boss Perez' donations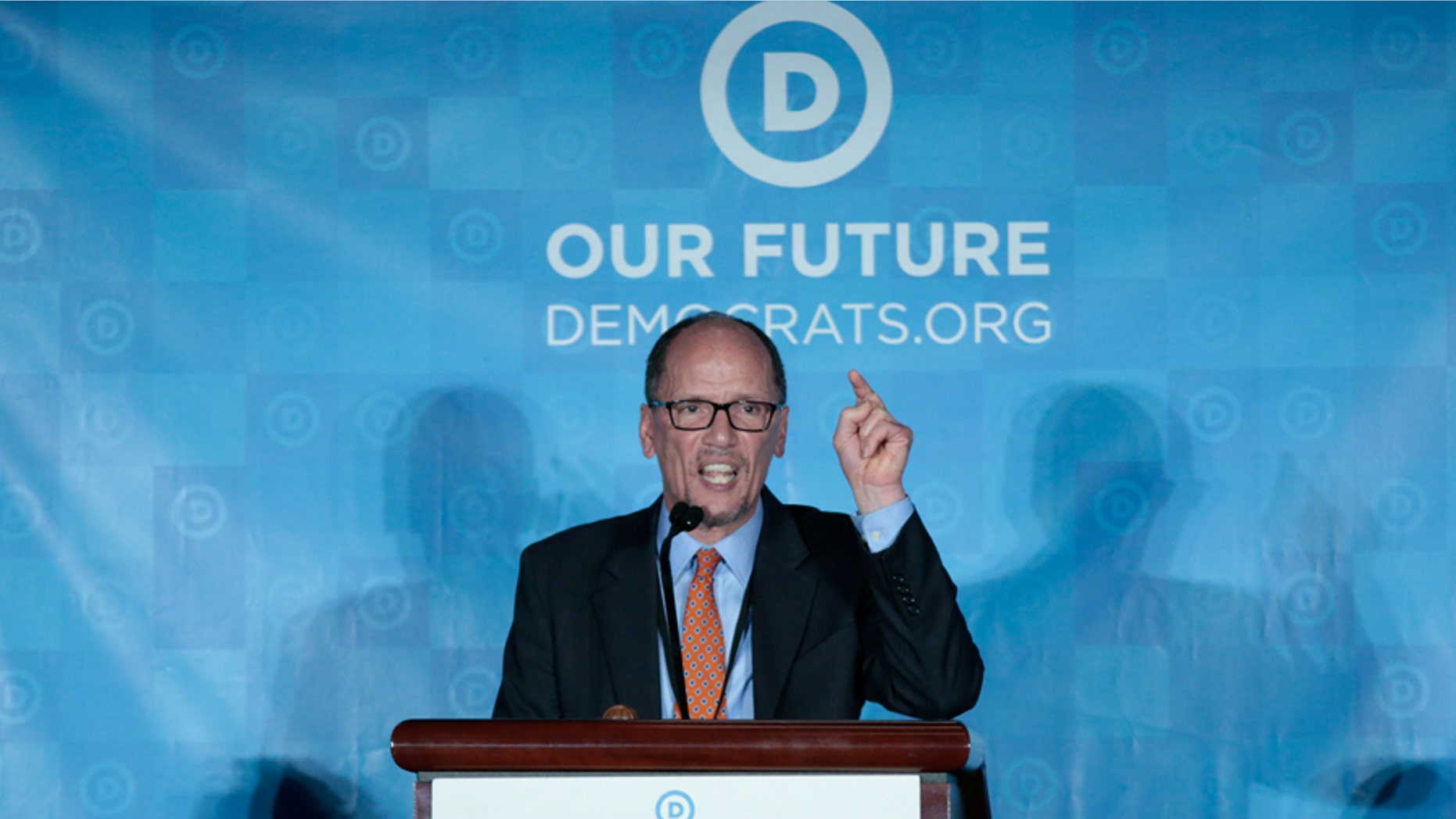 A watchdog group is urging the Federal Election Commission to investigate Democratic National Committee Chairman Tom Perez for political donations that it claims were in violation of the law.
The Foundation for Accountability and Civic Trust filed a complaint with the FEC on Tuesday, alleging that Perez transferred funds from his campaign committee to his former opponents who had dropped out of the race and supported his candidacy.
"There is no doubt that at the time Chairman Perez donated or transferred the funds, he was an agent of the DNC, the funds were related to the DNC, and the DNC's response to the donation demonstrates Perez was acting on the DNC's behalf," the complaint read. "Allowing this behavior to go unpunished opens the door for a new level of corruption in party elections—offering campaign cash for support from former opponents. The Commission must immediately investigate and enforce the law."
According to the complaint, Perez established "Team Tom," an organization to raise money and make expenditures related to his campaign. At the time, Jamie Harrison, Jehmu Greene, and Sally Boynton Brown were in the running for DNC chair, but ultimately dropped out and endorsed Perez.
FACT alleged that a month after his election, Perez began "donating/transferring funds" to his former opponents.
Politico reported in July that Perez transferred $22,270 to Jamie Harrison in March – one month after he dropped out of the campaign for DNC chair. According to POLITICO, an IRS filing by Harrison's campaign showed that Perez's donation wiped out the debt Harrison had accrued in the race.
Perez also donated $5,000 to Greene from his campaign after the race was over.
Greene told Fox News her position had not changed, and referred Fox News to a comment she made to Politico in July.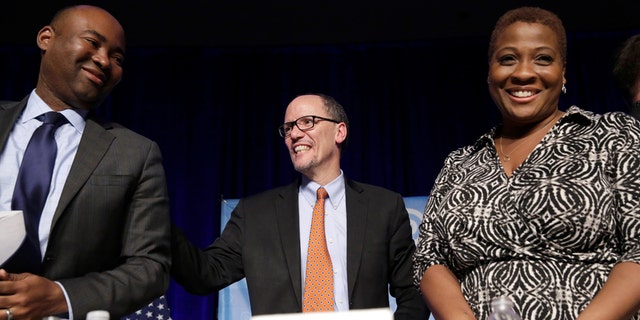 "[Perez's staff] made a very gracious offer to be helpful, and I think that's a sign of his character and his commitment. I think he really did bring in voices in to help move the party forward," Greene told Politico.
According to the complaint, Perez also transferred an "unspecified amount" to Boynton Brown.
FACT's complaint stated that under the law, national party committees and agents are only allowed to make disbursement from a federal funds account, and to "avoid corruption and circumventing the law," national party committees are "prohibited" from using non-federal funds. FACT alleges Perez's donations were made with non-federal funds.
"The laws applicable in this case exist to prevent political extortion and corruption, which is why the Supreme Court has explained the importance of the Act's applicability to national party committees and party officers," FACT Executive Director Kendra Arnold told Fox News. "Therefore, we are calling on the FEC to immediately investigate and enforce the law because allowing this behavior to go unpunished opens the door for a new level of corruption in party elections, namely offering campaign cash for support from former opponents."
But DNC spokesman, Michael Tyler, denied the allegations.
"These allegations are completely without merit, filed by an organization that exists solely to file partisan nuisance complaints against Democrats that are working to help the American people," Tyler told Fox News.
The FEC told Fox News they could not confirm the receipt of FACT's complaint, but noted that due to confidentiality requirements, they were not able to comment further in regard to how the Commission would deal with it.