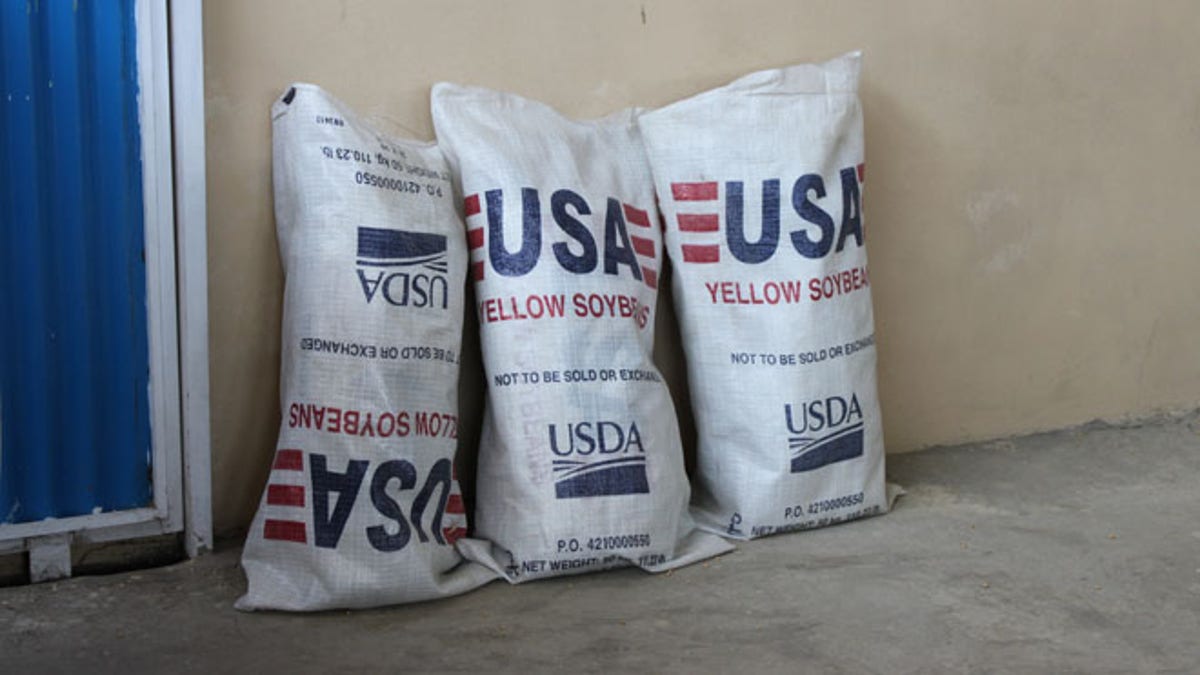 The U.S. Department of Agriculture is forking over millions of dollars for a soybean program in Afghanistan that's running into major problems, with Afghan farmers slow to embrace a product that few Afghans ate before.
The findings were included in a scathing new report from the Special Inspector General for Afghanistan Reconstruction (SIGAR), on the $34 million program. It found the program has been marked by mismanagement, poor government oversight and financial waste.
Part of the problem is that Afghans don't really like how soybean products taste and past measures to push the super-food onto the culture have tanked.
"I'm concerned about the viability of the project and the apparent lack of analysis and planning performed prior to the project's initiation," John Sopko, special inspector general for Afghanistan reconstruction, wrote in a June 9 letter and report to Agriculture Secretary Tom Vilsack.
The Afghan diet remix, known as the Soybeans for Agricultural Renewal in Afghanistan Initiative, was overseen by the Agriculture Department and implemented by the main trade association for the industry, the American Soybean Association. The project had issues from the start.
According to SIGAR, the most troubling parts include: the USDA ignoring scientific research that concluded soybeans were "inappropriate for conditions and farming practices in northern Afghanistan, where the program was implemented;" and despite the lack of planning and evidence that put the success of the program in doubt, the USDA going forward anyway with the ambitious $34.4 million plan.
"I understand that Afghanistan's operating environment poses daunting challenges for reconstruction and development programs, and that any project in the country is bound to meet its fair share of difficulties," Sopko said. "However, what is troubling about this particular project is that it appears that many of these problems could reasonably have been foreseen and, therefore, possibly avoided."
The SIGAR report recommended the USDA take a hard look at the program, and "develop an in-depth plan to address the deficiencies and challenges already identified." He added that the USDA should "thoroughly review the process by which the Food for Progress program evaluates project proposals and makes it final decisions."
The report is the latest in a lengthy series of investigations and studies from the inspector general's office flagging waste and mismanagement with billions of dollars in taxpayer-funded programs in Afghanistan.
The USDA described the soybean program in a letter to the inspector general, noting the program was originally pitched as a way to boost job creation and food security in the impoverished country. The letter said the soybeans would be used to produce soybean flour, and proceeds from soybean oil would contribute to a range of other programs.
Calls to the USDA for comment were not immediately returned.