Washington wants to raise skyline, turns to Issa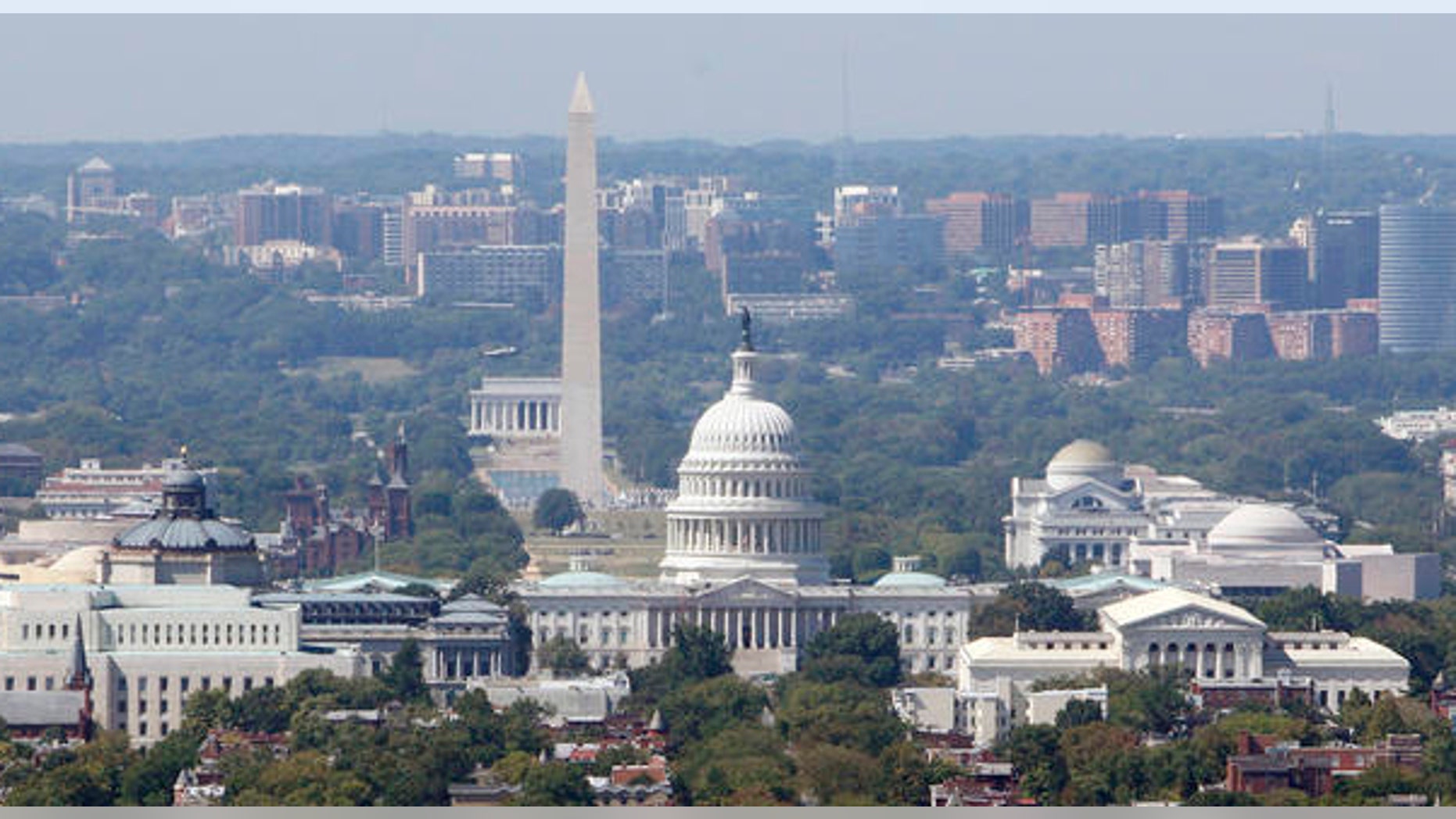 The nation's capital has yet to amass skyscrapers -- defining itself instead with such iconic structures as the Washington Monument and blocks of squat-but-serious-looking federal building. But city officials want to change that situation, saying Washington is running out of commercial property and needs Congress' help to keep their economy humming.
Mayor Vincent C. Gray has asked GOP Rep. Darrell Issa, R-Calif, and Delegate Eleanor Holmes Norton about possible ways to amend the city's general height restriction of 130 feet.
Gray, a Democrat, and others say the city needs minor height variances and perhaps an allowance on the maximum number of occupants inside apartments, offices and other buildings to keep pace with the robust local economy, including a hot housing market.
Mr. Issa, whose House oversight committee has congressional jurisdiction over city affairs, has shown a willingness since Republicans took control of the lower chamber two years ago to help the Democrat-controlled city. He has attempted to give the city more autonomy over its budget and even tried to help get rid of the Occupy D.C. encampment.
And he appears to have an open mind about this idea.
Issa told The Washington Post that those who want to increase the height limit are concerned about the potential impact on vistas. But the real question is whether federal laws should be loosened to allow them to work with historical groups and that was inclined to say yes.
Norton, the District's non-voting House member, has been an ardent supporter of preserving the city's original architectural look, but recently said she is open to suggestions about increasing building heights, particularly to suggestions about changes outside the core downtown.
"The common understanding that our identity as a city depends on the Height Act is so strong that no one has approached my office about changes in the heights of buildings permitted here," she said. "However, … no idea is beyond examination but the implications range from technical to profound."
This is certainly not the first time somebody has tried to increase the height limit. And civic groups are expected to pose opposition long before Congress even considers the proposal or it reaches the president's desk.
Still, Issa said Congress could take up the issue by late summer or early fall in an attempt to address non-partisan issues in an election year.
Though most people assume the so-called Height Act was created to preserve vistas of the Capitol Rotunda, the 550-foot-tall Washington Monument and other landmark structures, it was approved by Congress in 1899 after residents complained about the 160-foot-tall Cairo apartment building in the DuPont Circle neighborhood.
"We haven't come to any firm conclusions, but we are definitely talking about it," Gray told The Post. "It would help hugely with economic development."