Washington Monument Remains Closed After Earthquake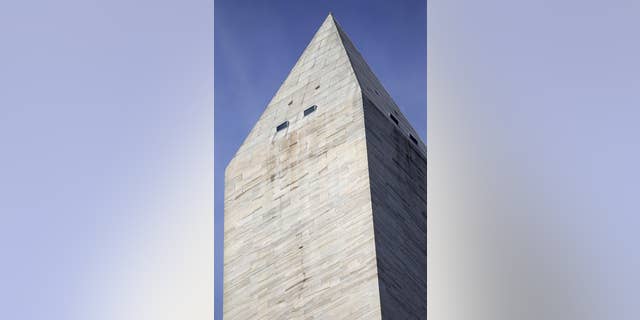 NEWYou can now listen to Fox News articles!
UPDATE 3:50 p.m. EDT -- National Park Service spokesman Bill Line confirmed to Fox News that there is a four-foot-long by one-inch-wide crack on the Washington Monument. The crack is located at the very top of the monument on the west side of the pyramidion, the four-sided pyramid portion of the building. The crack is not visible to the naked eye when one is looking at it from the ground.
The Washington Monument remains temporarily closed Wednesday as engineers inspect the structure for additional damage from Tuesday's earthquake.
Line describes the cracks as being in the "upper, upper, upper" part of the 555-foot-tall monument. He says engineers are inside the building and would continue to evaluate the situation as necessary.
He adds there is no timetable for when the 127-year-old structure would reopen and that the National Park Service would carefully evaluate all information before deciding how to proceed with repairs.
Line calls it a typical day at the National Mall, with all other monuments, including the Jefferson and Lincoln Memorials, open for business.
As for initial rumors of the monument leaning, Line describes them as "completely inaccurate" and "wrong."
Built to honor President George Washington, the monument is the world's tallest stone structure and world's tallest obelisk.