Walker opens lead in Wisconsin governor's race amid Burke plagiarism scandal, poll finds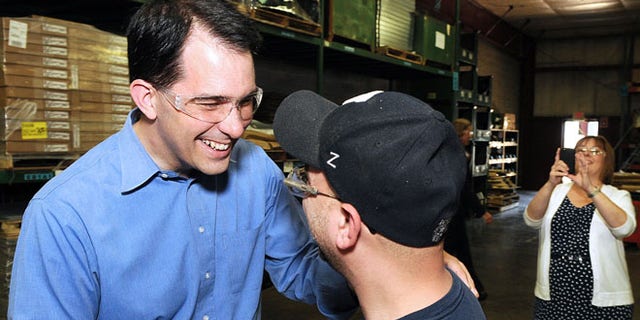 A plagiarism scandal surrounding Democratic gubernatorial candidate Mary Burke may be affecting Wisconsin voters.
The latest Marquette University Law School poll, released Wednesday, shows incumbent Republican Gov. Scott Walker has opened up his lead against Burke by 5 percent among likely voters.
Of the 585 likely voters who participated in the Marquette poll between Sept. 25-28, 50 percent said they would vote for Walker; 45 percent said they would be voting for Burke. The poll's margin of error is 4.1 percent.
Information for Marquette's previous poll, which had Walker ahead of Burke by 3 percent, was collected between Sept. 11-14, several days before Buzzfeed first reported Burke's campaign had lifted word-for-word numerous passages in her jobs plan from other sources. Buzzfeed also found additional instances of plagiarism in other Burke policy proposals.
"I would say it is plausible that, yes, that has moved some votes and, in fact, maybe counts for that 2 percent," Marquette political science professor John McAdams told Wisconsin Reporter on Wednesday, shortly after the poll was made public.
The latest poll found 18 percent of respondents are less likely to vote for Burke after hearing her camp copied certain ideas from other plans. Almost 75 percent said Burke's actions haven't changes their opinions.
Trying to deflect the plagiarism scandal, the Burke campaign, which did not return calls from Wisconsin Reporter seeking comment, is instead focusing on the results of the 801 registered voters who participated in the poll.
Among that group, 46 percent said they support Walker, and 45 percent said they would vote for Burke. That poll's margin of error is 3.5 percent.
Click for more from watchdog.org.