Virginia Tea Party Offers Agenda, Merchandise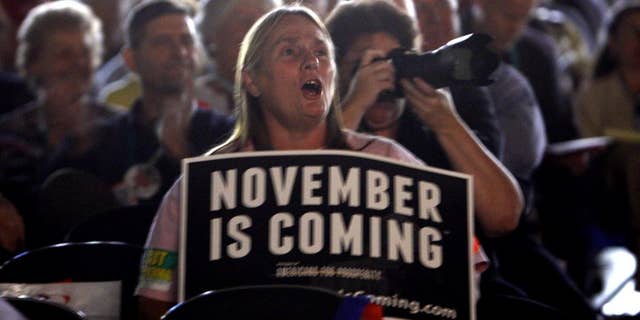 Virginia's Tea Party Patriots laid out their legislative agenda for the Old Dominion and plenty of tsotchkes at their largest gathering yet in the state capital of Richmond Friday.
Speakers railed against what they called governmental overreach and excessive spending. "We are the new watchdogs," said Virginia Tea Party Patriots Federation President Jamie Radtke "The Tea Party movement seeks to fundamentally change the political culture so that citizens can become engaged at all times."
The Tea Party Patriots also hoped that the event would correct some misconceptions. "We need to straighten this out once and for all," said Bishop E.W. Jackson, "any and everybody is welcome in the Tea Party, regardless of color, regardless of creed, regardless of religion."
Revealing a legislative platform that they hope to introduce in the statehouse next term, Virginia delegates outlined an agenda that would attempt to exempt the commonwealth from the mandates contained in the new health care law and strengthen immigration enforcement.
In addition to offering their wares in the marketplace of ideas, vendors and political organizations of all stripes set up booths hawking their physical goods.
Tea not your cup of tea? Why not get some SaraCuda "Going Rogue" blend coffee.
Need some new threads? Grab a shirt from the Tee Party HQ booth.
Bumper stickers lined nearly every table, bearing conservative and anti-Obama slogans.
Groups like the National Rifle Association, Americans for Prosperity, Media Research Center, and the John Birch Society set up booths to educate tea partiers on their platforms.
The convention continues Saturday with remarks from former Sens. Rick Santorum, R-Penn., and George Allen, R-Va., who is believed to be making an effort to retake the seat he lost to Sen. Jim Webb, D-Va., in 2006. The Tea Party Patriots will also announce the results of a presidential straw poll in the evening. President Obama carried the state by a 6.3% margin in 2008, but the Old Dominion had been solidly Republican for decades prior.