Veteran of Latino political empowerment efforts joins Clinton campaign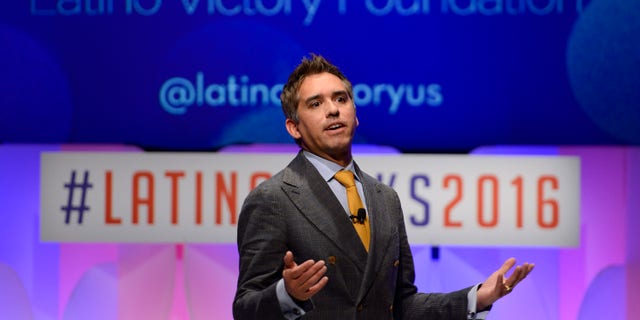 The president of a leading national organization that seeks to empower Latino voters and political candidates is joining the campaign of Hillary Clinton, the group announced on Monday.
Cristóbal J. Alex, the president of Latino Victory Project, will be the Clinton campaign's new deputy director of voter outreach and mobilization, said the organization in a press release.
Alex is taking a leave of absence from the organization, the group said.
In his new position, Alex will be "helping lead the effort to develop strategies and programs to mobilize, energize and engage key communities that are critical to winning the general election," the statement said.
Actress Eva Longoria and Henry Munoz III, the finance chairman of the Democratic National Committee, founded the Latino Victory Project in 2014 to support candidates who back affordable, universal health care, comprehensive immigration reform, and other issues that it says are priorities in the Latino community.
The group also works on bolstering the number of Latino registered voters and Latino political donors.
"Latinos make up 17 percent of the population, but only 1 percent of all elected officials," said Alex in an interview with the New York Times last year.
A native of El Paso, Texas, Cristóbal's past work experience includes five years in philanthropy at the Ford Foundation, various stints on increasing voter participation and electoral reform, and doing legal work on civil rights cases.
"Cristóbal has been leading the charge to grow Latino political power and help amplify the voices of our community," said Leopoldo Martinez, board chair for Latino Victory Project. "We are excited for the work he will do to help elect Hillary Clinton - the most qualified candidate who will stand by our community - as the next President of the United States."
Like us on Facebook
Follow us on Twitter & Instagram