Venezuela's Maduro calls for 'purge' of country's police force after lawmaker's murder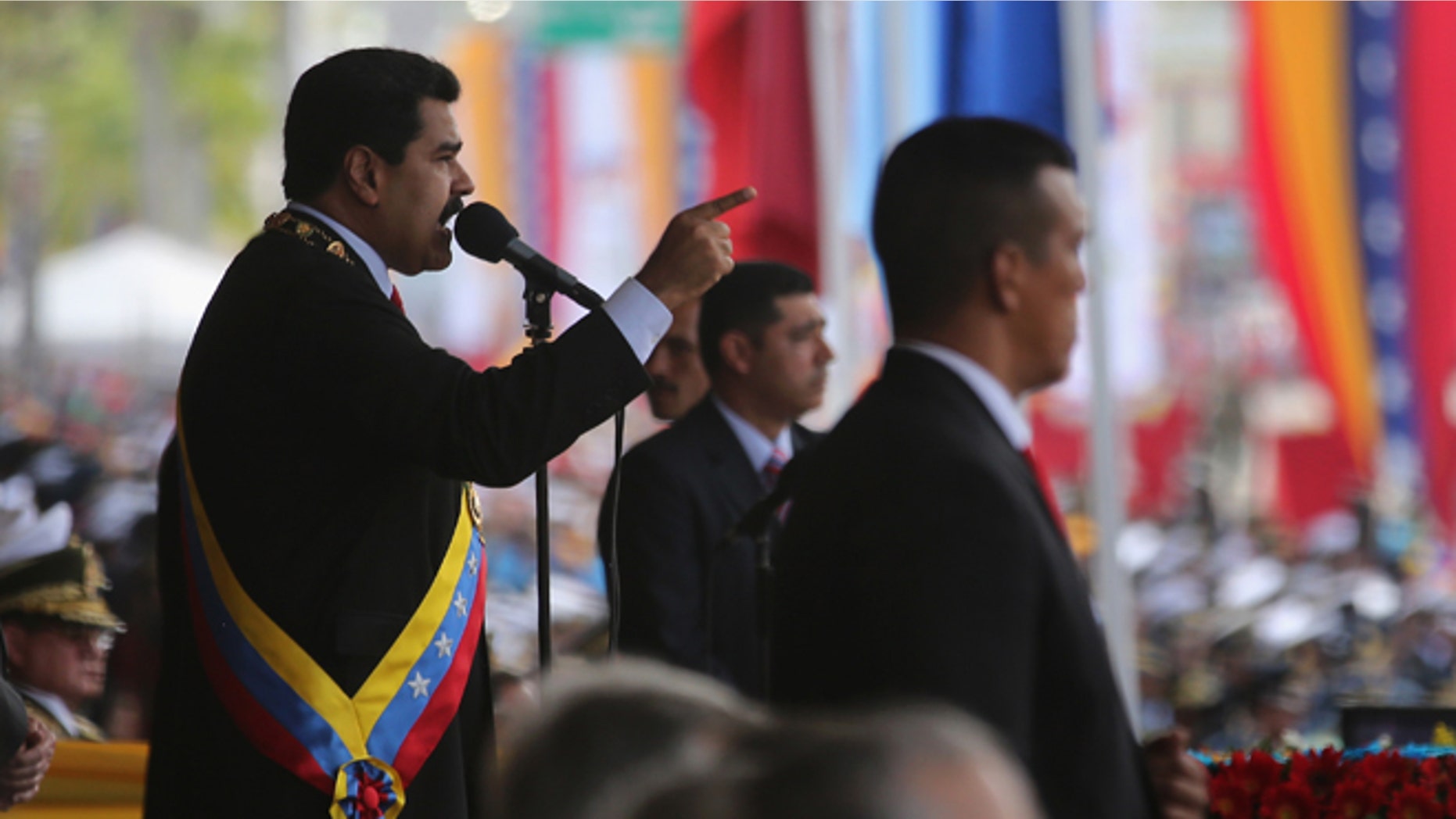 Using a term that harkens back to the days of Joseph Stalin and the Soviet Union, Venezuelan President Nicolás Maduro said Monday that he would conduct a "purge" of his country's police force following allegations that law enforcement officers had taken part in the murder of a governing party lawmaker earlier this month.
Maduro said that he would name a presidential commission to "revolutionize the police" and "fix everything that's wrong" with the force in the wake of the stabbing death of 27-year-old lawmaker Robert Serra and his girlfriend, Maria Herrera, who was at his home.
"Let's dig deep to build the kind of police force that our fatherland really deserves. We need a revolution of the police force here in Venezuela, and I will carry it out without delay, without excuses," Maduro said during a news conference on Monday, according to the BBC.
Maduro added that during the investigation into the death of Serra it had come to light that a small group of police officers were in the pay of criminal groups operating in the country. He added that the people behind Serra's murder had been identified and on Friday blamed once again Colombian groups for being responsible for the slaying.
The president alleged earlier this month that a Colombian paramilitary group conspired with the socialist legislator's bodyguards for three months to commit the murder with the aim of destabilizing Venezuela. He said two of six perpetrators had been arrested, including Serra's head of security, and suggested the other four may have fled the country after "sowing violence."
Maduro previously accused former Colombian President Alvaro Uribe of participating in the plot and said Uribe maintains links to groups working against Venezuela. He has presented no evidence for either claim.
"Rest assured that we will get to the masterminds of Serra's murder inside or outside the country," Maduro said.
The shake-up of the Venezuelan police force also comes less than two months after Maduro rearranged his presidential cabinet in a move that saw Rafael Ramírez, long-time chief of the state-run oil company PDVSA, minister of Petroleum and Mining and vice president for economic affairs, become foreign minister.
Economy and Finance Minister Marcos Torres will assume the vice-presidential post. Asdrubal Chávez, cousin of late President Hugo Chávez, will succeed Ramirez at the ministry, while PDVSA head of exploration Eulogio del Pino gets a promotion to company president.
Erstwhile foreign minister Elias Jaua is now minister of Communes and Social Movements and vice president for Development of Domestic Socialism.
The Associated Press and Efe contributed to this report.
Follow us on twitter.com/foxnewslatino
Like us at facebook.com/foxnewslatino