US suspends aid to Syrian rebels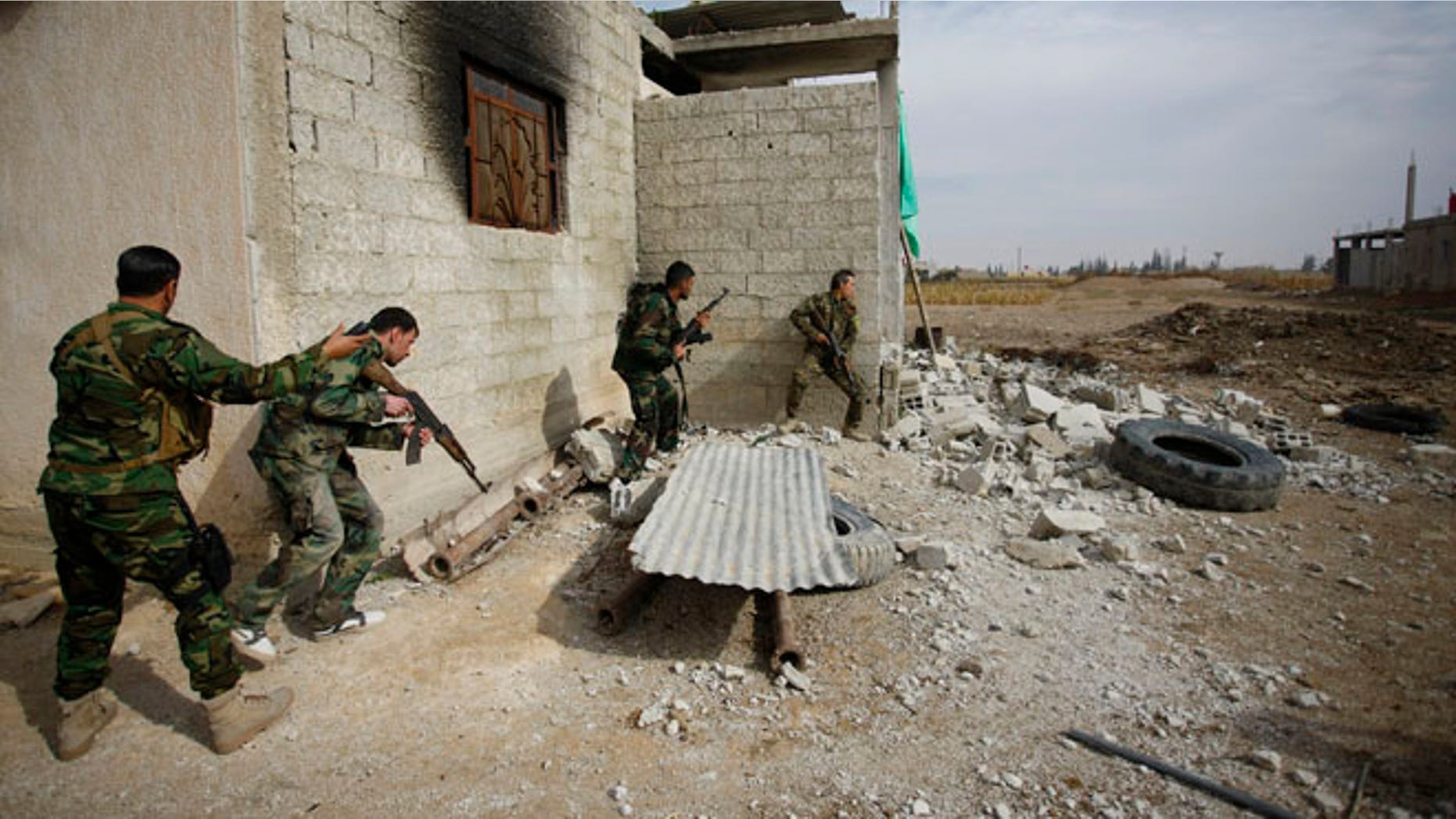 The Obama administration is cutting off aid to rebels in northern Syria amid concerns that it could fall into the hands of Al Qaeda-tied militants.
The White House confirmed Wednesday that the U.S. has suspended delivery of non-lethal assistance to rebels in the north. Britain reportedly has followed suit.
White House spokesman Josh Earnest cited concerns about reports that Islamist fighters seized buildings belonging to Syria's Supreme Military Council.
"We're obviously concerned by those reports," he said.
Earnest said the U.S. government is consulting with the Supreme Military Council, and humanitarian aid will continue. Earnest stressed that the administration's policy is to support "elements of the opposition that are moderate, that are committed to respecting basic human rights."
He said: "That has been a challenge from the very beginning, both to identify the moderate elements of the opposition and to provide them the support that they need."
The confirmation comes after a U.S. Embassy official in Turkey earlier revealed that the U.S. was cutting off such supplies as night vision goggles and communication equipment after ultraconservative opposition factions seized control of bases from the main Western-backed group on Friday.
The decision comes amid growing fighting between rival opposition factions, which have found themselves divided into the moderate, Western-backed Free Syrian Army and Islamic extremist groups. The infighting has diminished international confidence in the rebels and undermined the battle against Assad. It comes just months after the Obama administration threatened military action against the Assad regime over allegations that it used chemical weapons.
On Friday, fighters from the Islamic Front, an umbrella group of six major rebel groups, seized control of FSA bases at the Bab al-Hawa crossing between Syria and Turkey, as well as warehouses belonging to the FSA's Supreme Military Council, some containing non-lethal U.S. aid. The SMC is led by Gen. Salim Idris, a secular-minded Western-backed moderate.
The Islamic Front is a new alliance of some powerful rebel groups that are independent of the FSA and seek to establish an Islamic state in Syria but insist they are not allied with Al Qaeda affiliates like the Islamic State in Iraq and the Levant and Jabhat al-Nusra, or Nusra Front.
The U.S. Embassy official added that humanitarian assistance such as blankets and food would not be affected.
A Washington-based U.S. official said the suspension of aid only applies to the opposition in northern Syria, adding that supply lines from Jordan in the south would continue.
The official said members of the Islamic Front are not considered to be terrorists, but not exactly moderate. The U.S. fears that segments of the group have been in contact with Al Qaeda elements and are sympathetic to them, he added.
The Associated Press contributed to this report.