US officials: 'Dirty' Mideast intel partly to blame for CIA weapons landing in the wrong hands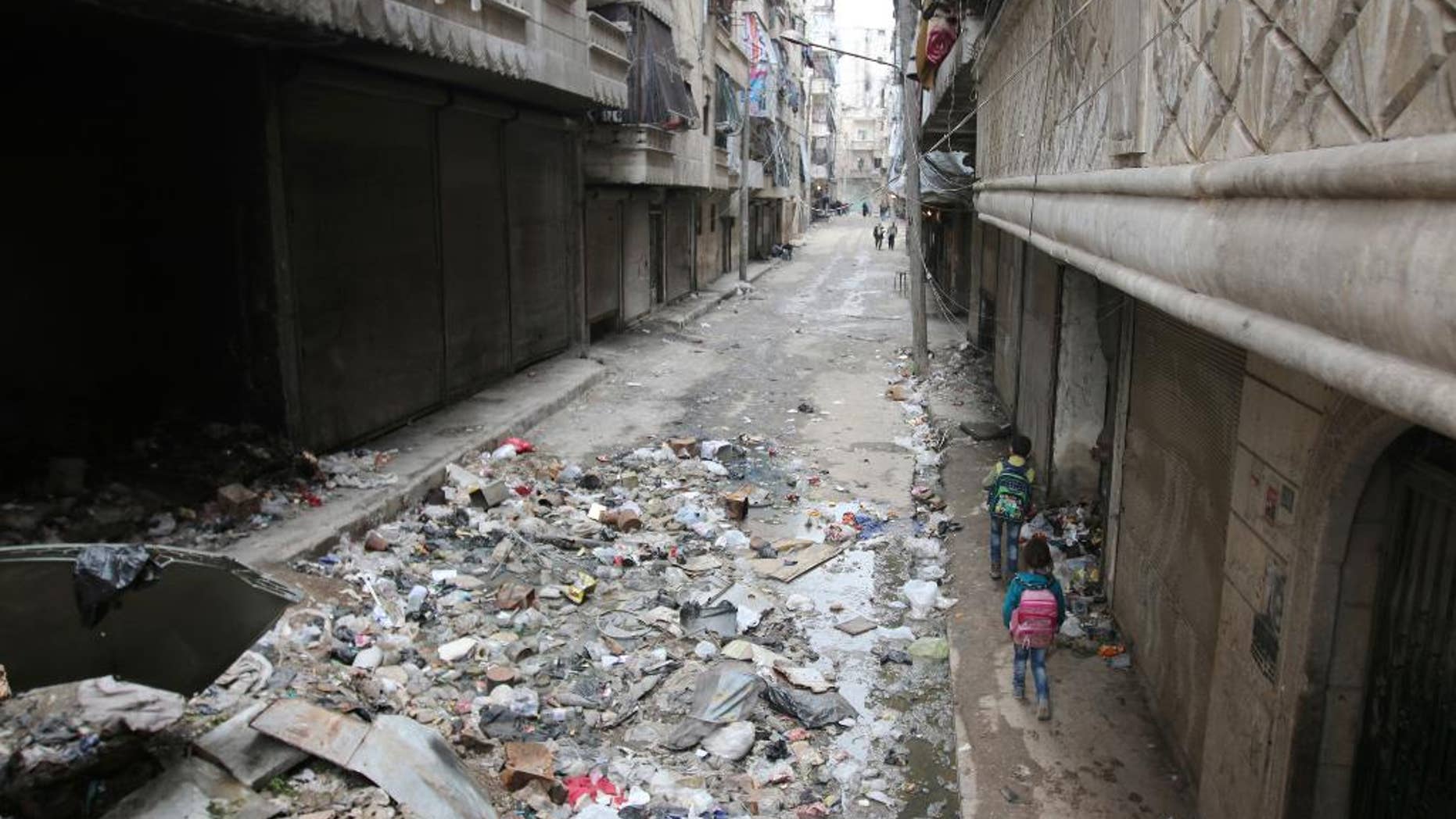 Weapons supplied by the CIA for Syrian rebel training "routinely end up in the wrong hands," partly because of corruption among those rebels but also due to corrupt Jordanian intelligence teams, multiple U.S. officials close to the CIA program told Fox News on Monday.
The officials said Jordanian intelligence services aim to use the Islamic State terror group to push back on growing Iranian influence in the region. "Every Middle Eastern intelligence service is dirty," one official told Fox News.
"Jordan's biggest enemy is anything Shia," an official said.
The New York Times broke the story. A CIA spokesman reached by Fox News wouldn't comment.
Iran's population is 90-95 percent dominated by the Shia branch of Islam. Iran has been accused of funding Shia rebels across the Middle East, starting other flashpoints in the region outside Syria including Yemen, drawing a Sunni-led coalition led by Saudi Arabia to use military force to stop the rebels known as Houthis.
Iran and its proxy force in Lebanon, Hezbollah, have supported the Syrian government since the start of its civil war five years ago. Iran has helped move Shia groups from as far away as Afghanistan into Syria to help shore up the embattled regime of Bashar al-Assad whose Alawite sect is an offshoot of Shia Islam. Russia has also deployed military forces since late last year to help Assad's military.
Despite pledges of support and backing from Jordan's King Abdullah II, there was concern among officials in the Jordanian Armed Forces and their intelligence agency that lending too much outward support against ISIS could increase instability inside Jordan, as some inside the kingdom saw ISIS in a more sympathetic light, one U.S. official said. "There is a chance the more we push JAF [Jordan Armed Forces] into the fight, the more we could actually be undermining Jordan's security."
The official suggested that a recent Russian airstrike killing U.S.-backed rebels in southern Syria, near the border with Jordan, might have been tipped off by Jordanian intelligence, but lacked concrete proof.
"I think it is safe to say that there are JAF members that correspond with Da'esh [ISIS] and the attack on [U.S.-backed rebel base al-Tanf] is likely a warning for JAF to take a step back. Senior leaders most certainly know there are sympathizers in the ranks who will want to push or cancel any future missions against Da'esh," he said.
Many in the region see ISIS, a Sunni group, as standing up against Shia influencers, the official summarized.
While neither official reached by Fox News could confirm that U.S.-supplied arms have wound up on the black market, one said that a "majority" of U.S.-supplied weapons was sold or gifted to other rebel groups fighting the Assad regime, including Islamist groups with questionable human rights records.
The New York Times reported that President Obama authorized the covert action against the Assad regime in April 2013, a fact not disputed by those close to the program. The aid to rebel groups by the CIA helped tip the scales in the favor of the rebel forces, which drew Russia to intervene in late September, according to officials.
The Pentagon runs a separate "train and equip" mission mostly out of Turkey that has been by all accounts a failure.  The former head of U.S. Central Command told lawmakers in September that only "four of five" U.S.-trained rebels remained.
Adding to the problems establishing a fighting force to counter the Assad regime or ISIS, Russia has been accused of "deliberately" bombing U.S.-backed rebels since Russian jets and helicopter gunships arrived late last year.
Earlier this month, Russian Su-34 attack jets bombed Pentagon and CIA-backed rebels despite calls from the U.S. military to halt the bombing. Russia bombed the rebels in southern Syria twice, the second time after a call from the U.S. military to the Russians was ignored.
The U.S. military had sent jets to the area where the Russians were bombing, but left the area to refuel when the Russians returned to continue striking U.S.-backed forces, Fox News was told.