Undocumented Mom Leaves Her US Family to Try to Return as Legal Immigrant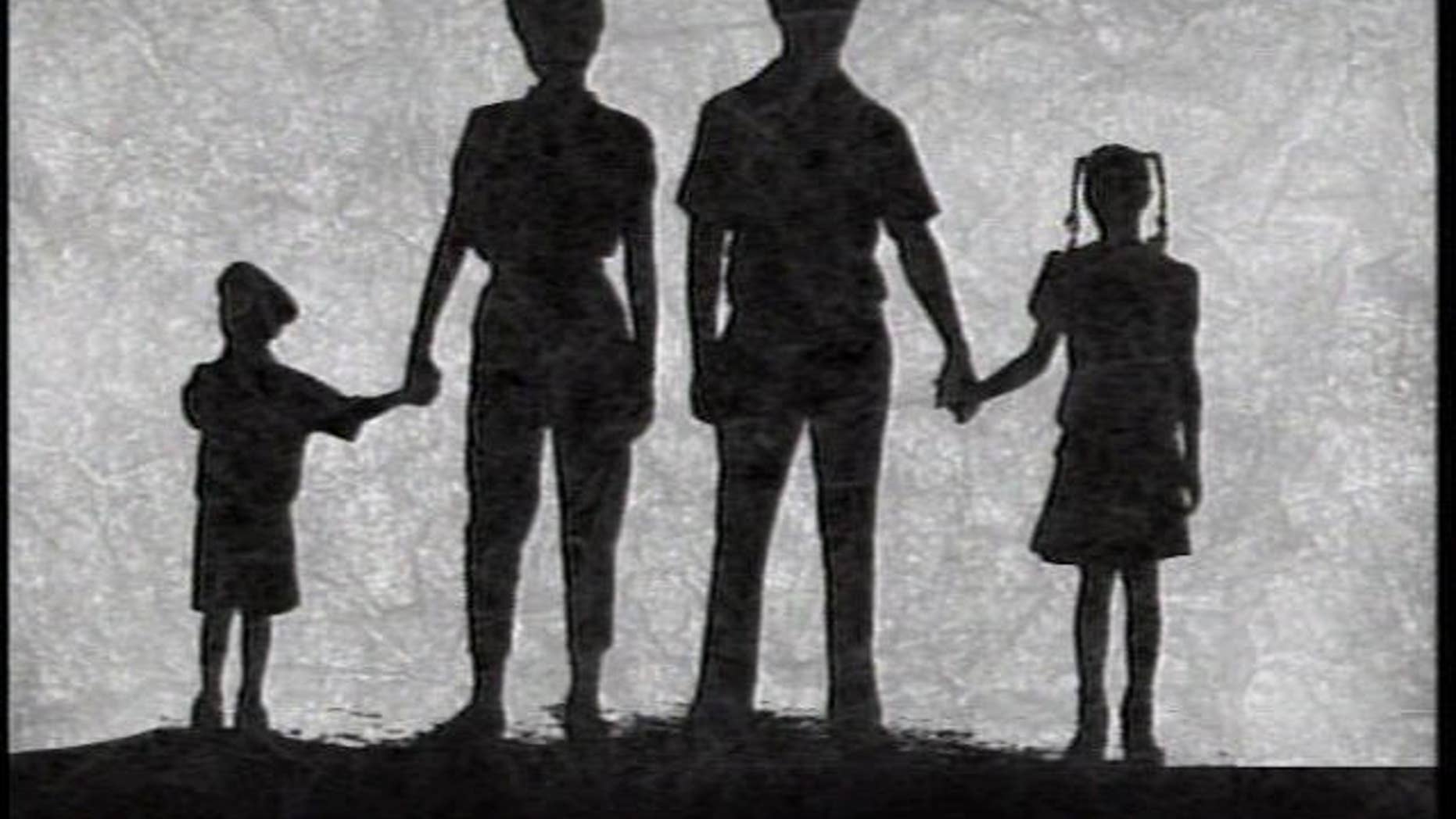 Moulton, Ala. – With a flickering light shining through her long black hair and her tiny shadow moving across the patio table, Ganae Ewalt walked suspiciously toward her mother.
She had both hands behind her back and a championship smile as the moonlight reflected off her hazel eyes.
"I have something for you," the 7-year-old Moulton Elementary student said to her mother.
Apparently knowing this was going to be one of those special mother-daughter moments, Lorena Ewalt smiled and asked, "What?"
Pulling a 3-inch porcelain angel from behind her back, the daughter said: "I want you to take this with you so you will think about me and Luis."
With tears rolling down her face, Lorena said, "I love you."
"I love you, too," Ganae said as she reached to hug her mother.
"Wow," Lorena said as her daughter sat next to her. "That's why I'm doing this. I have to make things right."
Lorena Ewalt, a 40-year-old wife of an American citizen and mother of two American-born kids, has been an undocumented immigrant for 21 years. On Friday, she left the United States to start the path to American citizenship. She left knowing there is a possibility she may never be allowed to return to the United States.
"I am a good person, and I have put my trust in God," Lorena said. "I just believe He has a plan in America for me and my family."
Neighbors and friends agree with her sentiments and have written letters of support for Lorena to show immigration officials.
"She is an inspiration, a great mother and wife, and I admire her for what she is doing," Deborah King of Moulton said.
Moulton Mayor Ray Alexander has been neighbors of the Ewalt family for 10 years. He called her a model citizen, adding Lorena and her husband "have provided strong family values for their children."
Her path to American citizenship starts Friday when she meets with immigration officials at the U.S. Embassy in Mexico.
Contrary to popular belief, a non-American cannot attain citizenship simply by marrying an American. Lorena's husband, 31-year-old Bruce Ewalt, filed the petition seeking an immigrant visa.
"The petition has to be filed by an American citizen," he said.
Decatur attorney Allen Stoner has handled these types of immigration matters. He said the consulate likely will review Lorena's application before she arrives for the interview and give her an answer before she leaves.
"If the petition is denied, they will give her an answer why," Stoner said.
If a visa is granted, Lorena Ewalt can apply for a green card, which is good for 10 years and would allow her to apply for citizenship.
The whole endeavor can be a lengthy and expensive process.
"When you get approved for a green card, you are essentially a permanent resident of the U.S.," Stoner said.
At present, undocumented immigrants who are petitioned for residency by their U.S. citizen relatives must return to their native homeland, apply for their immigration documents at a U.S. Embassy or consulate, and stay out of the United States while they wait for a decision.
The process – often complicated when the person must apply for a special waiver if he or she entered and lived in the United States illegally – can take up to a year, or more.
Under a new proposed rule, which would not take effect until the end of the year, however, close relatives of U.S. citizens who are undocumented would be allowed to remain in the United States while they try to legalize their status under a change proposed by immigration officials.
In a dramatic departure from a 60-year policy, undocumented immigrants who meet certain criteria would not have to leave the United States while they await approval of their application to legalize their status.
Under the regulation, to qualify to remain inside the country, the immigrants must prove that their absence would create an "extreme hardship" for their U.S. citizen relative, officials say.
The Obama Administration has come under increasing fire by immigration advocates who say the president has failed to fulfill his promise to help certain undocumented immigrants legalize their status.
They have been particularly critical of the record number of deportations that have occurred under President Obama – more than 1 million since he took office.
The administration has blamed Republicans for the failure of Congress to pass a comprehensive immigration reform bill, which would address both enforcement as well as a way for certain undocumented immigrants to embark on a path to legalization.
But in recent months, the administration has taken steps outside of Congress to change various aspect of the immigration system.
Lorena was born June 11, 1971, one of six children to farmers in Morelos, the country's second-smallest state, south of Mexico City. She had dreams but no career in Mexico in 1989 when she came to Texas "to help my sister with her children."
She rode 18 hours on a bus from her hometown to Piedras Negras, a bustling Mexican city on the border of Eagle Pass, Texas.
Her brother-in-law, an American citizen, was waiting to pick her up. Lorena said they went through two checkpoints and "got lucky" -- border officials were suspicious of the vehicle in front of them and pulled it to the side.
"The guard waived us on through," she said.
Lorena hadn't planned to stay long, but she found a job working for Don and Maria Beach. When the Beach family moved to Moulton, Lorena moved to Dallas with her sister, and later returned to Mexico.
Lorena said she was miserable in her home country, primarily because she was sick most of the time.
In 1998, doctors identified a tumor on her brain as the source of her illness. For almost a year, she took vitamins intravenously three times per day.
Lorena thought she was going to die because her parents couldn't afford to pay for brain surgery. Her mother went daily to a Catholic chapel near the family home and prayed for a miracle.
A neighbor, who was a nurse, saw Lorena's mother crying at the chapel.
"She got my medical records and carried them to a doctor at the hospital where she worked," Lorena said.
Because the hospital was for children, doctors agreed to do the surgery at no cost after hours.
"Sure, but I was 27 and in so much pain," Lorena said.
Less than a year after the surgery, the Beach family called to check on her. They were in San Antonio, Texas, on vacation, and Lorena got to thinking about America again.
This time, she would travel not by bus to the Texas border. She flew from Mexico City to Reynosa, Mexico, and waited for nightfall.
As daylight faded, Lorena and a man walked across the Rio Grande into McAllen, Texas.
"It was so scary because in some places the water was at my neck," she said.
Lorena wanted to travel to San Antonio, but someone she didn't know gave her a ticket to Houston.
"I had to go there or go back to Mexico," she said.
She made contact with the Beach family, but they already had returned to Moulton.
Maria Beach still lives in Moulton and acknowledged that Lorena Ewalt is her friend, but declined to discuss their situation further. Don Beach could not be reached for comment.
At that point, Lorena moved to the Dallas area, where her sisters lived, and found a job at McDonald's. This is where she met Bruce Ewalt.
The couple married May 22, 2002, and moved to Moulton in 2003 to reunite with the Beaches. They had two children and five years ago hired attorneys to help Lorena file papers for citizenship.
The lawyers did nothing, the Ewalts said.
Finally, Bruce took a friend's advice and filed the paperwork himself.
Immigration officials scheduled Lorena an interview in December, but she postponed it because it would have meant leaving her children in the middle of a school term.
"I just cried and cried in December," Lorena said. "It was such an emotional time, but I felt like I had to choose between my children and doing the interview. I couldn't leave them."
She shed more tears in February when her father died following an extended illness.
"I couldn't attend his funeral," she said.
Lorena also missed the funeral of her only brother, who died in a automobile accident in 2002.
"He was the best brother in the world," she said.
The Ewalts are putting faith in the system and believing that immigration officials will keep their family together.
"I've lost my brother and father, and I don't want to lose my husband and children," Lorena said.
Follow us on twitter.com/foxnewslatino
Like us at facebook.com/foxnewslatino