Ukraine prime minister vows to punish people behind fliers ordering Jews to register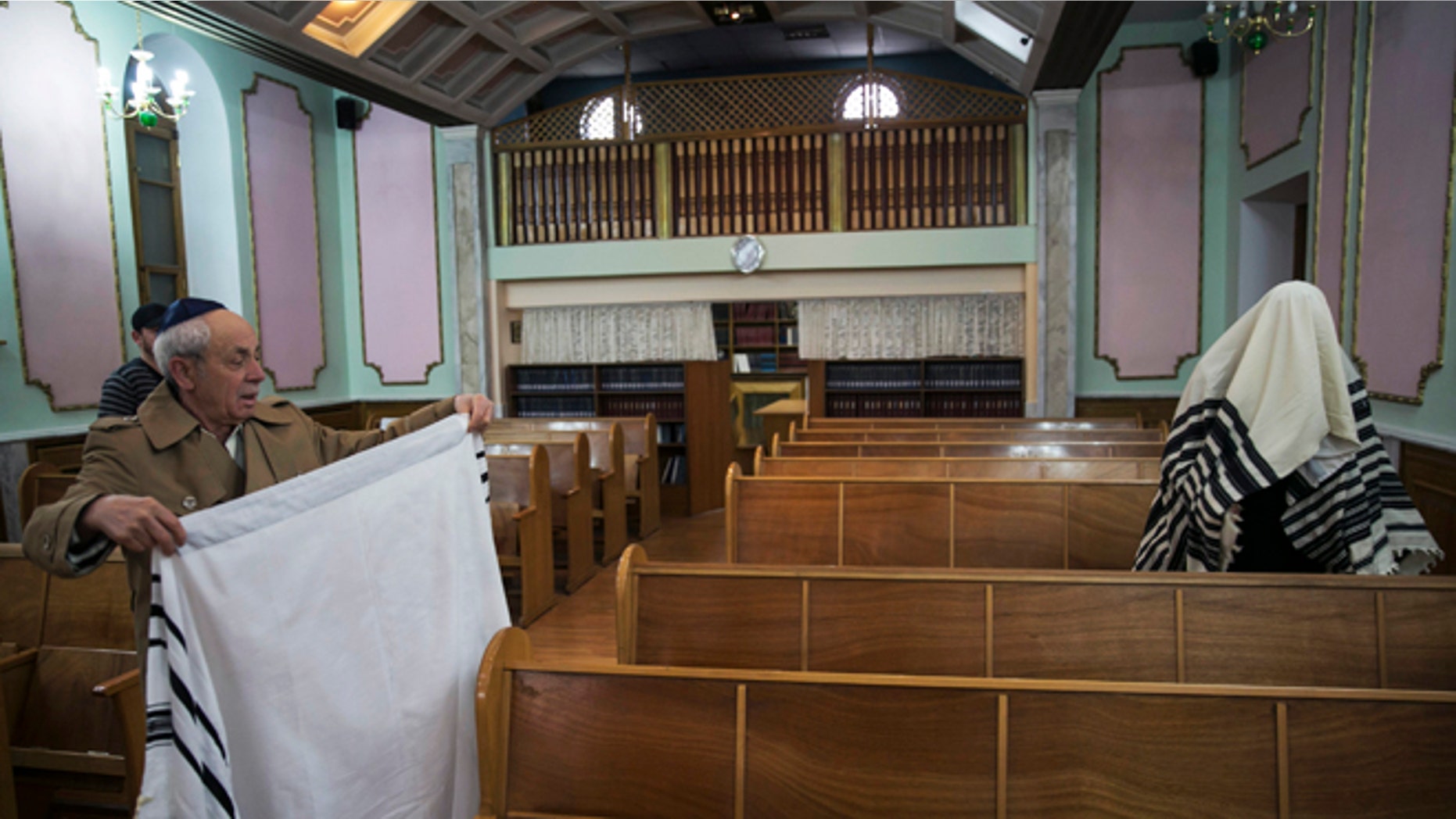 Ukrainian Prime Minister Arseniy Yatsenyuk said Sunday he's going to find and punish "the bastards" distributing leaflets ordering Jews in eastern Ukraine to register with pro-Russian separatists.
"I made a clear statement and urged Ukrainian military and security forces and Ukrainian Department of Homeland Security urgently to find these bastards and to bring them to justice," Yatsenyuk told NBC's "Meet the Press."
The leaflets, which have been distributed recently in the eastern city of Donetsk, also order Jews to pay a fee and declare all property holdings.
Russian separatists in Ukraine have denied responsibility, suggesting the documents were spread as a ploy to vilify their side in the Russian-Ukrainian conflict.
Still, Jewish leaders say the fact that the pamphlets were even distributed, some 70 years after the Holocaust, has a chilling effect on Jewish communities worldwide.
Also on Sunday, Sergey Kislyak, the Russian ambassador to the United States, condemned the distribution of the leaflets.
"I have no information on who has done it," he told "Fox News Sunday." "But it is certainly an outrageous provocation."
The Obama administration has already denounced the leaflets, with Secretary of State John Kerry calling them "grotesque" and "beyond unacceptable."
The documents reportedly were handed out early last week by masked men holding the Russian Federation flag. The leaflets were distributed as Jewish worshippers were leaving synagogues at the start of Passover, according to accounts first reported by Israeli media.
The pamphlets were stamped by the Donetsk People's Republic and had the name of Russian separatist Denis Pushilin on them, but Pushilin also says he and his supporters had nothing to do with their creation and distribution.