U.S. won't object to Cuba's participation in Summit of the Americas, State Department says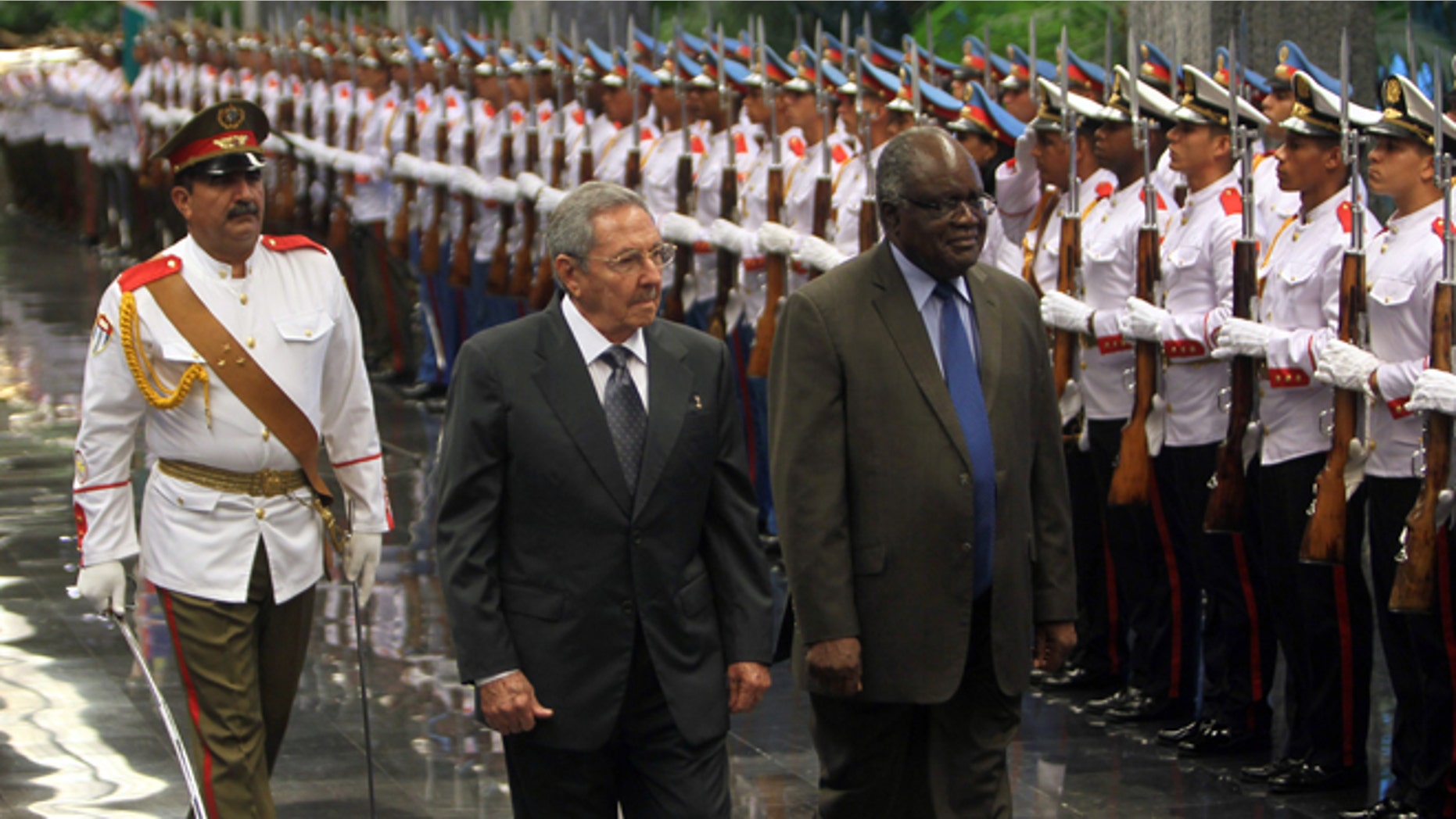 PANAMA CITY (AP) – A senior State Department official said Wednesday that the U.S. is prepared to welcome Cuba for the first time to a region-wide summit but wants heads of state to focus attention on the communist government's human rights record.
At the urging of Latin American leaders, host country Panama plans to invite Cuban President Raúl Castro to the Summit of the Americas in April 2015. Cuba was excluded from six previous summits because Washington said it didn't meet the region's standards for democracy and U.S. lawmakers, led by Republican Sen. Marco Rubio of Florida, are urging Panama to reconsider its invitation this time around.
The deputy assistant secretary of state for Latin America, John Feeley, played down the significance of Cuba's likely participation. Speaking to journalists in Spanish during a stop in Panama on Wednesday, Feeley said that "it's not so important the guests at the table but the meal that's served."
Ecuadorean President Rafael Correa boycotted the last summit in Cartagena, Colombia, over Cuba's exclusion and several of his leftist allies have threatened to sit out the next gathering of 34 regional heads of state if Cuba isn't invited to attend.
The Washington-based Organization of American States, which organizes the summits, suspended Cuba shortly after Fidel Castro's 1959 revolution.
Feeley's remarks were the strongest yet by a U.S. official since Panamanian President Juan Carlos Varela took office in July and reversed his conservative predecessor's objection to Cuba's attendance at the summit. Last month he sent his vice president and foreign minister to Washington and Havana to discuss the matter.
Feeley said that if Castro does participate it will be important that he learn from the experience of other countries in the region where democracy has prospered.
President Barack Obama is expected to attend the summit, and Castro's presence could set the stage for an uncomfortable encounter between leaders from the two former Cold War enemies, but Feeley said what is more "uncomfortable is the basic lack of human rights in Cuba" that the U.S. won't shy from denouncing.
Follow us on twitter.com/foxnewslatino
Like us at facebook.com/foxnewslatino