U.S., Spain agree in principle to joint cleanup of 1966 hydrogen-bomb mishap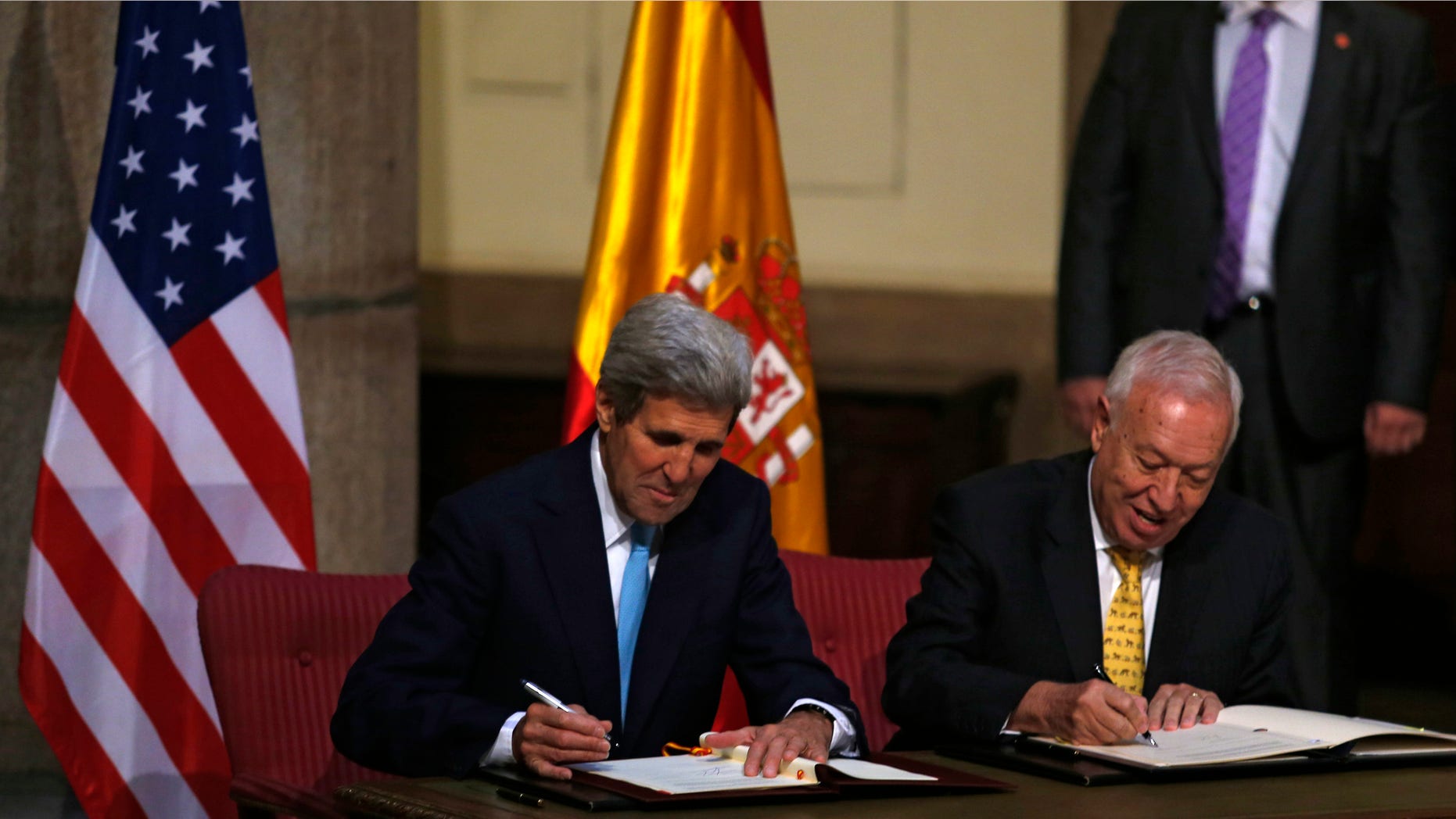 MADRID (AP) – Spain and the United States signed an agreement Monday to further discuss the cleanup and removal of land contaminated with radioactivity after a mid-air collision in 1966 dumped four U.S. hydrogen bombs near the southern Spanish village of Palomares.
Under a statement of intent signed by Foreign Minister José Manuel García-Margallo and U.S. Secretary of State John Kerry, the two countries will negotiate a binding agreement to further restore and clear up the Palomares site and arrange for the disposal of the contaminated soil at an appropriate site in the United States.
In a joint press conference in Madrid, Margallo said the process would begin soon but gave no details.
The bombs were released on Jan. 17, 1966, when a U.S. B-52 bomber and a refueling plane crashed into each other during a routine refueling operation, killing seven of 11 crew members. There were no fatalities on the ground.
None of the bombs exploded, but the plutonium-filled detonators on two went off, strewing 7 pounds (3 kilograms) of highly radioactive plutonium 239 across the landscape around the southeastern town.
The accident occurred at the height of the Cold War when it was U.S. policy to keep nuclear-armed warplanes in the air constantly near the Soviet border.
The statement said that immediately following the accident both countries set about securing the area, removing contaminated soil and decontaminating the land. It said that they have since been monitoring and analyzing contamination levels.