U.S. Orders Expanded Covert Military Action in Mideast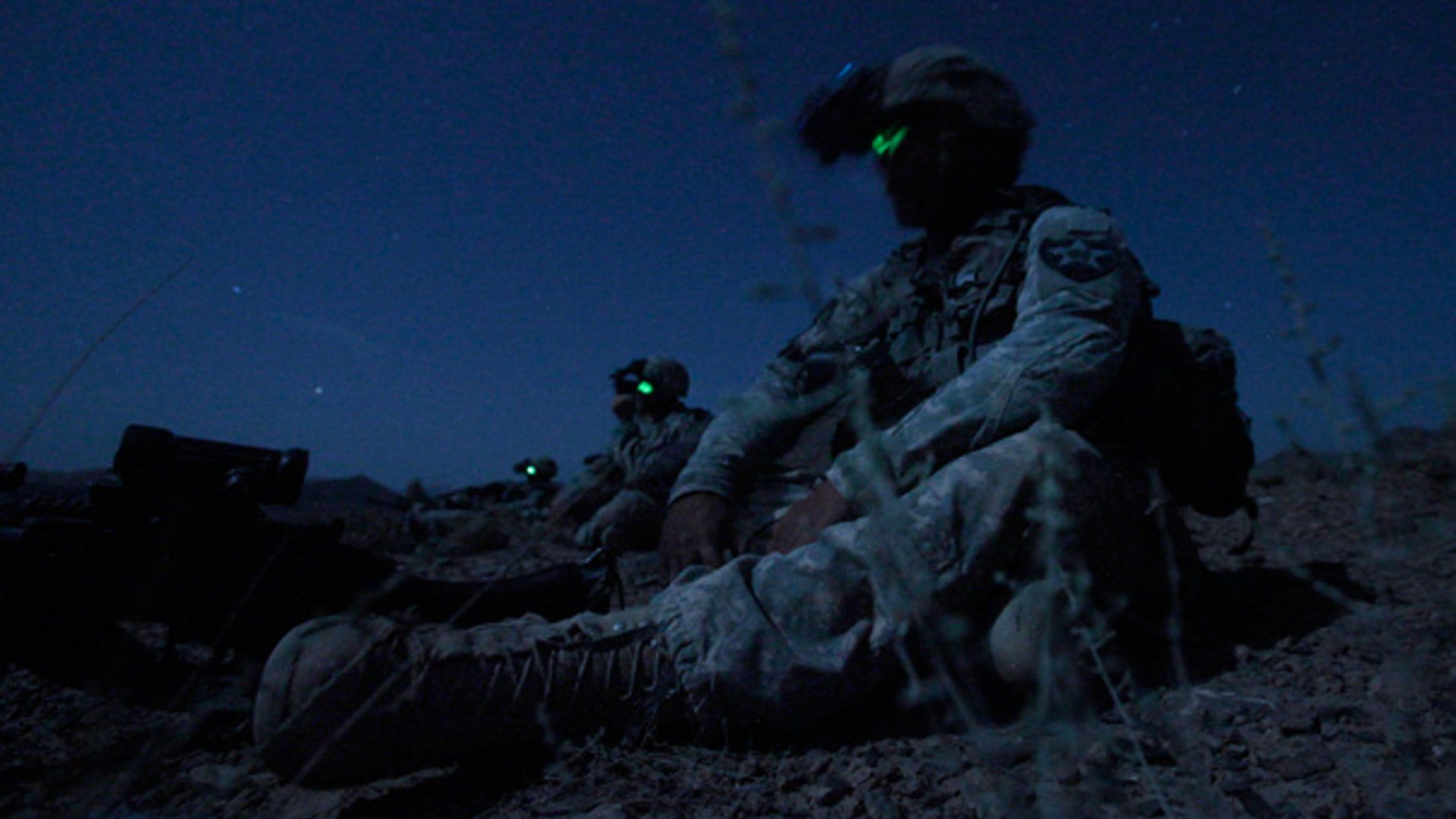 The Pentagon has approved a broader range of secret military operations against militant groups in the Middle East and Africa, Fox News confirms.
Defense officials said that the policy change dates back to a directive Gen. David Petraeus, head of U.S. Central Command, signed in September authorizing an expansion of clandestine military to counter threats in Iran, Saudi Arabia, Somalia and elsewhere in the Middle East region.
The New York Times first reported that Petraeus had authorized Special Operations forces to conduct surveillance missions in those countries.
The directive said the goals are to "penetrate, disrupt, defeat or destroy" militant groups, including Al Qaeda, and "prepare the environment" for future attacks. The Times said the document does not authorize offensive action.
Anonymous U.S. officials cited by the Times said the order does allow for intelligence-gathering missions in Iran, which could lay the groundwork for possible military action if tensions between the U.S. and Iran continue to rise.
The directive, called the Joint Unconventional Warfare Task Force Execute Order, does not describe specific missions, although the Times said it had withheld some details in response to Defense Department concerns over U.S. troop safety.
Some of the covert military operations that followed the secret order have been reported.
These include a September 2009 attack by helicopter-borne Special Operations Forces on a car carrying one of east Africa's most wanted Al Qaeda militants, Kenyan-born Saleh Ali Saleh Nabhan.
According to Reuters, Central Command has been positioning Reaper drones at a base in the Horn of Africa. Officials told the news agency the drones can be used against militants in Yemen and Somalia, and even against pirates who attack ships traversing the Gulf of Aden and the Indian Ocean.
"They (the drones) are part of it but it is much broader than that," one U.S. official told Reuters of the order.
Fox News' Justin Fishel and Mike Emanuel and The Associated Press contributed to this report.