U.S. Congresswoman Loretta Sanchez loses Senate race in California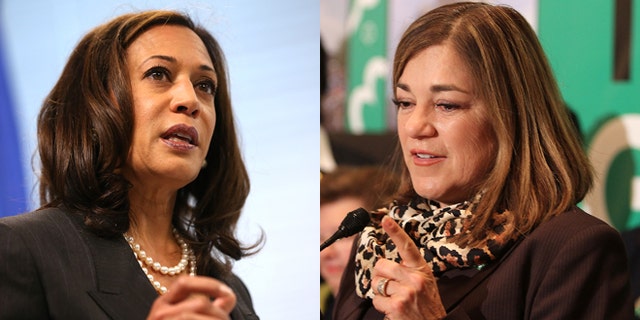 NEWYou can now listen to Fox News articles!
In the Senate race in California Tuesday, Congresswoman Loretta Sanchez lost to Attorney General Kamala Harris. The seat that Barbara Boxer is vacating had not been open in 23 years.
With 17 percent of precincts reporting, Harris had won 67 to 32.
This election marks the first time Californians voted between two Democrats.
Sanchez, a 20-year veteran, is widely considered to be the more moderate in comparison to Harris.
"The establishment has decided that (Obama) is going to select the next senator," Sanchez told Fox News Latino recently, alluding to his favoritism for Harris. "He doesn't have a right to do that, the people have a right to vote. People are sick and tired of the status quo and the establishment hobnobbing with each other. We are tired of it."
Latinos make up 34 percent of the state's population but only 18 percent of the vote.
Sanchez has said that Harris is part of the Democratic Party machine, as evidenced by her backers, Gov. Jerry Brown, President Obama, Vice President Biden, and most of the state's legislators.
The group no doubt played a role in aiding Harris' $14-million war chest compared to Sanchez's $4 million.
"Kamala has nothing in common with working people. If you look at her campaign funds when she was DA, she spent it all on lavish lifestyle," said Sanchez, who grew up poor in suburban Los Angeles. "When you look at her AG spending, it's the same pattern — $800-a-night hotels. In my community, if we go somewhere, we are flopping on someone's couch. Looking to save money."
At one point in a poll targeting only Latinos released on Oct. 21 by the National Association of Latino Elected and Appointed Officials (NALEO) showed a larger Latino margin: Sanchez 47 percent to Harris' 30.