U.S. and Cuba sign agreement allowing up to 110 commercial flights a day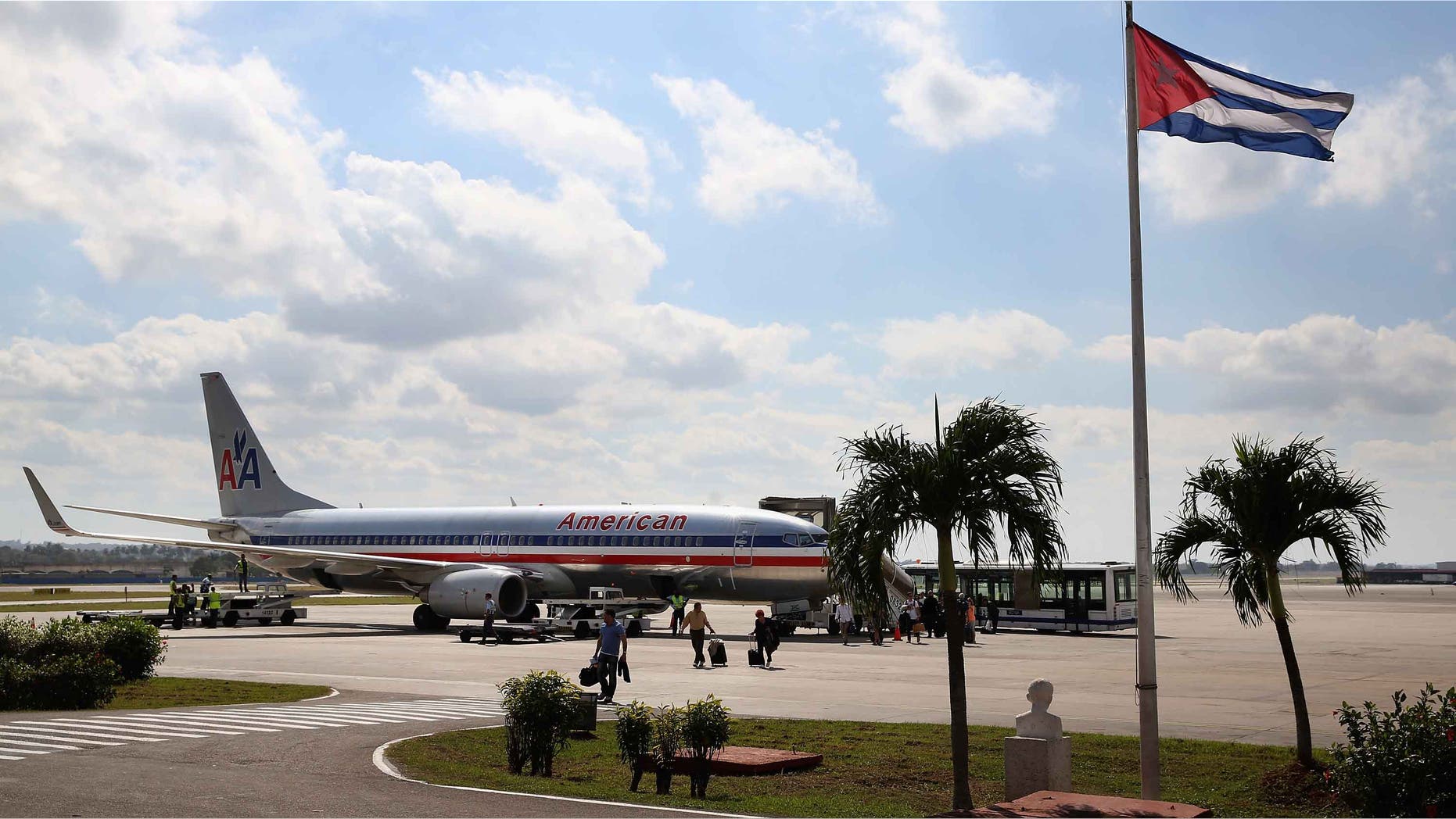 The United States and Cuba signed an accord Tuesday that will bring back commercial flights between the two nations for the first time in 53 years.
U.S. Transportation Secretary Anthony Foxx and his Cuban counterpart Adel Yzquierdo Rodríguez signed the deal in a ceremony at Havana's Hotel Nacional — the latest step in the normalization of relations started more than a year ago.
The deal allows U.S. airlines to start bidding on routes for as many as 110 U.S.-Cuba flights a day: 20 to Havana and the rest to other Cuban cities.
All flights currently operating between the two countries, between 10-15 a day, are charters.
American Airlines Chairman Doug Parker praised the agreement, and said the airline would be applying to operate flights to Cuba in a few weeks.
"American Airlines commends the U.S. government for its commitment to re-establishing cultural and economic ties between the U.S. and Cuba," Parker said, "and for laying the groundwork to restore scheduled air service between the two countries for the first time in more than 50 years."
"American's Latin America gateway hub at Miami International Airport (MIA) will be included in the company's application for scheduled service to Cuba," Parker added. "American is also considering applying to serve Cuba from other hubs."
United Airlines is also looking to serve Havana from some of its hubs, spokesman Luke Punzenberger said. The carrier's major hubs include Chicago, Houston, Washington and Newark, New Jersey. It currently does not fly charters to Cuba.
JetBlue Airways said it was eager to offer service between "multiple" cities in the United States and the island, with spokesman Doug McGraw saying that "interest in Cuba has reached levels not seen for a generation." The carrier currently flies charters to various Cuban destinations out of New York, Tampa and Fort Lauderdale.
Discount carrier Spirit Airlines spokesman Paul Berry said it, too, plans to submit a proposal. Spirit's largest operation is out of Fort Lauderdale, accounting for 15 percent of its flights.
Southwest Airlines also expressed interest in flights to Cuba.
Delta Air Lines spokesman Anthony Black said the carrier plans to at least apply for flights from its Atlanta hub to Havana.
Deputy Assistant Secretary for Aviation and International Affairs Brandon Belford said that Cuban airlines wanting to operate flights to the United States would have to pursue licensing through such avenues as the Treasury Department and the Office of Foreign Assets Control.
"We do not anticipate Cuban-owned aircraft serving the U.S. in the near future," he said, according to AFP.
Regular tourist travel remains prohibited by the U.S.-Cuba embargo, which many conservatives in Congress refuse to lift. But travel restrictions have been significantly relaxed, and many Americans can qualify under the 12 categories of permitted trips.
U.S. Deputy Assistant Secretary of State for Transportation Affairs Thomas Engle was quoted by the international news service Agence France-Presse, or AFP, as saying: "The two governments reaffirm their commitment to strengthen their already close cooperation in aviation safety and security matters."
U.S. officials say approvals for the airlines' applications to fly to the communist island should be concluded by summer.
"Our expectation is that we will be in position to make a decision and make it final sometime in the summer, in terms of which carriers and which U.S. cities will have service into Cuba," Belford said.
The AP contributed to this report.