Trump Voter Fraud Commission faces new challenge in court
In the latest challenge to the commission designated by President Trump to examine alleged voter fraud, privacy advocates will ask a federal court judge Friday for an order restraining the White House from collecting voter information from all 50 states.
The Washington-based Electronic Privacy Information Center (EPIC) argues that President Trump's voting commission should have weighed privacy concerns before requesting the information, was using a non-secured website to store the information and would make partial Social Security numbers public.
"There is nothing in the Executive Order or the Commission's Charter that provides authority to gather hundreds of millions of voter records from the states or to create a secret database stored in the White House," EPIC's legal team says in its restraining order request in federal court in Washington.
In response, the commission contends that the advocacy group did not make a case that any of its members would have been harmed by gathering the information and that there is nothing wrong with one government entity sharing public information with another. The commission also says the data would be transmitted securely and then stored on a secure White House server.
KOBACH RIPS REPORTS CLAIMING MASS BOYCOTT OF TRUMP
Some voting law experts agree there is nothing "extraordinary" about Trump administration's request for the voter lists.
"They are not national secrets," Robert Popper of Judicial Watch said. "This is information that the states willingly give us for our research. There is nothing shocking about getting the voter lists."
He said marketing firms routinely purchase the voter lists.
"People buy, use and peruse these voter lists all the time," he said.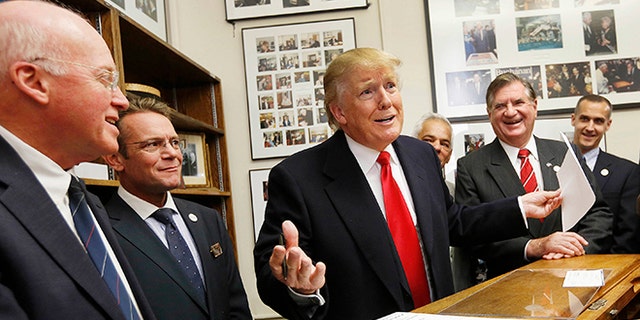 Popper told Fox News that media reports claiming that 44 states are not complying with the commission's request are "nonsense."
"A lot of people are misreporting how many states have flat out refused to cooperate," Popper told Fox News, "States that are being counted as refusing are not refusing. They're accommodating the commission's request to the state law, since it was a blanket request."
In New Hampshire, for instance, Secretary of State Bill Gardner, a Democrat and member of the commission, plans to submit what is deemed public in New Hampshire: names, addresses, party affiliations and voting history. The local American Civil Liberties Union chapter is suing to stop him from sharing the information with the White House.
Judicial Watch and the voting commission both assert that only 14 states are fully refusing to comply with the request for voter lists.
Popper said the voter lists are important for Judicial Watch and the voting commission to obtain. He said there is a federal law requiring states to make "reasonable efforts" to ensure the integrity of their voting rolls, and many states just aren't doing a good job at that.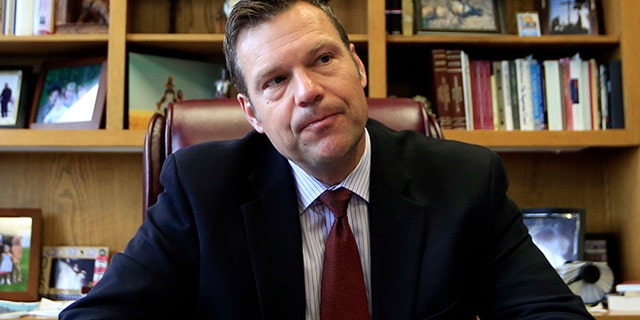 Judicial Watch has found that states regularly struggle to maintain their voting lists. The nonprofit reported that in 316 of the nation's 3,007 counties, there were more registered voters than citizens who could legally vote. In Illinois alone, 24 counties had more registered voters than citizens who were 18 and over.
In another case, 17,000 Virginians were registered to vote in three or more states, according to a lawsuit. One Virginia voter was registered in seven states.
Other groups like California's Election Integrity Project have made similar findings.
EIP founder Linda Paine told the Washington Times last month that California's "woefully inadequate voter list maintenance is creating misleading statistics for our lawmakers putting the votes of lawful voting citizens at risk for voting fraud."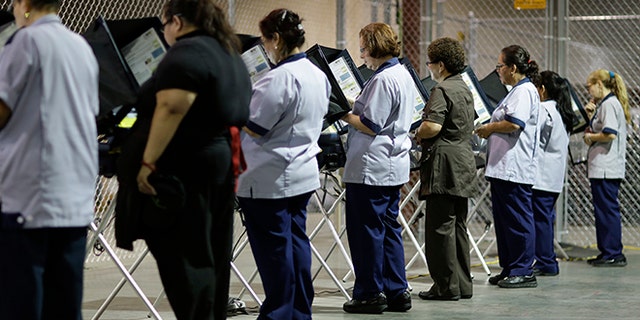 Popper, who served for five years as Deputy Chief of the Voting Section in the Justice Department's Civil Rights Division, said it's always hard to get a handle on the extent of voter fraud.
"We don't know the extent," he said while adding there is evidence to suggest it is widespread.
Popper said he brought the Justice Department's last "list maintenance" case in 2007 when George Bush was in the White House.
"The DOJ didn't do any under Obama," he said, adding that the Trump administration is just playing catch up after years of inaction on voter lists.