Trump to meet with Kazakhstan's president at White House, discuss Afghanistan strategy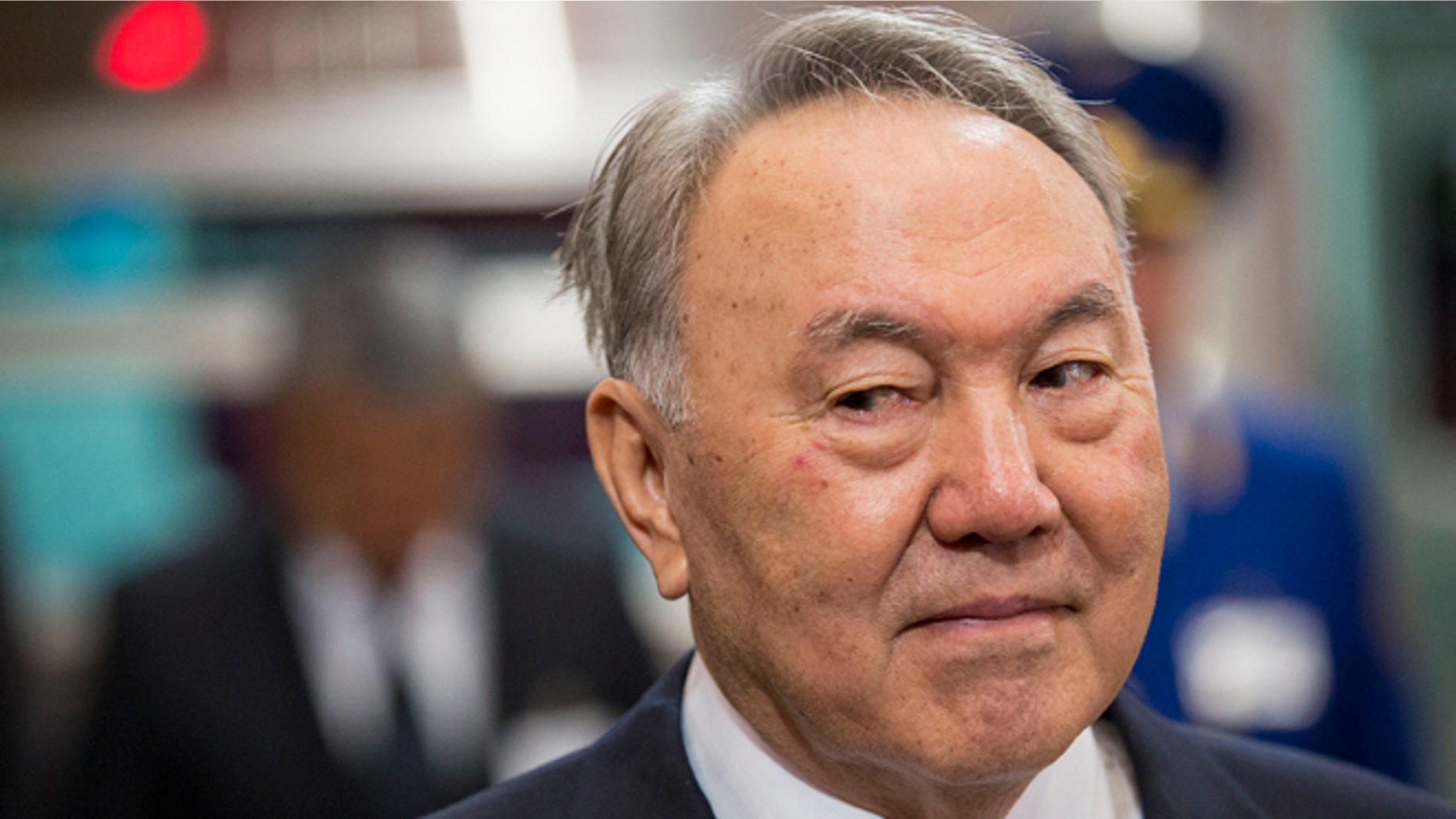 Afghanistan will be a key discussion topic next week when President Donald Trump receives a visit from Kazakhstan's President Nursultan Nazarbayev, White House officials said in statement Tuesday.
The two leaders also will discuss "regional security issues and economic cooperation," according to the White House, as well as "Kazakhstan's leadership on several international challenges."
The visit coincides with Kazakhstan's presidency of the United Nations Security Council.
Trump previously met with Nazarbayev at the Arab Islamic American Summit in Saudi Arabia in May.
Nazarbayev, who has ruled Kazakhstan since it separated from the Soviet Union in 1991, has drawn criticism from human rights groups for his treatment of political dissidents and journalists.
In 2016, "authorities jailed and aggressively harassed a dozen activists in multiple cities of Kazakhstan who rallied against land reforms," according to Human Rights Watch, which said that police also "rounded up journalists and human rights activists who attempted to monitor and report the rallies."
Shortly after then president-elect Trump defeated Hillary Clinton, he told Nazarbayev that Kazakhstan has achieved "fantastic results, which could be called 'a miracle'" under his leadership, according to Kazakhstan's national press office.
The Trump campaign's statement on the phone call said only that the two men congratulated each other.