Trump says 'Russian Witch Hunt' costing $10M, 'no Collusion' one year later
President Trump on Tuesday blasted what he estimated to be a $10 million "Russian Witch Hunt" as the special counsel probe approaches the one-year mark, claiming it's found "no Collusion" and is not hurting his poll numbers.
"Can you believe that with all of the made up, unsourced stories I get from the Fake News Media, together with the $10,000,000 Russian Witch Hunt (there is no Collusion), I now have my best Poll Numbers in a year. Much of the Media may be corrupt, but the People truly get it!" Trump tweeted.
The White House did not immediately respond to Fox News' request for comment on where the $10 million figure came from. However, Trump's 2019 budget plan projected that Special Counsel Robert Mueller's team would keep spending at a rate of about $10 million per fiscal year.
A spokesman in Mueller's office told Fox News only that the most recent statement of expenditures for the investigation was posted in December. That statement showed the investigation, during the May-September 2017 period, cost taxpayers nearly $7 million. The sum included $3.2 million in direct investigation expenses covering things like pay, supplies and rent; $1.7 million for salary and benefits; and $3.5 million for "indirect expenses," covering costs like agents working on raids or interviews and other government contractors. Mueller's office said those expenses would have been incurred "irrespective of the existence of the SCO."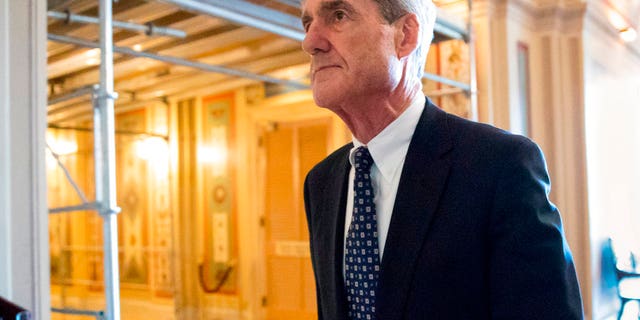 Mueller's office told Fox News the next statement of expenditures would run through March 31. It is expected to be released by next month.
TRUMP'S RISING APPROVAL RATING SCRAMBLES DEMS' MIDTERM STRATEGY 
As for Trump's poll numbers, the president's approval ratings trended upward last week, though a majority still disapproves of his job performance. According to the RealClearPolitics polling average, Trump's approval rating reached its highest in 14 months, with 44 percent approving of his job performance and 52 percent disapproving. The 8-point gap is the smallest since March 2017.
Fox News' most recent polling shows Trump with a 44 percent approval rating, with 53 percent disapproving. That's an improvement from October, when just 38 percent approved and 57 percent disapproved.
Mueller was appointed almost one year ago—on May 17, 2017—by Deputy Attorney General Rod Rosenstein, following the recusal of Attorney General Jeff Sessions due to his involvement with the Trump campaign.
The president has stressed, over and over again, that there is "no collusion."
Fox News' Alex Pappas contributed to this report.