Trump says House GOP 'applauded and laughed loudly' after Sanford reference, despite claims of booing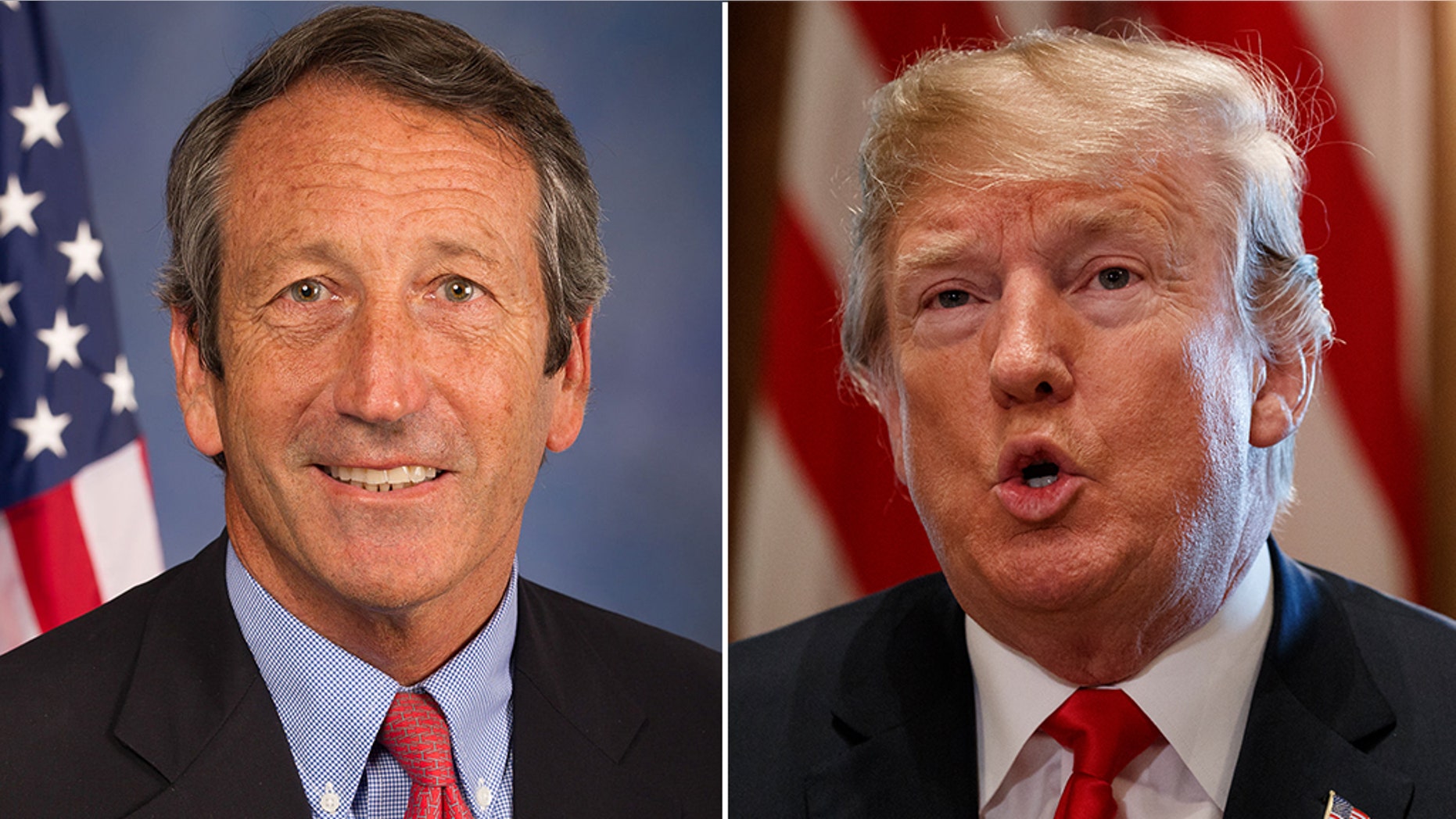 President Trump on Wednesday disputed reports that a joke he made Tuesday night on Capitol Hill — in which he mocked Rep. Mark Sanford for his recent primary election loss — was poorly received.
"Had a great meeting with the House GOP last night at the Capitol," Trump tweeted. "They applauded and laughed loudly when I mentioned my experience with Mark Sanford. I have never been a fan of his!"
"I want to congratulate Mark on a great race," Trump reportedly said in the meeting, two sources present told The Associated Press.
Several House members expressed to Fox News on Wednesday their disgust with Trump's remark. One member of the Freedom Caucus, who referred to the quip as "ridiculous," said it cost the president votes on the immigration bill.
TRUMP'S MARK SANFORD DISS DRAWS BOOS AT CLOSED-DOOR GOP MEETING
Another House member said the incident underscored that lawmakers never know if or when they'll be "thrown under the bus" by Trump. "Here he is asking for votes and which one of us is next?" one member said.
Rep. Justin Amash, of Michigan, fired back at Trump's tweet, calling Trump's wisecrack a "dazzling display of pettiness and insecurity."
"Nobody applauded or laughed," Amash said. "People were disgusted."
Pennsylvania Rep. Ryan Costello tweeted that Trump's assertion that House GOP members approved of his comment about Sanford is "Categorically false."
A senior House Republican and Trump supporter told Fox News on Tuesday that the president's comment was "unnecessary" and in "poor form." Another senior GOP lawmaker called it a "low blow."
Another GOP member told Fox News the room got "pretty quiet" after the remark and some attendees booed in a low tone of voice.
Sanford, R-S.C., lost in the primary election on June 12 to state Rep. Katie Arrington. A frequent critic of the president, Sanford was a target of a tweet ahead of election night, in which Trump said the incumbent representative is "nothing but trouble" and endorsed his opponent.
Sanford, a former South Carolina governor, blamed his loss on Trump, saying that support for the president is becoming a litmus test in GOP primaries.
Sanford, according to Politico, couldn't make the meeting because he was unable to fly to Washington from South Carolina due to poor weather.
Fox News' Samuel Chamberlain, Chad Pergram and Gregg Re contributed to this report.