Trump questions Hillary Clinton's link with Russia in series of tweets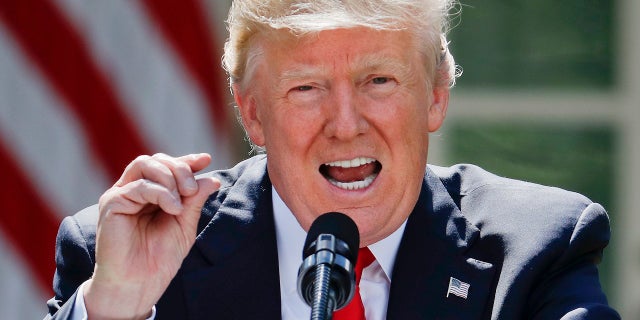 NEWYou can now listen to Fox News articles!
President Trump questioned why his relations with Russia were being examined, while Hillary Clinton's are not, in a series of tweets posted less than a day after a report said he is being investigated for attempted obstruction of justice.
Trump tweeted Thursday afternoon that while Hillary Clinton's family and Democrats dealt with Russia, only his "non-dealings" are being investigated.
The Washington Post reported Wednesday evening that special counsel Robert Mueller, who is leading the investigation into the role Russia played in the 2016 election, is also investigating Trump for attempted obstruction of justice.
A follow-up tweet from the president said "Crooked H" destroyed phones, "'bleached' emails," and Bill Clinton met with then-Attorney General Loretta Lynch days before Hillary was "cleared" of any wrongdoing in the scandal involving her private email server.
COVFEFE LIVES: TWITTER COMES UP WITH FUNNY MEMES AFTER TRUMP TWEET
In FBI documents released in the fall of 2016 regarding Clinton's private email server investigation, it was revealed that an aide to Bill Clinton recalled "two instances where he destroyed Clinton's old mobile phones by breaking them in half or hitting them with a hammer."
Earlier in the day, following the Post's report, Trump tweeted that we are witnessing the "single greatest witch hunt in American political history."