Trump on track to be first president in decades to skip California visit in initial year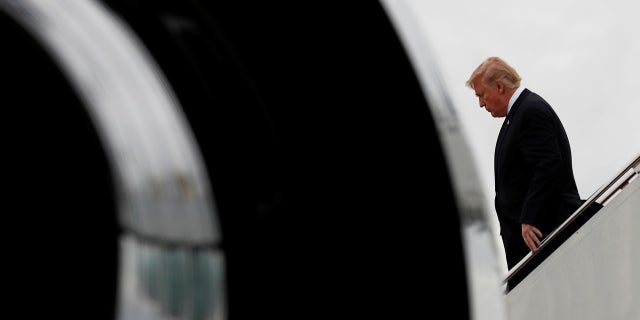 NEWYou can now listen to Fox News articles!
President Donald Trump is reportedly set to become the first president since Dwight D. Eisenhower 64 years ago to skip a visit to California during his first calendar year in office.
Trump doesn't appear to have any plans see the Golden State, one of the country's most populous and economically well off states, before he marks his first full year in office on Jan. 20, the Los Angeles Times reported Wednesday.
Trump lost California by nearly 30 points and more than four million votes to presidential runner-up Hillary Clinton. Though past presidents have made it a point to visit California, even without winning the state in the election, Trump has labeled the state has "ground zero for the resistance," according to the LA Times.
Before his inauguration, Trump alleged there was "serious voter fraud" in California as well as in Virginia and New Hampshire. He did not provide any evidence to back up his claims.
California has been on the forefront of states and organizations fighting back against Trump's agenda, including his bids to restrict travel for immigrants from certain countries, repeal and replace ObamaCare and rolling back federal environmental protection regulations.
Since taking office, Trump has mostly visited friendly red states. The LA Times noted that Trump has only visited eight of the 20 states Clinton picked up during the election.
Eisenhower, the last president to skip California during his first year in office, ended up visiting the state in his 13th month – February 1954.