Trump lawyer wants separate special prosecutor to probe DOJ-Fusion conflicts
A top member of President Trump's outside legal team called Tuesday for the appointment of a separate special prosecutor to look into potential conflicts of interest involving Justice Department and FBI officials.
Jay Sekulow made the call following a Fox News report revealing that the wife of a DOJ official demoted for concealing his meetings with the firm behind the anti-Trump "dossier" herself worked for the same firm, Fusion GPS, during the 2016 election.
Sekulow told Fox News that a special prosecutor should be appointed to look into these issues.
"The Department of Justice and FBI cannot ignore the multiple problems that have been created by these obvious conflicts of interests. These new revelations require the appointment of a Special Counsel to investigate," Sekulow also told Axios.
Trump's team is not at this point making any formal petition seeking a special prosecutor, but is making its views known. Sekulow stressed that this call is not connected to Special Counsel Robert Mueller's Russia meddling investigation or Trump's confidence in Mueller.
"I was asked about it, and let my feelings be known," Sekulow told Fox News on Tuesday.
WIFE OF DEMOTED DOJ OFFICIAL WORKED FOR TRUMP DOSSIER FIRM
A group of House Republicans for months has called for the appointment of a second special counsel to probe certain Obama and Clinton-related controversies, something Attorney General Jeff Sessions is reviewing.
When asked Tuesday about the Sekulow call, Sessions noted he's already ordered that review following the prior call from members of Congress.
"I've put a senior attorney, with the resources he may need, to review cases in our office and make a recommendation to me ... if things aren't being pursued that need to be pursued, if cases may need more resources to complete in a proper manner, and to recommend to me if the standards for a special counsel are met," he said, calling that the "appropriate" course.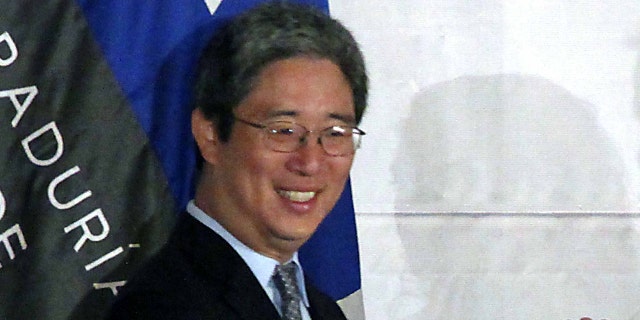 White House Press Secretary Sarah Sanders, also asked Tuesday about Sekulow's comments, said Trump has "great concern" about the DOJ conduct in question.
"I think it's something we should certainly look at," she said.
Sen. Lindsey Graham, R-S.C., also tweeted Friday, "I will be challenging Rs and Ds on Senate Judiciary Committee to support a Special Counsel to investigate ALL THINGS 2016 -- not just Trump and Russia."
The revelations about the DOJ official and his wife follow reports that an FBI official was removed from Mueller's team earlier this year over anti-Trump texts he exchanged with another ex-investigator with whom he was romantically involved.
Together, the details have fueled Republican concerns about the objectivity of key officials at the DOJ and FBI.
Fox News reported last week that Bruce Ohr was demoted amid an investigation into his contacts with Fusion GPS-tied figures. Fox News has learned that evidence collected by the House Permanent Select Committee on Intelligence (HPSCI), chaired by Rep. Devin Nunes, R-Calif., indicates that Ohr met during the 2016 campaign with Christopher Steele, the former British spy who authored the "dossier."
Additionally, House investigators have determined that Ohr met shortly after the election with Glenn Simpson, the founder of Fusion GPS – the opposition research firm that hired Steele to compile the dossier with funds supplied by the Hillary Clinton campaign and the Democratic National Committee.
On Monday, Fox News reported that House intelligence committee investigators confirm the official's wife, Nellie Ohr, worked for Fusion GPS.
The precise nature of Mrs. Ohr's duties – including whether she worked on the dossier – remains unclear but a review of her published works available online reveals Mrs. Ohr has written extensively on Russia-related subjects. HPSCI staff confirmed to Fox News that she was paid by Fusion GPS through the summer and fall of 2016.
Fox News' John Roberts, James Rosen and Jake Gibson contributed to this report.