Trump considering personal pilot to lead FAA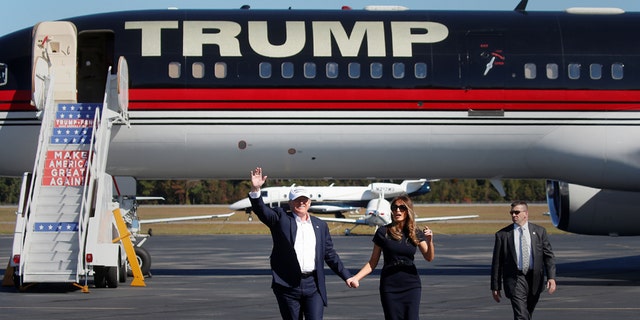 President Trump is considering his longtime personal pilot John Dunkin as a possible candidate to lead the Federal Aviation Administration, a government source confirmed to Fox News.
Axios first reported that Dunkin, who flew then-candidate Trump on "Trump Force One" during the presidential campaign, was in the mix.
The government source told Fox News that Dunkin has been "under consideration for some time."
The agency is currently led by Acting Administrator Dan Elwell.
Dunkin is not the only candidate in contention. Axios reported that Missouri Republican Rep. Sam Graves and Elwell also are considered potential candidates for the full-time post.
While the consideration of Dunkin could raise eyebrows, one administration official stressed to Axios that he's more than a pilot, having "managed airline and corporate flight departments, certified airlines from start-up under FAA regulations" and overseen the Trump campaign's fleet.
Fox News' John Roberts contributed to this report.