Trump CIA pick Gina Haspel says agency should not have conducted enhanced interrogation program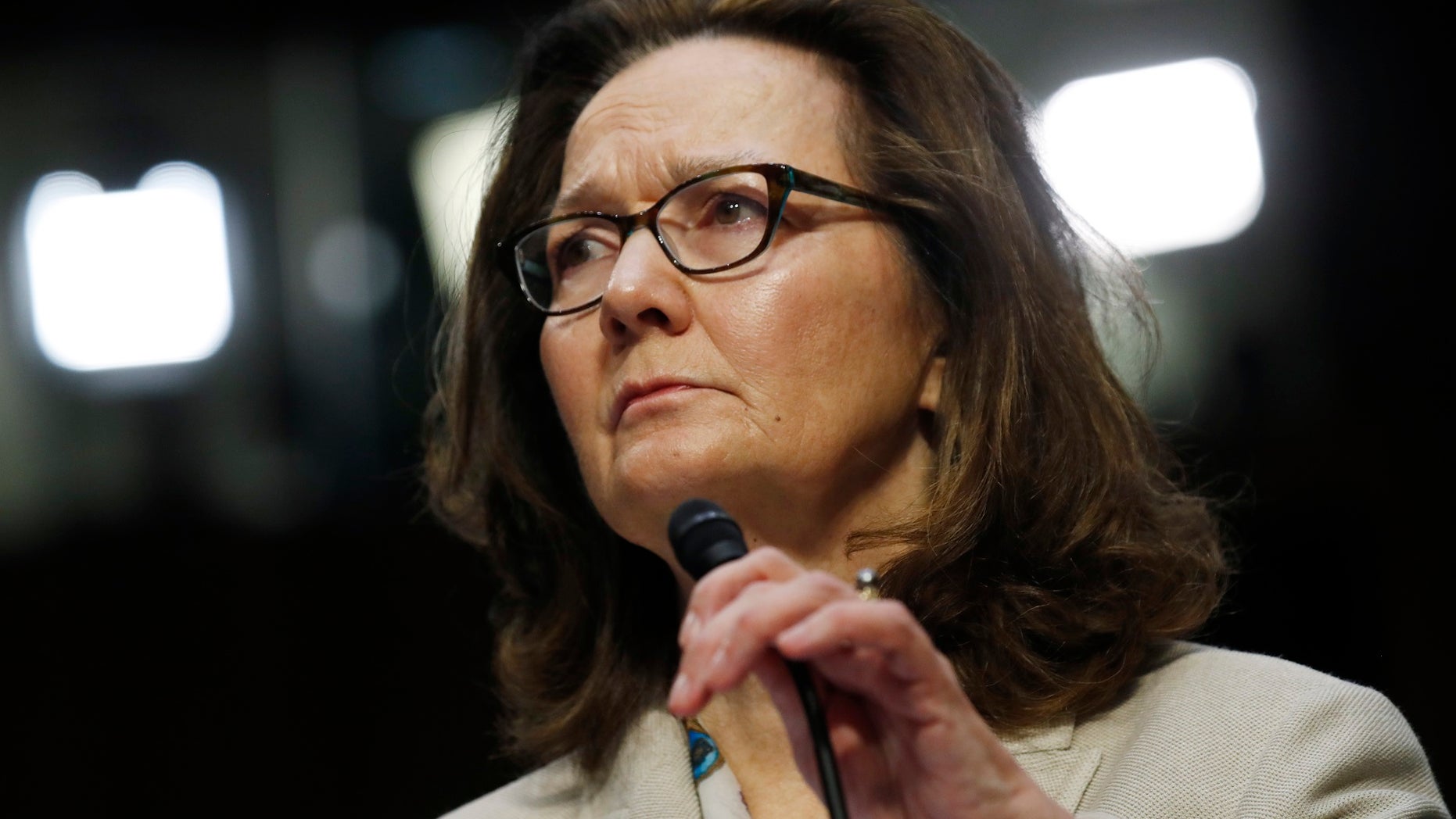 Gina Haspel, President Trump's pick to lead the CIA, admitted the agency should not have conducted its enhanced interrogation program.
"With the benefit of hindsight and my experience as a senior Agency leader, the enhanced interrogation program is not one the CIA should have undertaken," Haspel wrote in a May 14 letter to Mark Warner, vice chairman of the Senate Intelligence Committee. "The United States must be an example to the rest of the world, and I support that."
Haspel took over as acting CIA director after Mike Pompeo was confirmed secretary of state. During a rocky confirmation hearing earlier this month, Haspel said her "strong moral compass" would prevent her from engaging in torture as an interrogation technique, even if the request came from the White House. She also said she does not believe "torture works."
"Having served in that tumultuous time, I can offer you my personal commitment, clearly and without reservation, that under my leadership on my watch, [the] CIA will not restart such a detention and interrogation program," she said.
However, noticeably, Haspel declined to outright condemn the past interrogation practices as "immoral" during her hearing, even when pressed by lawmakers.
GREEN BERET WATERBOARDS HIMSELF IN SUPPORT OF TRUMP'S CIA PICK, GINA HASPEL
In her letter to Warner, a Democrat, Haspel said she would not "condemn" those who made the "hard calls" after the 9/11 terror attacks. She added that the interrogation program "ultimately did damage to our officers and our standing in the world."
"As Director, I would refuse to undertake any proposed activity that is contrary to my moral and ethical values," Haspel added. "As I was able to describe in detail during the classified session, in my role as Deputy and now Acting Director, every operation I review must not only meet those high standards, the activity must also be consistent with CIA's mission, expertise, and the law. I do not and would not hesitate to reject a proposal that fails to meet this threshold."
Haspel reportedly ran the CIA's first overseas detention site in Thailand, where imprisoned militants were repeatedly waterboarded, according to The New York Times. She also briefly ran a secret CIA prison where accused terrorists Abu Zubayadah and Abd al Rahim al-Nashiri were waterboarded, according to former U.S. intelligence officials.
KAMALA HARRIS GRILLS CIA NOMINEE ON WHETHER INTERROGATIONS WHERE 'IMMORAL'
Haspel has been heavily criticized for her participation in carrying out an order for the CIA to destroy its waterboarding videos. That order prompted a lengthy Justice Department investigation that ended without charges.
As the Senate continues to consider whether Haspel, 61, should officially lead the CIA, Republican Sens. John McCain and Rand Paul have come together to reject her nomination.
McCain, a Navy pilot who was beaten in captivity during the Vietnam War, is not expected to return to Washington, D.C., from Arizona, where he is battling brain cancer, to vote on Haspel. Still, he said her "role in overseeing the use of torture by Americans is disturbing."
Meanwhile, Democratic Sens. Joe Donnelly of Indiana and Joe Manchin of West Virginia said they would back Trump's pick.
The Senate Intelligence Committee is expected to hold a closed-door vote to confirm Haspel on Wednesday. If approved by the committee, her nomination would head to the Senate, where she is expected to narrowly be confirmed.
If approved, Haspel would become the CIA's first-ever female director.
Fox News' Jennifer Earl, Gregg Re and The Associated Press contributed to this report.