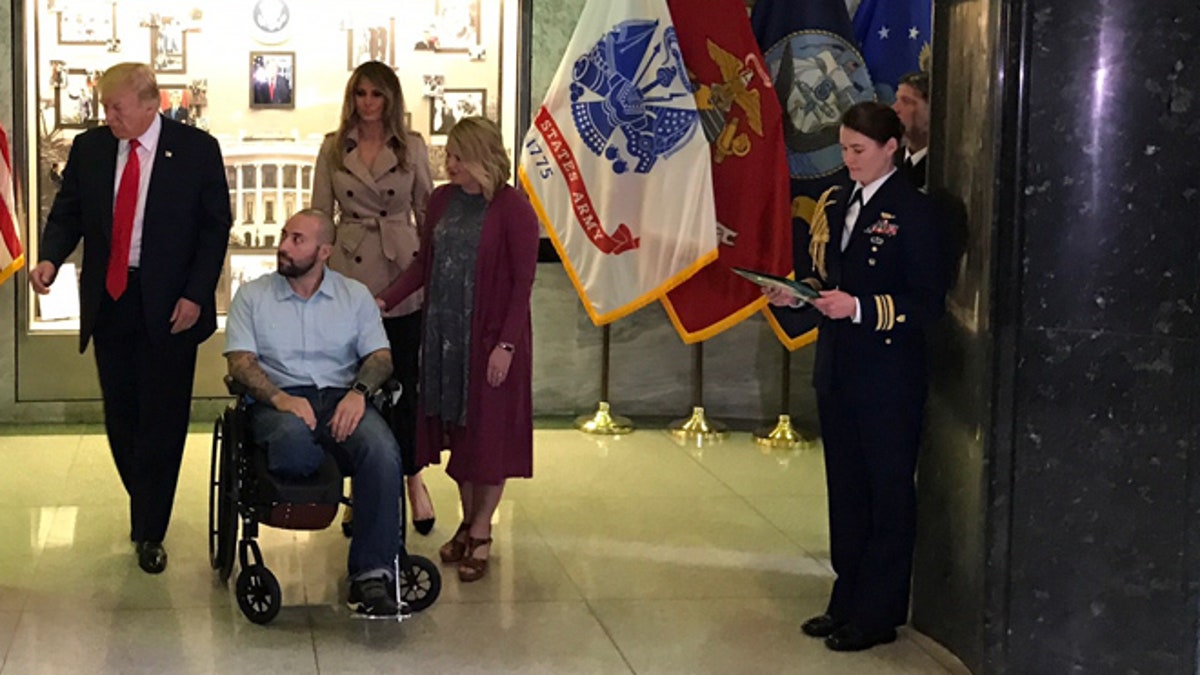 President Trump on Saturday presented a Purple Heart medal to an Army sergeant during a visit to nearby Walter Reed National Medical Center, in suburban Maryland.
"Looking forward to seeing our bravest and greatest Americans!," Trump tweeted before visiting the premier military rehabilitation facility with first lady Melania Trump.
VA retaliation against whistleblower: doctor kept in empty room
The soldier who received the Purple Heart -- awarded in the name of the president to military members wounded or killed while serving -- is Army Sgt. 1st Class Alvaro Barrietos.
Barrietos suffered a serve leg injury while serving in Afghanistan. His wife, Tammy, attended the ceremony Saturday.
Trump thanked Barrietos and said that when he heard Barrietos would receive the medal he went to Walter Reed because "I wanted to do this myself."
The medal is the oldest, continuous military award, dating back on 1917.