Trump administration eyes slashing funds to controversial UN Palestinian agency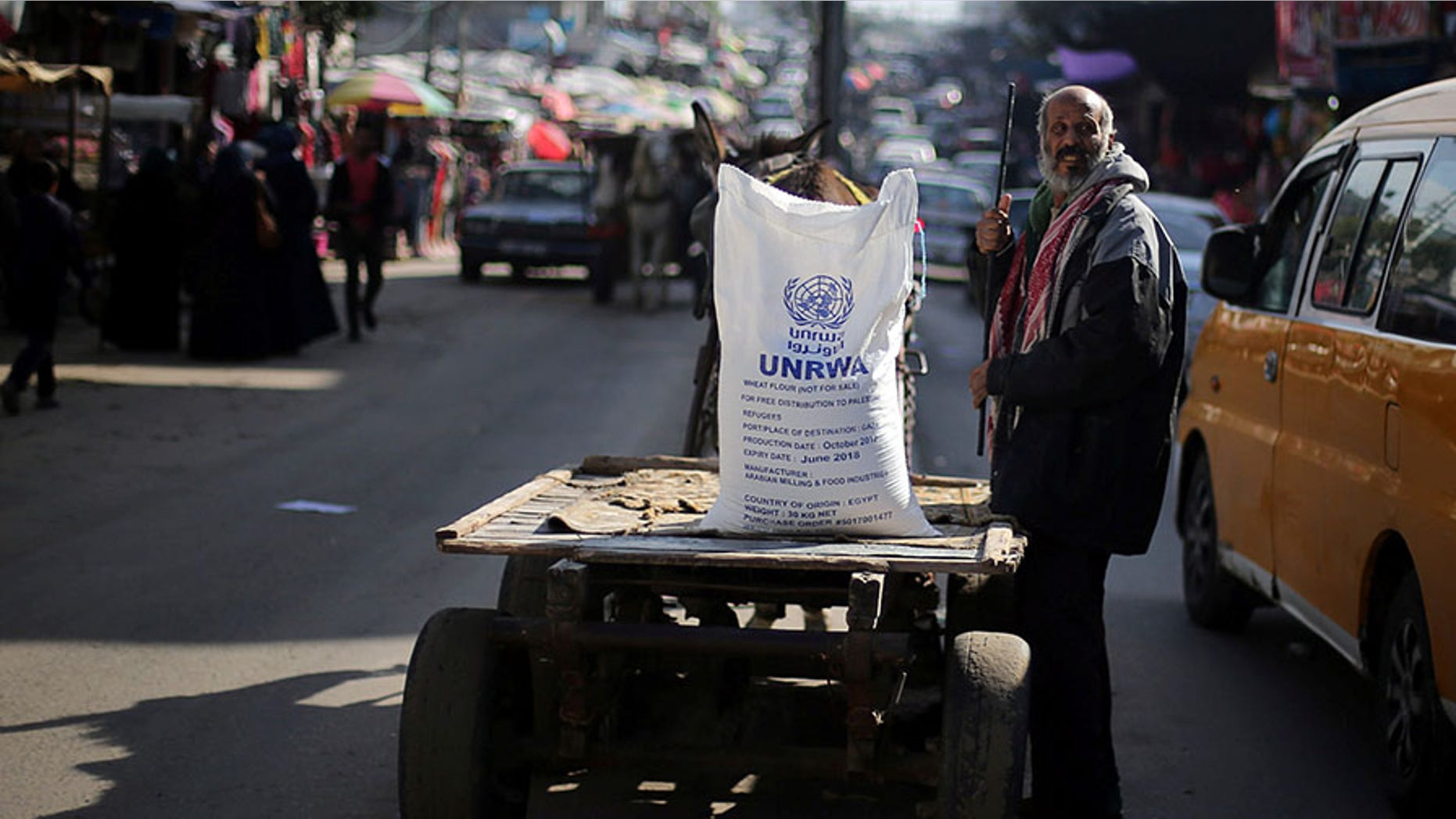 The Trump administration's budget-slashing campaign at the United Nations has a new target -- a Palestinian refugee agency that critics say promotes an anti-Israel agenda in the Middle East.
President Trump has repeatedly warned that his administration will pull funding from agencies that do not serve American interests. And before the U.N. General Assembly passed a resolution last month condemning the U.S. decision to move its Israel embassy to Jerusalem, he warned member states directly.
"They take hundreds of millions of dollars and even billions of dollars, then vote against us. Well, we're watching those votes," he said. "Let them vote against us; we'll save a lot. We don't care."
The attention is turning now to the United Nations Relief and Works Agency, which provides funding to Palestinian refugees.
Just a few weeks after that Israel vote, Axios reported that the U.S. has frozen a $125 million payment to the agency. The move is possibly the first step in cutting off the entire $364 million a year the U.S. contributes to UNRWA.
Trump hinted at such a move in a tweet this month, complaining about the amount the U.S. gives to the Palestinians and asking "why should we make any of these massive future payments to them?"
UNRWA was set up in the wake of the 1948 Arab-Israeli war to deal with displaced Palestinians, but is a frequent target of Israel, which rejects a so-called "right of return" for the descendants of those who were displaced in the conflict.
UNRWA provides health care, education, financial assistance, and food to 5 million people in the Middle East, including Gaza, West Bank, Lebanon, Syria and Jordan. The New York Times reports that nearly the entire population of the Gaza Strip receives aid from UNRWA and the agency acts as a "de facto government" in the area.
But critics also say UNRWA uses too broad of a definition for refugees, covering the descendants of Palestinian refugees, as well as people who have become residents in other countries and are no longer displaced. They also object that Palestinian refugees are the only refugees with their own refugee agency, with all other refugees coming under the remit of the U.N. High Commissioner for Refugees (UNHCR).
Israeli Prime Minister Benjamin Netanyahu called the process an "absurdity" that perpetuates the problems it claims to be working to solve.
"UNRWA is an organization that perpetuates the problem of the Palestinian refugees," he said, according to The Jerusalem Post. "It also perpetuates the narrative of the so-called 'right of return' with the aim of eliminating the State of Israel, and therefore UNRWA must disappear."
The Washington Post reported Wednesday that the Trump administration is split on how to proceed, with U.N. Ambassador Nikki Haley arguing for a full funding cut, while State and Defense Department officials argue for at least partial funding of the agency.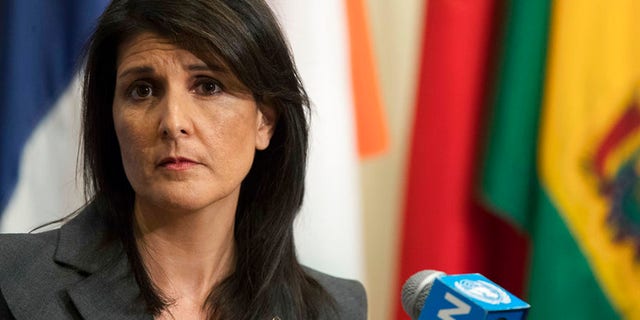 A U.S. official told Fox News that deliberations are still taking place, but that the Palestinians need to show they are willing to come to the negotiating table for peace talks. A spokesman for UNRWA said that the agency's understanding was that no decision had yet been made by the Trump administration.
"The United States has been our largest single donor over the past seventy years and remains an important strategic partner in our humanitarian mission," UNRWA spokesman Chris Gunness told Fox News. "UNRWA will continue to work tirelessly to ensure the full implementation of our mandate which was fully endorsed by the General Assembly, which has described our role as indispensable."
Even some critics warn against a full pull of funding, saying that it needs to be reformed into a humanitarian organization instead.
"Cutting funding as a negotiating tactic is good in the short term, but it could be filled by low-level funders by Qatar and Saudi Arabia," Gregg Roman, director of the Middle East forum, told Fox News.
Roman claims that turning UNRWA into a humanitarian agency and redefining who is classified as a refugee could reduce the population covered by UNRWA from over 5 million to approximately 20,000 actual refugees, saving a lot of money for the U.S. while also reforming the organization.
"What I'm afraid of is that if there is a complete withdrawal, you lose the ability to reform the agency from within and it becomes more despotic than it is," he said.
A senior Israeli official told Axios that Israel prefers "gradual disengagement" with UNRWA by the U.S. instead of a big funding cut.
Such reform however, would likely require backing from other countries and top-level officials at the U.N. itself. Such backing, particularly after significant objection to the U.S. decision to declare Jerusalem as Israel's capital, seems unlikely.
A spokesman for U.N. Secretary General Antonio Guterres described UNRWA as a "stabilizing presence" in the region, and urged instead for efforts to focus on peace talks from both sides of the conflict.
"What perpetuates the refugee crisis is the failure of the parties to deal with the issue," spokesman Stephane Dujarric said. "This needs to be resolved by the parties to the conflict in the context of peace talks, based on UN resolutions and international law, and requires the active engagement by the international community."