Trey Gowdy picked to lead House Oversight Committee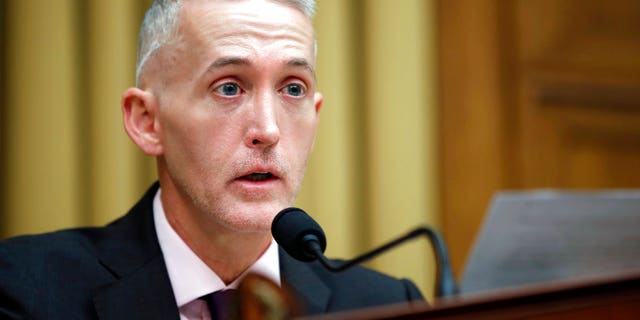 NEWYou can now listen to Fox News articles!
The Republican Steering Committee has elected Rep. Trey Gowdy, R-S.C., to serve as the next chairman of the House Oversight and Government Reform Committee.
"I am grateful to the Steering Committee and the Conference as a whole for this opportunity to serve," Gowdy said in a statement. "I look forward to working alongside the other Committee members, as well as any member of Congress, as we discharge the jurisdiction assigned to us."
CHAFFETZ TO RESIGN FROM CONGRESS IN JUNE
Gowdy will replace outgoing Rep. Jason Chaffetz (R-Utah), who is resigning from Congress at the end of June.
"Trey Gowdy is the right person for the job," Chaffetz said in a statement. "He has a long history of demanding accountability, upholding transparency, and relentlessly pursuing the truth. Under his capable leadership, the Committee will continue to work towards ensuring effectiveness and efficiency throughout the federal government. As his friend and colleague, I have every confidence in his abilities moving forward."
TRUMP TO NOMINATE CHRISTOPHER WRAY TO BE FBI DIRECTOR
Gowdy is a former federal prosecutor who led a two-year inquiry into the deadly attacks in Benghazi, Libya, and was an outspoken critic of the Obama administration. As the new chairman, he will lead oversight of the Trump administration, including a nascent investigation of possible ties between Russia and President Donald Trump's campaign.
The Associated Press contributed to this report.