Toomey Leads PA Senate Race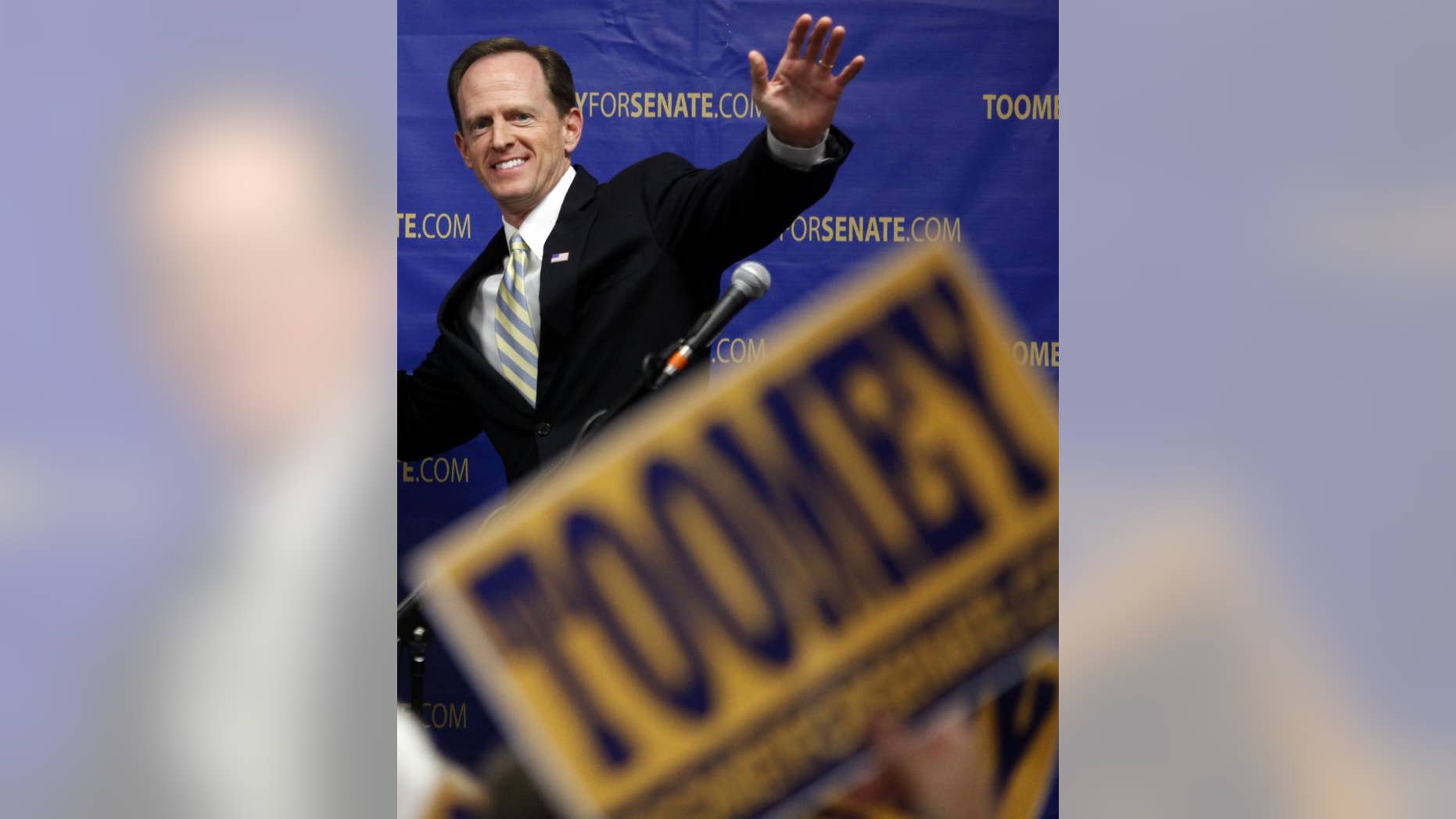 Republican Pat Toomey has the edge over Democratic Congressman Joe Sestak in the race to fill the seat of retiring Pennsylvania senator Arlen Specter.
A Quinnipiac University poll of likely voters has Toomey with 50 percent of the vote and Sestak trailing by five points.
With only hours to go before the polls open both candidates are trying to woo voters. The message from Tea Party backed Toomey is to cut taxes and the size of government.
Toomey is spending the final hours before polls open in a statewide campaign blitz. At a rally at a sports arena on Sunday he told supporters to be cautiously optimistic. Toomey, a former investment banker, described the senate race as a referendum on the policies of the Obama administration. He told Fox News "voters will be asking themselves is Washington on the right track?"
Sestak, a retired navy admiral says Republicans like Toomey are responsible for the financial crises. After a rally in Doylestown Sestak told reporters "we know the policies that Congressman Toomey supported torpedoed our economy. And sent us into close to a depression."
Although there are 1.2 million more registered Democrats than Republicans in Pennsylvania, recent polling shows that Toomey has gained support among moderate voters. Analysts say the race will be won or lost in the Philadelphia suburbs where party registration is almost evenly split. Political observers say winning the four suburban counties outside overwhelmingly Democratic Philadelphia is crucial to both candidates.
On election eve Michelle Obama is slated to attend a Philadelphia rally for Sestak. In the last few weeks President Obama has also campaigned on Sestak's behalf. Toomey says White House support for Sestak might backfire with voters reminded that Sestak " voted lockstep with the Pelosi Obama agenda."