Today's Power Play: Spending War Shatters Senate Accord; Pelosi's Superfecta; Steele Foes Scramble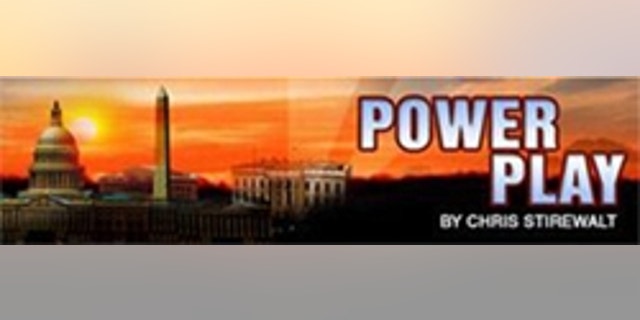 Chris Stirewalt's Power Play is available for a limited time on the America's Election HQ blog. Check back for updates on new subscription offers for app users.
Spending Outrage Eclipses Tax Battle
"I don't think there's a sense that I've been successful. I think people feel that Washington still is dysfunctional."
-- President Obama in an interview with Denver's KUSA when asked about his efforts to change Washington.
It's the appropriators' last stand, as Senate Democrats roll forward a $1.1 trillion, earmark-laden spending plan to fund the government for the next year.
Jaws dropped all over Capitol Hill as the Senate Appropriations Committee and its leader, Hawaii's Daniel Inouye, wheeled out the 2,000-page measure that had been stitched together from a dozen smaller bills behind closed doors this week.
The bill is so defiant of the current trend toward austerity and against pork barrel politics that it even includes $10 million to build a center in memory of Rep. John Murtha, the earmark king of Western Pennsylvania, who died amid a growing scandal over the funds he directed to his home district.
The hope among Democratic leaders is that with a government shutdown looming on Saturday as the current spending patch expires, Republicans will be forced to accept the plan, or most of it.
But already chafing from the deficit additions in their tax deal with President Obama, the Senate GOP is ready for a fight this time. A filibuster is possible, and a full array of delaying tactics is a certainty.
There will also be a ripple effect across Washington.
House Democrats say they are preparing a largely symbolic change to the estate provisions in the tax deal, slated for final passage today in the Senate. Democratic leaders had hoped to appease liberals angry over the president "caving" in his tax negotiations by setting up a year-end skirmish with the Senate over a few billion dollars from the so-called "death tax."
Meanwhile, the White House is looking for action by year's end on a nuclear treaty with Russia and a repeal of the law that forbids gay service members from expressing their sexualities.
But, as the spending bill plunges the Senate into bitter discord and a time crunch, the chances for symbolic concessions to House Democrats will darken and the time available to consider other business will disappear.
The sense of anger among Republicans at the way Democrats have handled the appropriations seems genuine, as does the desire to show rectitude on spending after so much sniping from the right on the tax plan.
"It's sickening. It's like Democrats are flipping off voters who just told them to stop the spending and stop the secrecy," one Senate GOP aide told Power Play.
The ire of Senate Republicans is deepened by the inclusion of GOP-backed earmarks proposed before the party's Senate caucus voted to abjure the practice.
By including previous requests from earmark abstainers like South Dakota's John Thune along with GOP earmark enthusiasts like Mississippi's Roger Wicker, Democrats may hope to keep Republicans quiet.
"It's pure blackmail," said another GOP staffer.
But Minority Leader Mitch McConnell was full of scorn for the spending bill and promised to fight it, even though it includes goodies he had previously sought for his home state of Kentucky.
Democrats now set up a high-stakes drama for the end of this week. If Republicans can succeed in blocking the measure, the possibility of a government shutdown will loom large.
The House has already passed a continuing resolution that would keep funding at current levels for a year, with a few tweaks. That plan has been panned in the Senate, but might again become viable if the Democratic plan in the upper chamber hits a roadblock.
Republicans hope that Democratic overreach on spending, especially since the majority waited so long to take up budgetary issues, will give the GOP the chance to force another temporary spending patch to get the government into next year (and the new Congress) and no further.
President Obama is expected this morning to address the need for his tax compromise in remarks before his meeting with business leaders, but it's his party's spending plan that could cause him real headaches.
As the president looks to shift to a posture of fiscal austerity and government reform, will he back his former Senate colleagues' plan?
House to Pass Gay Service Measure
"I don't want to lose any Marines to the distraction. I don't want to have any Marines that I'm visiting at Bethesda [National Naval Medical Center] with no legs be the result of any type of distraction."
-- Marine Corps Commandant Gen. James Amos talking to reporters about the proposal to allow gay members of the military to openly express their sexualities.
House Democrats will be heartened today as their chamber is expected to pass a bill that would repeal the Clinton-era "Don't Ask, Don't Tell" policy for the armed forces.
The measure is considered a dead letter in the Senate, where any pathway to potential package is blocked by the debate over taxes and spending.
But the vote will matter from the perspective of Democratic politics. This measure completes Nancy Pelosi's legislative liberal superfecta - a government-run health insurance program, global-warming fees on carbon emissions, a tax increase on top earners and letting gays serve openly.
Those are all priority items for the left and all things Harry Reid has been unable to push through the Senate and President Obama has been unwilling to go to the mat for.
As Democratic infighting continues apace in the new Washington of divided power, Pelosi's perfect record will be a cruel reminder to liberals about what might have been possible during Democrats' brief period of total control.
Grim Intel Assessment on Afghan War
"That is not the optimal solution, obviously. But we have to deal with the world we have, not the world we'd like. We can't make Pakistan stop being naughty."
-- Bruce Riedel, the former C.I.A. who led a White House review of Afghan strategy last year that resulted in the current troop surge, talking to the New York Times.
The National Intelligence Estimate, a composite picture of the views of all 16 intelligence agencies, suggests that despite claims of progress expected in Thursday's White House Afghan review, the situation in central Asia remains dire.
The report, distributed to intell committees in Congress and then, as always, leaked to the press, suggests that Pakistan is getting worse as an ally and that its devolution will worsen American chances for stabilizing Afghanistan.
Generals say the spy agencies aren't up to date on the effects of the Obama troop surge and that the estimate misses considerable progress being made by nation-building efforts in the worst parts of Afghanistan.
But the assessment claims that since Pakistan has proven unwilling to suppress insurgent activities inside its borders, the neighboring nation provides base camps and refuge for increasingly deadly and sophisticated attacks on American forces in Afghanistan. This, despite more covert operations by American military and intelligence forces inside Pakistan.
As the White House comes out with its new plan for a 2014 handover to Afghan forces, the intelligence assessment will provide new arguments to congressional Democrats looking to force the American war effort to a close.
Steele Candidacy May Unify GOP... Against Him
"Steele's one path to victory is if we get into the RNC meeting with six candidates running to beat him. Then he can divide and conquer."
-- Henry Barbour, chairman of the Mississippi Republican Party, talking to the Wall Street Journal.
Washington reporters may scoff at Michael Steele's bid for another term as Republican National Committee chairman, but party insiders are taking him very seriously.
Big money donors put out the word on Tuesday that if Steele retains his post, they will continue to freeze out the party and send their funds to outside groups like Crossroads GPS.
But even that is no guarantee of Steele's defeat since his battle with the party's grandees actually adds to his grassroots support. Big money versus the little guy is part of the Tea Party motif in many precincts of the party.
Steele's best hope for holding power is that his claque of loyalists on the 168-member committee can get him through the first two rounds of voting so he can start making deals with other candidates.
That leaves the members of the majority opposition to ask themselves whether it's more important to them to beat Steele or get their own preferred candidate elected.
Right now, consensus seems to be building around Reince Priebus, chairman of the Wisconsin Republican Party. But other players, including longtime party builder Maria Cino and former Missouri Chairwoman Jo Ann Wagner, will also begin with considerable support.
It's also not known who else might join the fray before next month's final debate and vote.
Obama and Bernanke Still Searching for a Jolt
"[I am] concerned that the high level of monetary accommodation would increase the risks of future economic and financial imbalances."
-- Thomas Hoenig, president of the Federal Reserve Bank of Kansas City, in a dissenting statement on the central bank's decision to proceed with the printing $600 billion in order to buy U.S. debt.
The CEOs gathering at the White House today will include many of the corporate patrons of the Democratic Party and the president's corporate allies - the bosses of Google, GE, Duke Energy and even Hyatt Hotel heiress and Obama campaign treasurer Penny Pritzker.
Also attending will be some big government contractors like Boeing, Cisco and Honeywell.
But while the crowd may be friendly, the message President Obama is sending is intended for a larger, more hostile audience. Obama wants it to be known that he will do whatever it takes to spur short-term growth.
The stimulus measures in the tax plan Obama hopes to usher through Congress this week are designed to do just that.
That's the same message from the Federal Reserve where Chairman Ben Bernanke sought to calm the international bond market by assuring U.S. lenders that America's central bank would go forward with plans to soak up a huge pile of debt with a massive currency dump.
As they would say in Appalachia, it's enough money to burn a wet elephant.
But the growing fear among economists is that if the limp recovery begins to show rigor, inflation could kick in with a vengeance, wiping out whatever gains the stimulus-fueled boosts might produce.