Tito "The Builder" Munoz, Other Latinos, Duking it Out in Leadup to Virginia Primaries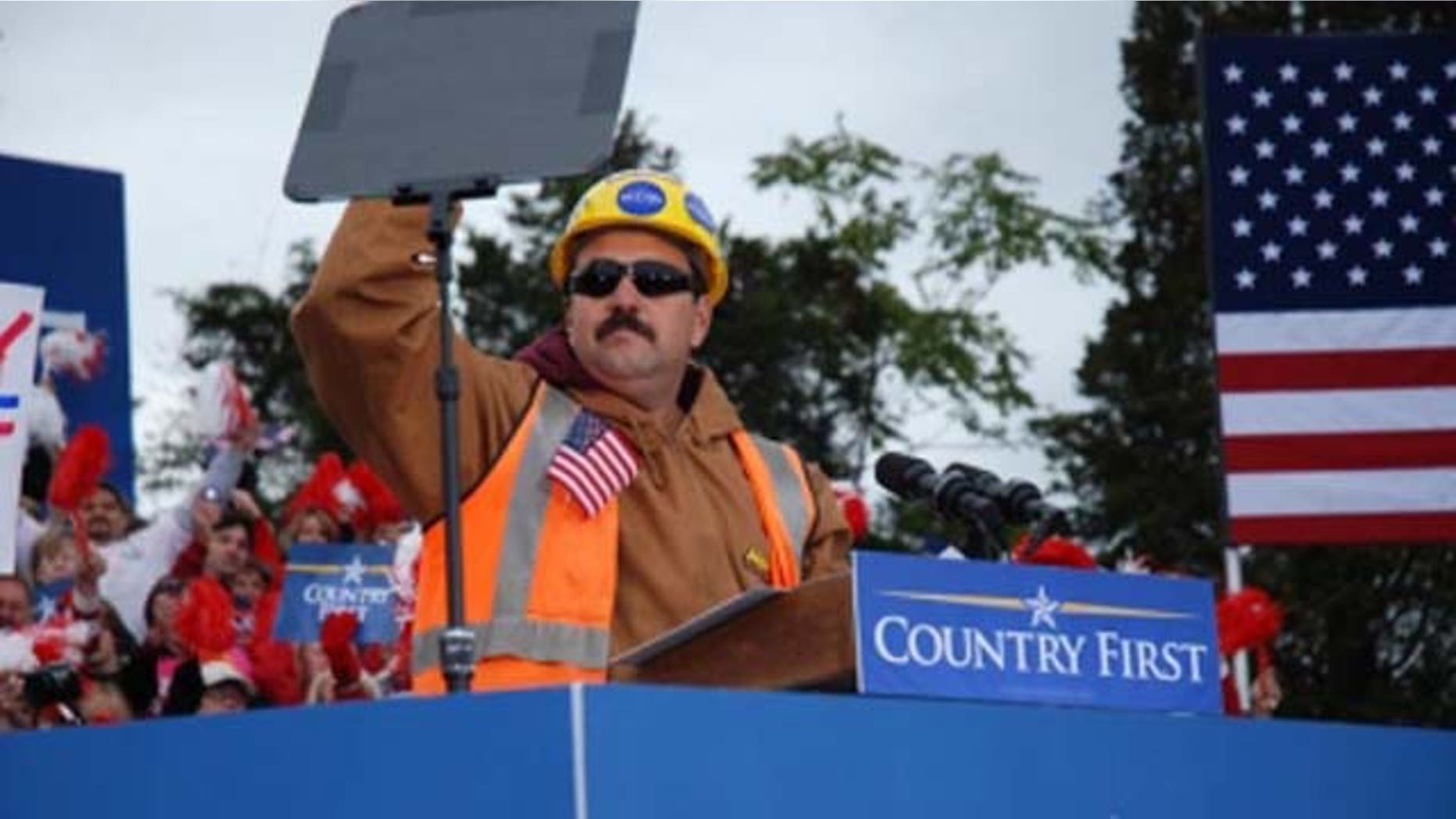 Battles are brewing in the buildup to the party primaries in Virginia – and Latinos are right in the thick of it.
On the Democratic side, a heated race is under way for vacant seat of state Sen. Mary Margaret Whipple. The fight pits corporate lawyer Jaime Areizaga-Soto, who was born in Puerto Rico, against Arlington County Board of Supervisors member Barbara Favola.
Never mind that there's little difference between the positions they've articulated on issues such as public school funding and transportation in the chronically gridlocked Washington, D.C., suburb.
In heavily Democratic Arlington, Areizaga-Soto accused Favola, who has deep connections in the local Democratic establishment, of taking campaign contributions from companies with issues pending before the county board, a claim Favola fervently denies.
And for Favola's part, she conducted polling in which those who were surveyed by telephone were falsely told Areizaga-Soto is a Republican. The poll was discontinued and the misinformation described as a mistake.
It's gotten so abrasive that few in the party haven't taken sides. The 71-year-old Whipple, who is retiring after four Senate terms, is backing Favola over her former aide, Areizaga-Soto, whom she accuses of exaggerating his role for her.
Areizaga-Soto touts his role as a "policy adviser" to Whipple, who chairs the Senate Rules Committee and the Senate Democratic Caucus. She released a memo earlier this month, noting that he was actually an unpaid intern who was given the lofty title only to facilitate his access to offices on Capitol Square.
Senate Majority Leader Richard L. Saslaw regrets the caustic tone of the primary fight, but won't intervene.
"It wouldn't do any good," he said.
In the Republican fold, ousted state GOP chairman Jeff Frederick and contractor Tito Muñoz are battling to determine who will take on Democratic state Sen. Linda "Toddy" Puller.
Muñoz is a Colombian immigrant whose 15 minutes of acclaim came when he briefly shared the stage with Republican vice presidential nominee Sarah Palin during a 2008 campaign rally in Prince William County. Having built his own construction company, he became known as "Tito The Builder," a comfortable counterpart to "Joe The Plumber" in Sen. John McCain's floundering campaign.
Frederick is the Virginia-born son of a Colombian immigrant mother, and he hailed himself as the first Latino member of the Virginia House of Delegates where he represented Prince William from 2004 through 2009.
The claim to Hispanic roots could be important the expected light turnout for next week's off-off-year primary. Prince William and northern Virginia are home to significant immigrant communities.
So Muñoz, in his first bid for elective office, challenged Frederick to a debate in Spanish. Frederick declined, accurately noting that the General Assembly conducts its business in English.
The winner of the Republican nomination meets Democrat Linda T. "Toddy" Puller, who is seeking her fourth term in a district made slightly more Democratic by this year's reapportionment. She gained a greater share of often conservative but sometimes politically volatile Prince William County.
But Prince William is also home to a U.S. Marine base at Quantico, a source of strength for the widow of Lewis Puller, a Marine hero whose wounds from a booby trap in Vietnam is recounted in the Pulitzer Prize-winning autobiography "Fortunate Son." Throughout her legislative career, she has been the Senate's most forceful and authoritative voice for veterans' issues.
State legislative primaries in Virginia draw the lowest turnouts of any election cycle. This year's turnouts could be even lower because delays necessitated by legislative redistricting pushed the primaries from their normal spot in early June into the height of vacation season.
Yet the primaries are important because they set the ballot for this fall's pivotal Senate races. Democrats control 22 of the 40 Senate seats, so a net gain of just two seats by the GOP gives them effective control of the Senate for the first time since 2007 because Republican Lt. Gov. Bill Bolling presides over the Senate and holds the tie-breaking vote.
A Senate majority would also put Republicans in charge of both chambers of the General Assembly and the governor's office, putting the party complete command of policymaking in Virginia for the first time since 2001 and allowing Gov. Bob McDonnell to enact the socially and fiscally conservative agenda he proposed as a candidate two years ago.
Bob Lewis has covered Virginia government and politics since 2000.
Based on reporting by The Associated Press.
Follow us on twitter.com/foxnewslatino
Like us at facebook.com/foxnewslatino