'The time is now': Loved ones of Americans imprisoned in Iran take case to Congress
NEWYou can now listen to Fox News articles!
The families of four Americans held in Iran told lawmakers on Tuesday that now is the time for the U.S. to demand their release.
Relatives of Jason Rezaian, Amir Hekmati, Saeed Abedini and Robert Levinson all testified before the House Foreign Affairs Committee, saying any leverage the U.S. has to bring home their loved ones could run out within weeks. The U.S. and other Western powers are negotiating with Tehran to drop sanctions against the Islamic Republic in exchange for guarantees it won't pursue nuclear weapons, and has set a deadline for the end of this month.
"Now is the time that this issue could and should be resolved."
"Now is the time that this issue could and should be resolved," Sarah Hekmati, whose brother, U.S. Marine Amir Hekmati, 31, was arrested in 2011 when he went to visit relatives, told lawmakers. "For over three years, our family has been living a nightmare. We are in constant fear for his health, his safety and his life."
Hekmati tearfully told the panel how their father is suffering from terminal brain cancer and has recently suffered several strokes.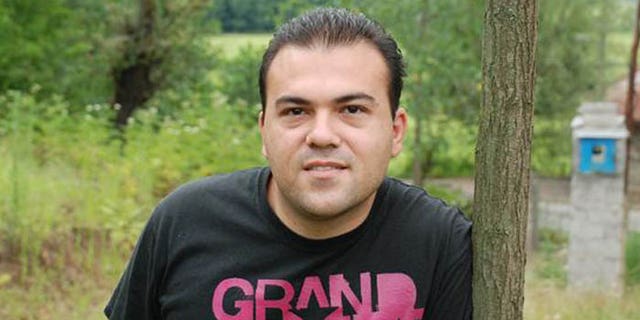 "As the eldest son, Amir is needed at home, not only for the care of our father, but for the care of our mother, too," she said.
Similarly heart-wrenching pleas were issued by other relatives of Americans held in the hard-line Islamist nation on charges stemming from their Christian faith to spying.
Naghmeh Abedini, wife of imprisoned Saeed Abedini, a Boise, Idaho, Christian pastor held since September 2012, detailed the hardship she and her family have endured since her 35-year-old husband was arrested for allegedly proselytizing, even though his family says he was in his homeland to help build a secular orphanage.
"Every day I wake up with an excruciating pain," she said. "I wake up to to the reality of my children and not only having their father but their mother constantly being away from them.
"I can't imagine not trying to do everything I can every single day to get my husband home, but I had to explain to them why I had to try. I tell them, 'It's for Daddy. I'm going to bring your Daddy home.' It's hard to go back to them without answers. I hope today is the day I can bring them [answers] home."
Just last week, Washington Post reporter Jason Rezaian, 39, went on trial in Iran on charges of espionage and "collaborating with a hostile government." His brother Ali, spoke before the committee about Jason's commitment to the truth.
"My brother has always been a passionate storyteller," Ali Rezaian said. "His stories went beyond stereotypes. While simply doing his job, he was taken without warning."
After the testimony, the committee passed a resolution that calls for their immediate release.
"We can't imagine what you are being put through," Chairman Rep. Ed Royce, R-Calif., said. "We share your anger. We share your frustration."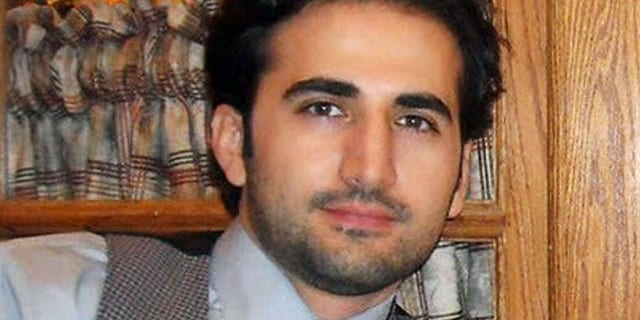 Royce questioned how the Obama administration can have good faith talks on nuclear weapons with a nation that wrongly imprisons Americans.
"If top Iranian officials cannot be counted on to assist in these wrongful convictions, can they be accountable in negotiations?" he said. "We are very concerned that these four Americans have been detained for so long. These Americans should be allowed to come home now."
While Iran acknowledges holding Abedini, Hekmati and Rezaian, it has denied it has Levinson, 67, a retired FBI and DEA agent who was taken hostage in 2007 while allegedly investigating cigarette smuggling in Iran's Kish islands on behalf of a private client. A one-minute video and several photos were mailed anonymously to his family, and U.S. authorities believe he was taken by Iranian intelligence operatives.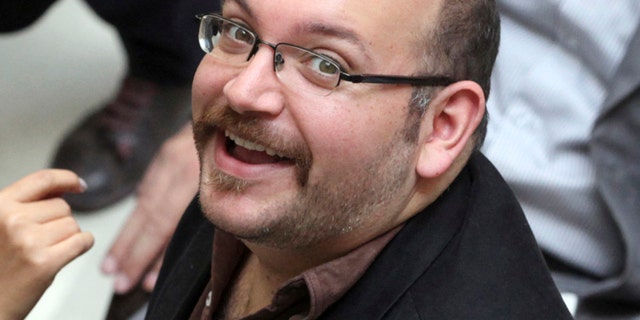 His son, Daniel Levinson, said his father has missed the births of three grandchildren, two weddings and numerous high school and college graduations.
"There is not a day that goes by when we don't think of him, how much he must be suffering and what we can do next to bring him home," he said during his testimony.
"We need American officials to ramp up this engagement as they meet in the next few weeks over Iran's nuclear program," he added. "We need -- in fact, we implore -- negotiators to take a more aggressive approach than merely asking for Iran's help in locating him.
When asked by committee members, all four we said that the nuclear talks should be stopped until the prisoners are freed.
Lawmakers, some of whom have already warned that any deal the White House signs with Iran may be subject to congressional approval, said the administration must listen to the pleas made on behalf of the imprisoned Americans..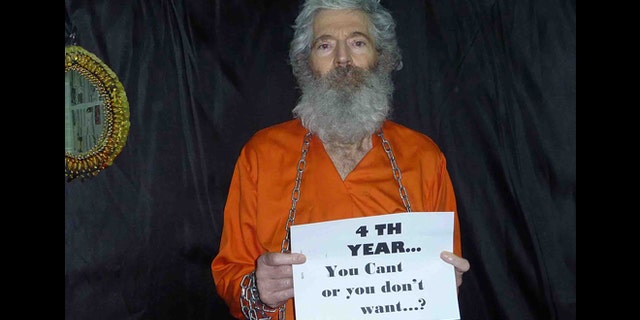 "I hope that the administration is paying attention," Rep. Randy Weber, R-Texas, said. "You are real people with real lives, in real pain. For the administration to be in negotiation with these thugs is, in my opinion, just real foolishness.
"If our president and secretary of state would pay attention and make this an issue, then we might be able to bring your families home," he added.