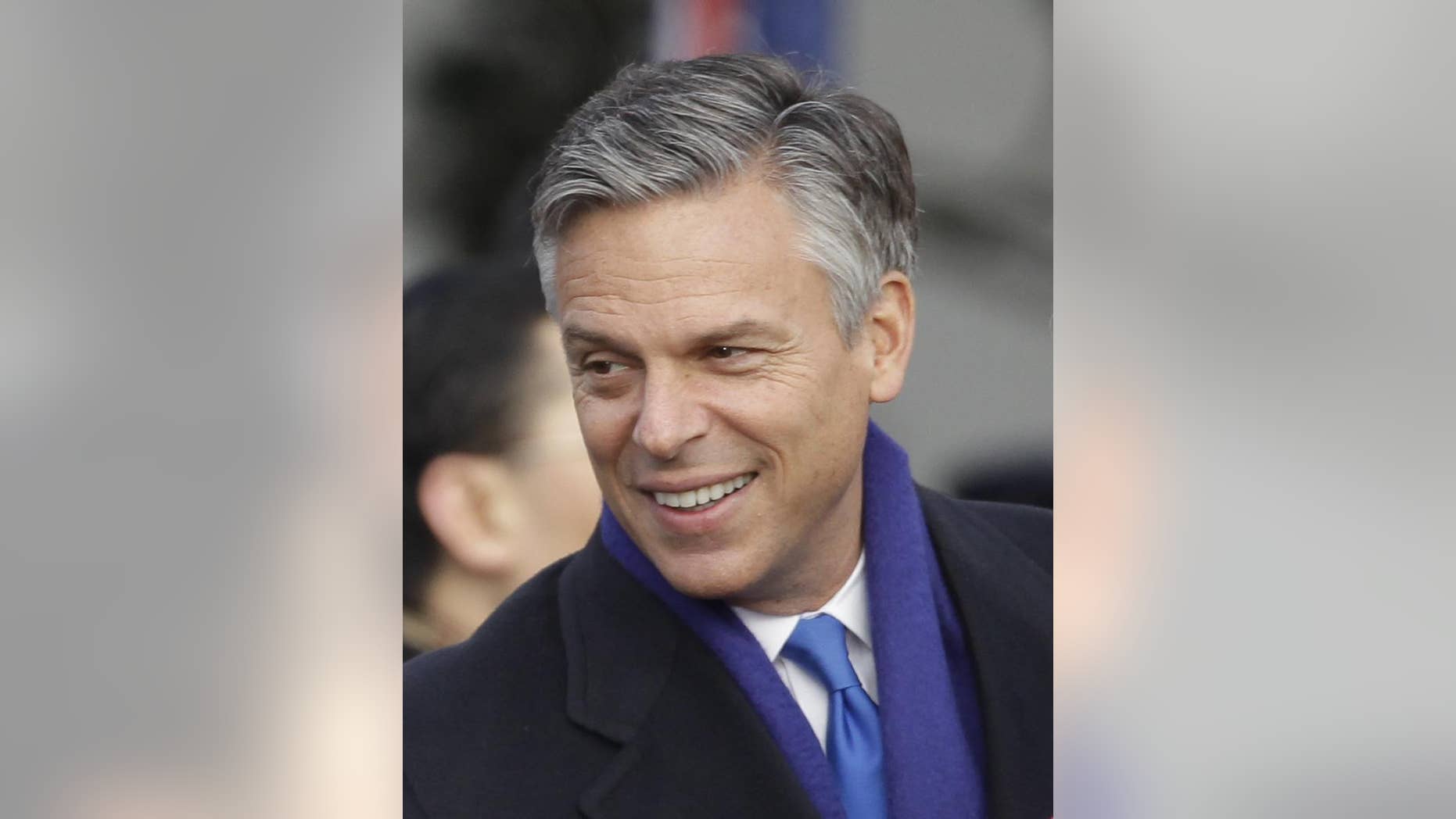 Senior White House officials confirm they do expect U.S. Ambassador to China Jon Huntsman to resign this spring, and explore a possible 2012 Republican presidential bid.
But during Monday's briefing, White House Press Secretary Robert Gibbs backed away from conclusions that Huntsman will run for the presidency.
"I've talked to several people in the building," Gibbs said.  "And I have not heard anybody say they know what the future holds for Ambassador Huntsman, except to say, as I said earlier, that he will leave sometime in the first part of the year.
The former Utah governor has avoided speaking about his political future publicly, but the campaign buzz continues.
President Obama nominated Huntsman ambassador back in May 2009 - mere months after Huntsman had been re-elected as governor. It was the first and only publicly announced nomination for an ambassador made by this president, and the treatment was befitting. Not only was Mr. Obama tapping a Republican, but a Republican who co-chaired his opponent's, Senator John McCain, presidential campaign. "I know that Jon is the kind of leader who always puts country ahead of party and is always willing to sacrifice on behalf of our nation," the president said.
When asked about the 2012 rumors at a press conference earlier this month with Chinese President Hu Jintao, Mr. Obama praised his ambassador's expertise in the region, noting specifically Huntsman's fluency in Mandarin Chinese and again, his party affiliation.
"He has brought enormous skill, dedication, and talent to the job. And the fact that he comes from a different party I think is a strength, not a weakness, because it indicates the degree to which both he and I believe that partisanship ends at the water's edge, and that we work together to advocate on behalf of our country," the president said.
"So I couldn't be happier with the ambassador's service. And I'm sure he will be very successful in whatever endeavors he chooses in the future," Mr. Obama said, smiling, "And I'm sure that him having worked so well with me will be a great asset in any Republican primary."