Texas Mayor's Well-Intentioned Cameo in Rap Video Backfires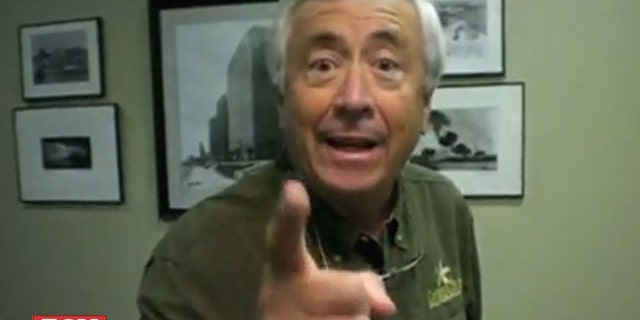 A Texas mayor who has landed in hot water over an unwitting appearance in a rapper's profanity-laced video hitting back at a rival's expletive-filled song about Corpus Christi, may want to stick to his day job next time.
Mayor Joe Adame wanted to help deliver a message to a rap group's song, "I'm from Corpus" that has been criticized as promoting a negative image for the city.
"That's not how you represent the 361," Adame says in the video, wagging his finger at the camera in the song with the same name.
But his message got lost in the rest of the video, in which rapper Michael White drops his own share of swear words and graphic descriptions as he refers to the mayor when he calls the other rappers a fraud.
Adame says he didn't know his cameo would be surrounded by obscenities.
"The mayor did not see the full content of the video before he agreed to help," said Kim Womack, the city's director of communications." He would not have associated himself with the video if he had seen the end product."
White, 22, apologized to the mayor for not being more forthcoming about the song's explicit lyrics.
"I was worried he would be mad about all the bad language," White said. "The only thing was he agreed that the other guys didn't represent Corpus in a good way. I want to apologize to the mayor for not telling him my song was going to be vulgar."
Radio DJ Rex Gabriel, who set things in motion by playing Only a Handful's "I'm from Corpus" as a joke, said he thinks White should take Adame out of the video.
"Michael is a nice guy with big dreams who is honing his craft," Gabriel said. "But the mayor was obviously an unwilling participant. He should pull him out of it."
Adame is trying to find a silver lining.
"If we can get this much attention for this, we can do something positive with it," Adame said.
"If I can do an opera, I can do a pride rap," said Adame, who had a role last year in a Sparkling City Light Opera production.
Then again, he may use some real pros.
"I'm thinking of talking to some friends of mine who are really talented in this area and making (a video) that's positive, if it reaches that many people."
Click here to watch the video.
The Associated Press contributed to this report.