Texas governor signs bill legalizing kids' lemonade stands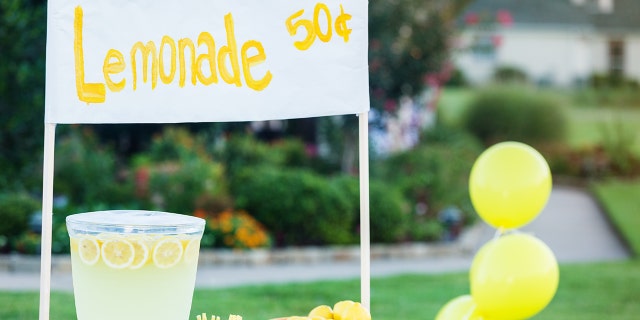 NEWYou can now listen to Fox News articles!
Kids in Texas will now be able to run lemonade stands without fear of police shutting them down.
Gov. Greg Abbott, a Republican, signed a bill on Monday that legalizes temporary lemonade stands -- and other stands selling nonalcoholic drinks -- run by minors on private property or in public parks.
RHODE ISLAND POLICE SHUT DOWN KIDS' LEMONADE STAND, CITING CITY ORDINANCE CONCERNING COMMERCIAL VENDORS
"Here's a common sense law. We had to pass it because police shut down a lemonade stand here in Texas. " Abbott said before signing the legislation into law and then holding a glass of lemonade in a video posted to Twitter. "So kids... cheers."
In 2015, police in the East Texas town of Overton shuttered a lemonade stand run by two sisters because the pair lacked a $150 peddlers' permit.
The Texas law comes as several kid-run lemonade stands across the country have been shut down because of complaints or a lack of licensure. In 2018, police in a Denver suburb closed a boy's stand after he couldn't produce a permit following a complaint from a neighbor.
CLICK HERE TO GET THE FOX NEWS APP
A Florida homeowners association in 2015 shut down an 11-year-old boy's lemonade business venture because he set it up in the wrong spot.
The new Texas law takes effect Sept. 1.