Texas Dem Asks Perry to Foot $2M Security Bill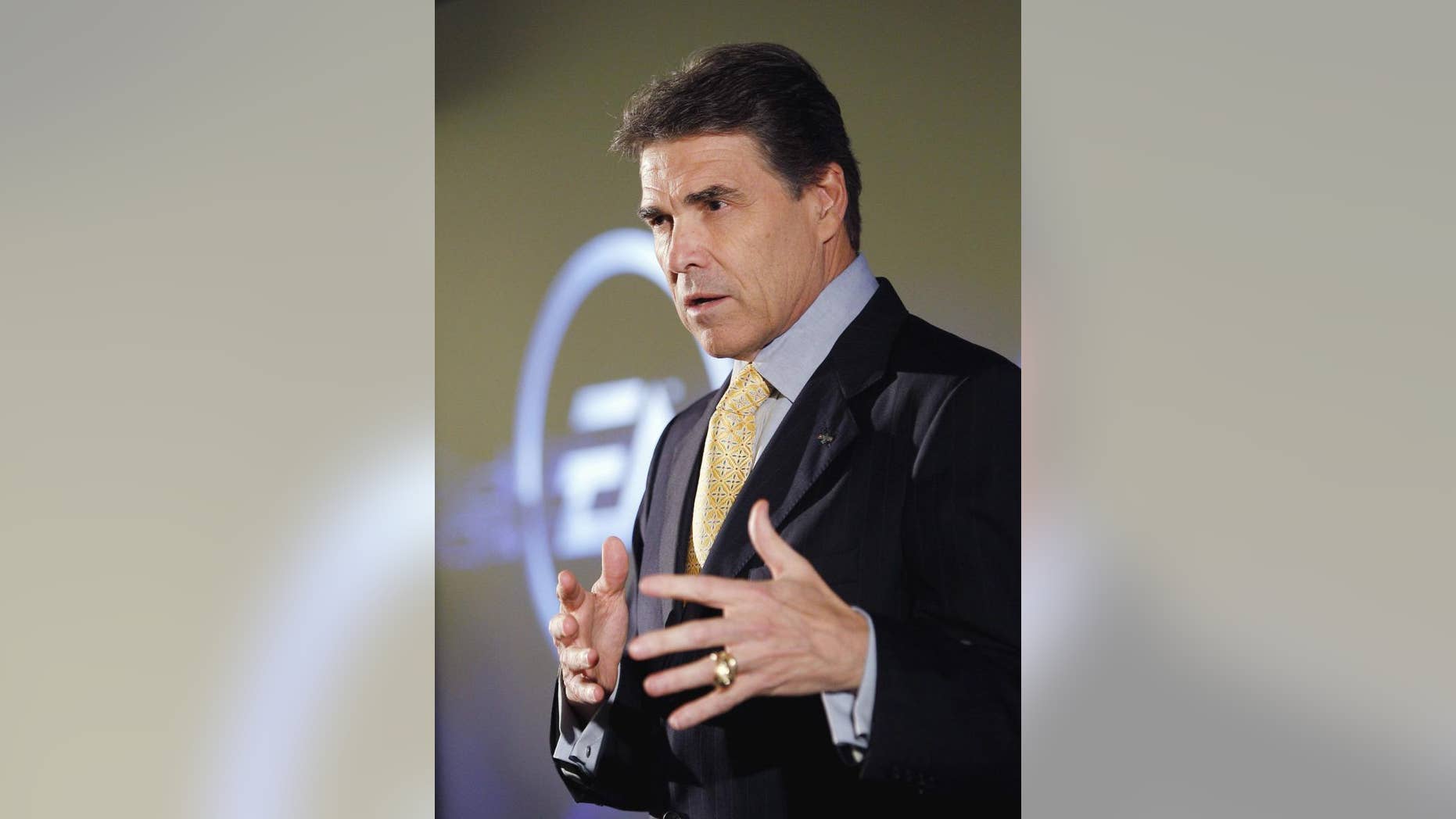 Texas Governor Rick Perry has no intention of paying the estimated $2.7M security costs he piled up running for President.
Democratic state congresswoman Jessica Farrar's office hand delivered the Governor a letter demanding that Perry pay back the state funds Perry she says he "squandered" during his failed presidential bid.
But Texas policy dictates the Governor's security is provided by the Department of Public Safety.
Perry spokesman Ray Sullivan insists, "The Texas Department of Public Safety is responsible for providing the Governor's security, as they have been for every governor in recent years. The security is a state police expense, and it's being treated this year as it was when George W. Bush ran for president."
The amount Farrar, an outspoken Perry opponent, uses in her letter was provided by a group called Progress Texas. It is based on a breakdown of the figures released by the Department of Public Safety that covers Perry's first months on the campaign trail. But the number is merely an estimate, because the cost of security for Perry's entire campaign stint hasn't been released yet.
Farrar writes in her letter, "Please submit to the Texas Comptroller's Office a check in the amount of $2,692,376, plus any other expenses related to your out-of-state campaign activity that you charged to Texas taxpayers... As a fellow fiscal conservative, I look forward to working with you during your final term as Texas governor to identify ways to eliminate unnecessary government spending."
Farrar, never heard directly from Governor Perry. But, Perry Communications Director Allison Castle has released a statement saying, "Gov. Perry is governor no matter where he goes and the Department of Public Safety has a policy of providing security for governors and their families everywhere they travel, as they have back several administrations. These policies are determined by DPS and not the governor's office. It's unfortunate that we live in a day and age where security is an issue. We respect and appreciate the officers who provide security for the Governor and First Lady and other state officials, just as they've done for decades."
Farrar says she considers the statement Perry's office gave to the media a "non-response." She claims it is identical to a statement issued back in July, when Perry was questioned about reimbursements for security costs incurred vacationing.
Sullivan insists that's because nothing has changed since then, the Department of Public Safety is still responsible for the cost.
And, perhaps a bit tongue-in-cheek, Castle also responded., "We're encouraged to see Rep. Farrar wanting to join the ranks of fiscal conservatives in Texas, and look forward to her joining our efforts to persuade Congress and President Obama to repeal the fiscally irresponsible mandates of Obamacare, noting the importance that our nation live within its means."