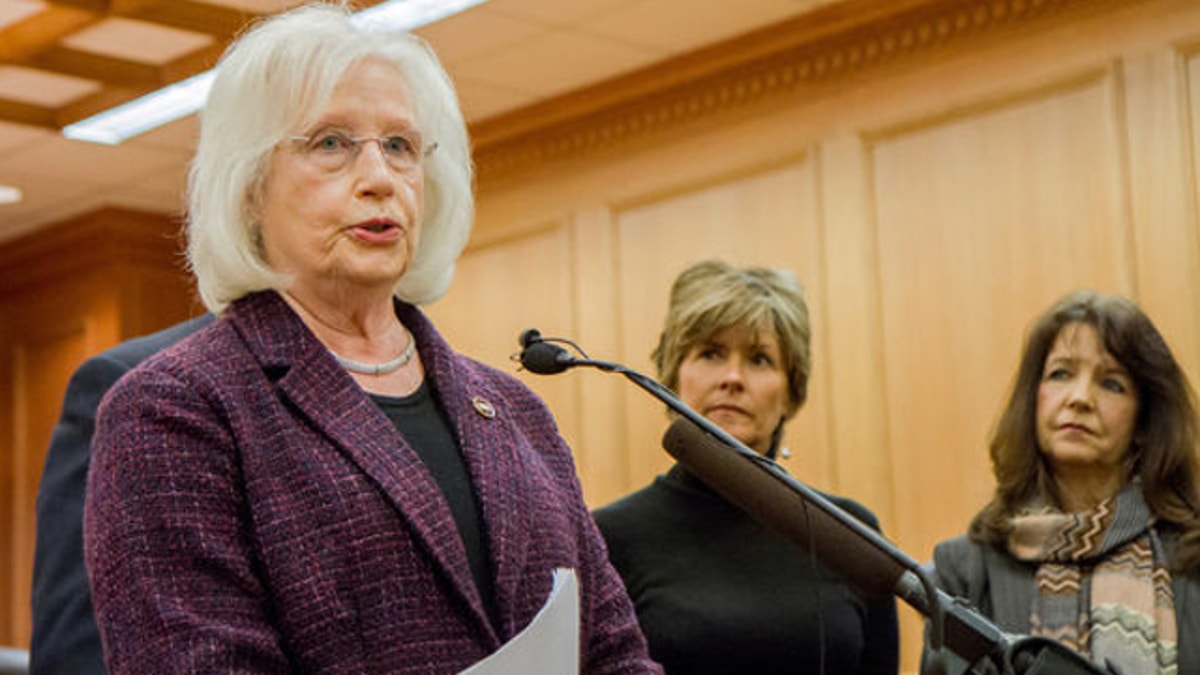 NASHVILLE, Tenn. – Health insurance exchanges established under President Obama's signature law would be illegal under legislation proposed Wednesday by Republicans aiming to prevent state agencies from carrying out the mandates of the health overhaul.
Sen. Mae Beavers of Mt. Juliet and Rep. Mark Pody of Lebanon held a news conference to announce the measure that seeks to prohibit any cooperation by the state or its agencies in implementing or administering the federal law.
"The federal government does not have constitutional authority to commandeer state and local governments to enforce or implement these federal health care mandates," Beavers said. "This legislation takes a very strong stand to resist this federal overreach of power."
The legislation would ban new health insurance exchanges established under the law. So far, more than 36,000 Tennesseans have signed up for coverage under the exchanges. More than 2 million people nationwide had enrolled through the end of the year, according to the most recent statistics.
Beavers said she's not sure how the legislation would affect people who have already signed up for coverage under the exchanges.
"That remains to be seen," she said.
Sponsors say they haven't talked to the governor's administration about the proposal or officials with TennCare, the state's Medicaid program that provides health care for 1.2 million Tennesseans.
"I'm sure they'll come to see us," Beavers said.
Representatives with the administration and TennCare did not immediately respond to emails from The Associated Press requesting comment.
Rep. JoAnne Favors, a retired nurse who is certified to help customers navigate the federal law's marketplaces, said that the legislation is embarrassing to the state and that she believes Tennessee's attorney general would find it to be unconstitutional.
"It's wasting a lot of energy and time for the legislators to have to deal with something so egregious," said the Chattanooga Democrat. "It's just causing our state to look so silly."
In 2011, Beavers proposed and the General Assembly passed a bill that would allow Tennesseans to opt out of the federal health care law.
A measure that would have allowed Tennessee to approach Congress about forming the state's own health care system, however, failed last year for the second time. Beavers said she plans to file a similar bill this session.
"Anything closer to home is the best way to go," she said.