Ted Cruz steps up to #2 in Iowa GOP poll, only two points behind Donald Trump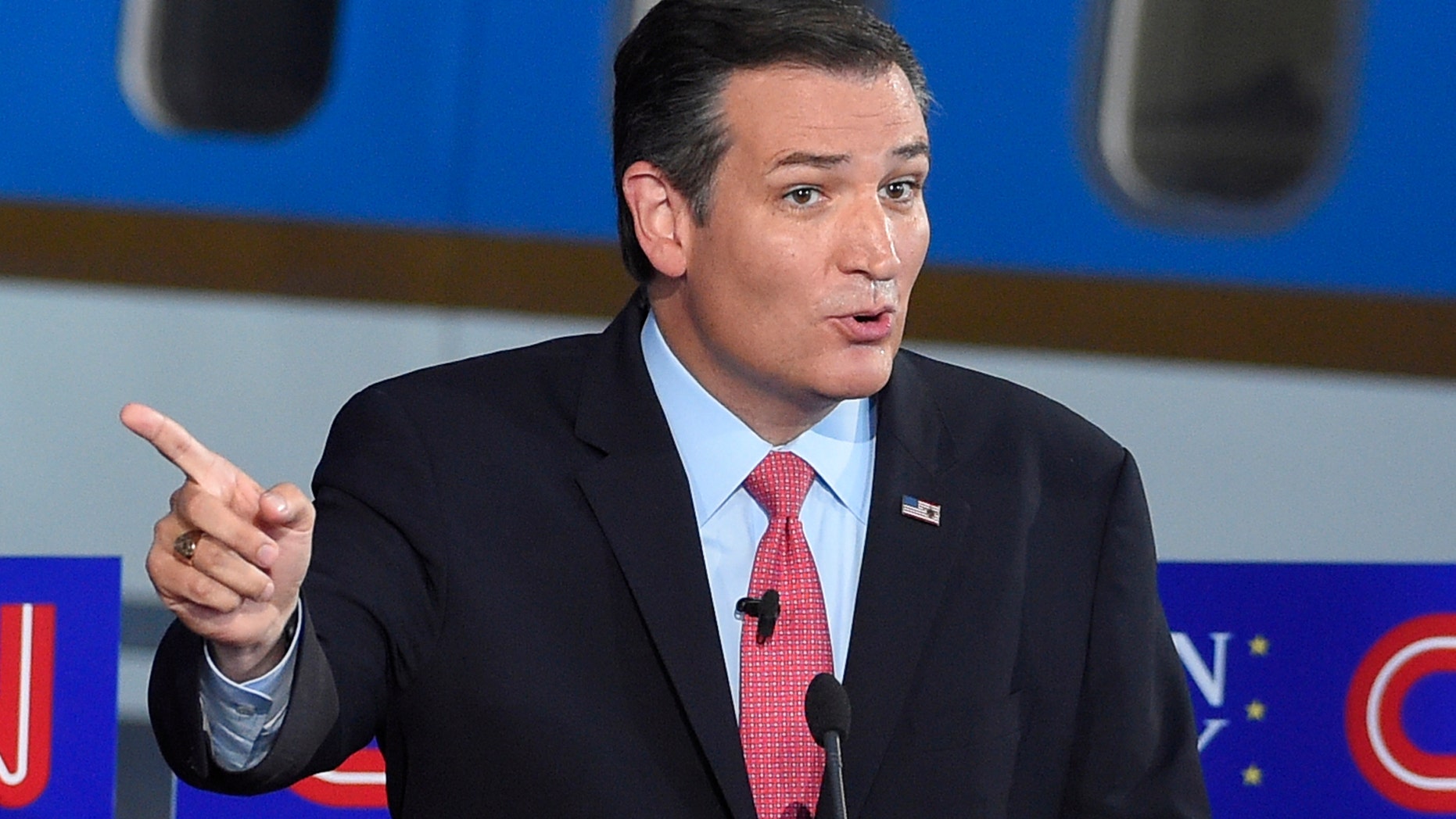 For the second time in a week, Ted Cruz is riding high in a poll of Iowa Republicans.
On Tuesday, a new poll put the Texas Tea Party firebrand just behind front-runner Donald Trump and ahead of Ben Carson, who had been gaining on – and even sometimes overtaking – the outspoken real estate mogul as recently as a few weeks ago.
Cruz got the nod of 23 percent of Republicans who expect to participate in the caucus in February, according to the Quinnipiac University poll. Trump got 25 percent and Carson 18 percent.
Rubio, whose name has dominated headlines in recent weeks along with Cruz because of their strong performance in the last couple of debates, came in fourth, with 13 percent.
The boost for Cruz, and slide for Carson, are attributed by experts to the world focus on national security following recent attacks by the terror group Islamic State, or ISIS, in Paris, Mali, and Beirut. ISIS also claimed credit for bombing a Russian charter jet that crashed over Egypt at the end of October, killing all 224 aboard.
"Last month, we said it was Dr. Ben Carson's turn in the spotlight. Today, the spotlight turns to Sen. Ted Cruz of Texas," said Peter A. Brown, assistant director of the Quinnipiac University Poll. "The Iowa Republican Caucus has become a two-tiered contest: Businessman Donald Trump and neurosurgeon Ben Carson lead on the outsider track, and Sens. Ted Cruz and Marco Rubio lead among party insiders."
"The other candidates will need miraculous comebacks to crack the top tier with slightly more than two months before the voting begins."
"Worth remembering, however, is that winning Iowa is no guarantee of success elsewhere," Brown added. "Former Arkansas Gov. Mike Huckabee won the 2008 caucus and former Sen. Rick Santorum took the 2012 crown, yet both were quickly gone from those nomination fights as the primary calendar moved to larger states."
Respondents in the Quinnipiac survey, which was conducted just days after the Paris attacks, cited terrorism and foreign policy as priority issues regarding the presidential election and which candidate they preferred. After terrorism and foreign policy, respondents cited jobs and the economy as important to them.
Poll respondents expressed the most confidence in Trump as far as the candidate best equipped to deal with terrorism and the economy, and Cruz as far as foreign policy.
That echoed another recent poll of Iowans by CBS/YouGov that showed Carson dropping from the top spot to third place, with Cruz moving to second place and Trump in first. Trump had held the top spot in Iowa until Carson overtook it briefly.
In that poll Cruz beat out all the other Republican candidates when Iowans were asked who is most fit to be the commander in chief. Some 67 percent picked Cruz, 51 percent said Rubio and 49 percent said Trump.
Cruz has been a vocal and consistent proponent of a tough approach to foreign policy, and he also often cites his albeit brief time in the senate as a foreign policy credential. Rubio, who sits on the Senate Foreign Relations Committee, is seen by many experts as the strongest candidate in terms of having a command of foreign policy issues.
He too has been a persistent critic of the Obama administration's handling of foreign policy, calling it weak and saying it helped groups like ISIS grow.
Trump also has assailed the administration for not responding appropriately to threats around the world, but Cruz has done so with more apparent knowledge of global issues, and in a more outwardly confrontational way than, say, Rubio.
At a major conservative event in Iowa over the weekend, many attendees said that while they still like Carson on many levels, they worried that he was not well-versed in global political issues and that just isn't hard-edged enough. Other residents of the state expressed similar misgivings about Carson, who had become a leader in voter polls in Iowa before the Paris attacks.
Iowan conservatives seem to be gravitating toward Cruz, who has pursued evangelical support.
Trump is drawing a lot of support from voters who do not have a college degree, the New York Times noted.