Ted Cruz blasts NBC for waiting until October to release Trump tapes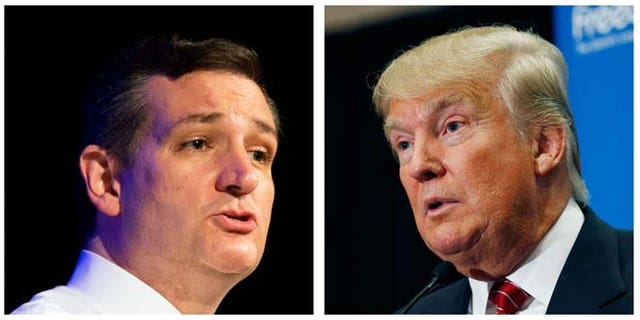 Sen. Ted Cruz held back from the bandwagon of fellow Republicans who endorsed Donald Trump after he became the party's presidential nominee.
And this weekend, again, the senator held back from the bandwagon of prominent Republicans ditching Trump after the release of an audio tape of a 2005 hot mic conversation with then-Access Hollywood co-host Billy Bush in which the real estate mogul bragged about groping women, apparently with no advance consent.
Cruz, who endorsed Trump two weeks ago, was on the phone with advisers Saturday and considered joining the stream of Republicans who withdrew their endorsement of the billionaire, according to Politico.
Cruz and his advisers discussed whether he should withdraw his support for Trump because of the lewd remarks, which dominated the news over the weekend, or assail the media, Politico said, citing "a Cruz source with knowledge of the conversations."
On Sunday morning the Texas conservative tweeted: "NBC had tape 11 yrs. Apprentice producer says they have more & worse. So why not release in 2015? In March? Why wait till October? #MSMBias"
However, according to The Washington Post, NBC News became aware of the footage only on Monday through producers at "Access Hollywood," a syndicated show owned by NBC. The Post, which first broke the story on Friday night, reported that program's producers were searching their archives after hearing accounts of crude remarks made by Trump about female contestants on "The Apprentice."
When the audio was released, Cruz denounced the remarks.
"These comments are disturbing and inappropriate, there is simply no excuse for them," he tweeted. "Every wife, mother, daughter — every person — deserves to be treated with dignity and respect."
On the campaign trail, then-candidate Cruz often took issue with Trump's remarks and actions toward women, including his own wife, Heidi. Cruz said at the time that he had committed to supporting whomever the GOP nominee turned out to be but that after Trump attacked his wife, and his father, he could not follow through.
Trump had retweeted an unflattering photo of Cruz's wife next to a glamorous one of his wife, Melania. Trump also had accused Cruz's father of having of a connection to John F. Kennedy's assassin, Lee Harvey Oswald.
"I am not in the habit of supporting people who attack my wife and attack my father," Cruz said in the summer as pressure mounted on him to support Trump.
Politico said that Cruz could still take back his endorsement, depending on what happens in the Trump campaign next.
Cruz did second-best in the GOP presidential primaries, winning several states and performing rather strongly in debates.