Tancredo vows to smoke pot, in promo for film about Colorado's successful legalization effort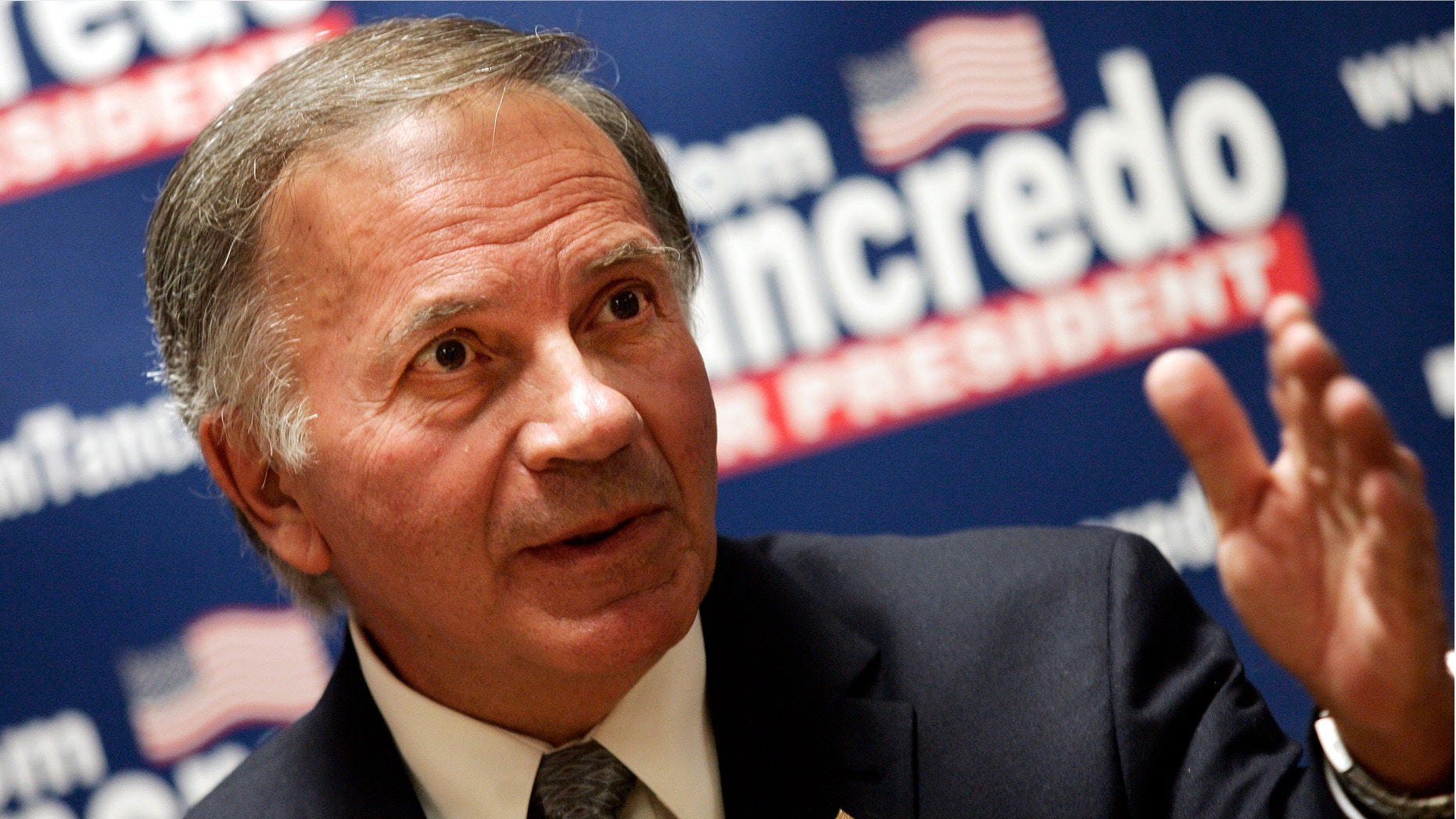 Tokin' Tom Tancredo? Not exactly. But the former Colorado Republican congressman and presidential candidate vowed to smoke a joint if home-state residents voted in favor of legalizing marijuana, which they did.
Tancredo made the promise in a recently released promotional video for a fledgling documentary about the successful effort to pass Amendment 64.
He was already known to be a surprise-but-solid supporter of the referendum, saying the effort aligns with his long-held conservative views that federal efforts to prohibit adult marijuana use is a prime example of "wasteful and ineffective" government.
"I am endorsing Amendment 64 not despite my conservative beliefs, but because of them," he wrote in an op-ed piece prior to the Nov. 6 referendum vote. "Our nation is spending tens of billions of dollars annually in an attempt to prohibit adults from using a substance objectively less harmful than alcohol."
Tancredo, who says he doesn't smoke pot, also argued the marijuana black market is funding drug cartels and that the United States is spending tens of billions annually on prohibition efforts while studies show Colorado alone could make $60 million a year on state-run production and sales.
Tancredo, who also ran unsuccessfully for Colorado governor in 2010, agreed to smoke marijuana near the close of the 10-minute promotional video by stand-up comic Adam Hartle, who is trying to get financial contributions through the website Indiegogo. The video was made before the referendum passed, but was recently released.
"True or false, when Amendment 64 passes and marijuana is legal, the next time I'm out in Colorado, we're going to smoke a joint together?" Hartle asks.
"Deal," Tancredo answers without missing a beat.
The video closes with text across the screen that reads: "Please help us get Congressman Tancredo rocky mountain high!"
On Wednesday, Tancredo said he would make good on his promise.
"Look, I made a bet with the producer of the film that if Amendment 64 passed ( I did not think it would) that I would smoke pot," he said through his research and education institute, the Rocky Mountain Foundation. "I will therefore smoke pot under circumstances we both agree are legal under Colorado law. Hey, it's better than having to do a stupid dance as (Denver) Mayor (Michael) Hancock must perform as a result of losing a bet on the Broncos beating the Ravens."